What thoughts spring to mind when you think of Thailand?
Is it a picture of lovely nature? Ancient architecture? Mouth-watering Food? Unique culture? All of these characteristics may be the reasons why tourists hope to visit Thailand at least once in their lifetime.
Essentially, any nation that has preserved its culture, traditions, and way of life has a distinct advantage; visitors are drawn to unique aspects of that society that cannot be found elsewhere.
Thailand is in fact one of these nations. Its identity and traditions are still thriving, and visitors can embrace the cultural nuances of each region. This is evident, for example, in the diversity of many ancient communities as well as the cuisines that are the legacy of a bygone era.
Kudi Chin: A Peaceful Melting Pot of Three Cultures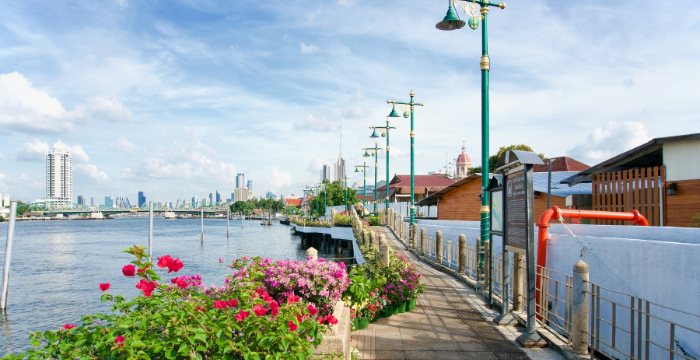 Along the Chao Phraya River, Kudi Chin is a 200-year-old community that is a cultural fusion of three religions and two cultures: Buddhism, Christianity, Islam, Thai culture, and Chinese culture. In the past, this community was populated by Chinese merchants. However, as time passed, people of diverse cultural backgrounds began to settle in the area. They assimilated into the community and have coexisted for generations in peace. Kudi Chin is a model for multicultural urban communities in a sense.
Some of the highlights and attractions:
Board a Chao Phraya speedboat and observe life along the river. Get off at Saphan Phut pier and walk the streets in Pak Khlong Talat, the largest flower market in Thailand. Then take a ferry across the river to Wat Kalayanamit.
Visit the religious centers in the community:

Wat Kalayanamit: a Buddhist temple featuring a Buddha statue in a rare position called Pang Pa Lay Lai.
Santa Cruz Church: a Catholic church built with an architectural design that is a cross between Renaissance and Neoclassical arts.
Bang Luang Mosque: the only mosque in the world built in the style of a Thai temple.
Kian Un Keng Shrine: one of the oldest Chinese shrines in Thonburi District. See beautiful wood carving in detail.

Sample Kanom Farang Kudichin, an egg-based cake influenced by Portuguese desserts and try Kanom Chin Gaeng Kua Kai, a delicious local dish of chicken curry with rice vermicelli.
Visit the Baan Kudichin Museum for a panoramic view of the entire community as you stroll through the community, observing traditional housing and conversing with locals.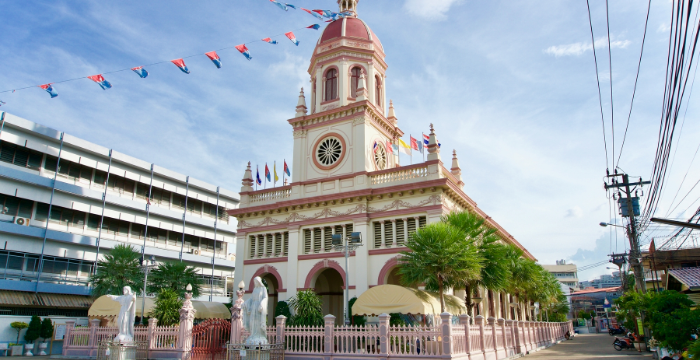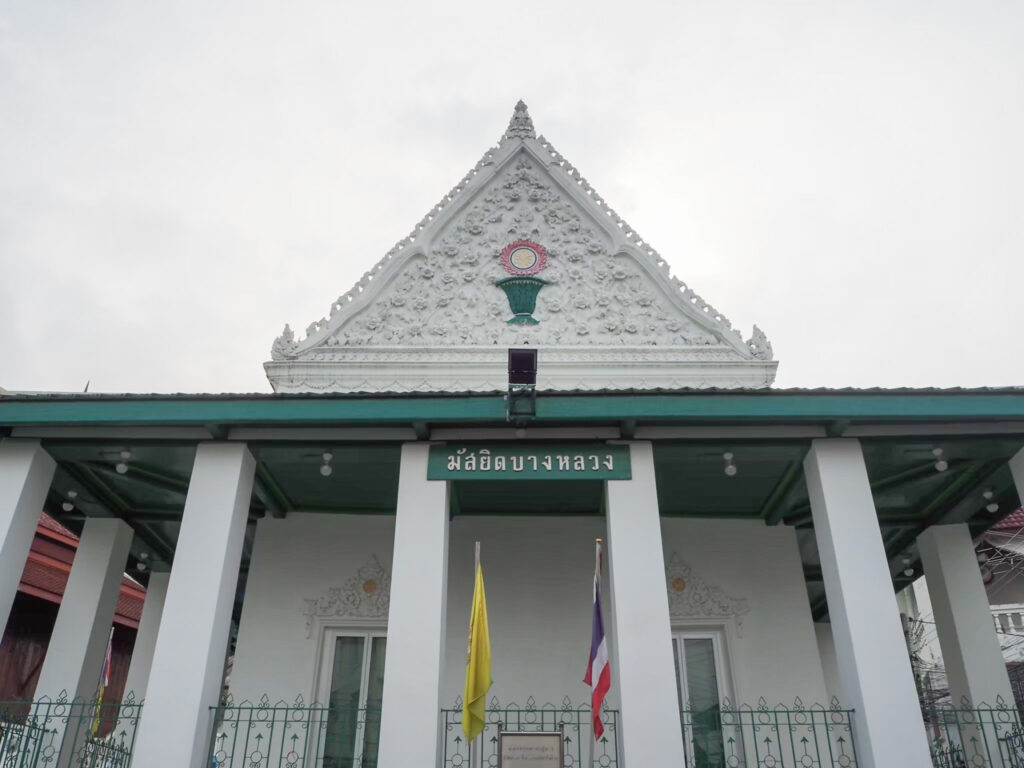 How to Get There: Kudi Chin community is on Tessaban Sai 1 Road, Khwaeng Wat Kanlaya, Thon Buri District, Bangkok. You can take a BTS sky train to Saphan Taksin station, board a Chao Phraya speedboat to Saphan Phut pier, and take a ferry across the river to Wat Kalayanamit. Alternatively, take a taxi directly to Wat Kalayanamit.
Get off the Beaten Track: Visit Quaint Little Towns and Learn Traditional Local Crafts
A new travel approach that you can incorporate into your trip to Thailand is to visit charming little towns where people live a slow, simple life. Small provinces like Patthalung and Sakon Nakhon are wealthy in culture, indigenous knowledge, and natural resources.
Thale Noi, Patthalung Province: Waterfowl Watching, Giant Lotus Lake, Sunrise at Sea and Grey Sedge Craft
Thele Noi is a small community in Patthalung province. It is located next to Songkhla Lake, the largest natural lake in Thailand. Within the 39,000 acres of land, it has a unique ecosystem that is home to many rare waterfowls and colorful lotuses and is named one of the world's Ramsar sites. The locals at Thale Noi live a simple and peaceful life. Most sustain their livelihood through agriculture, fishing, and making traditional crafts.
Some of the Activity Highlights at Thale Noi:
Wake up at dawn and take a longtail boat to Klong Pak Pra, a canal next to Thale Noi. Watch the sunrise and see local fishermen using giant square dip nets to catch fish.
Continue your journey on the longtail boat to Thale Noi Waterfowl Park. Watch water buffalos treading the water and see local waterfowls walking on lotus leaves. Learn about the ecosystem in surrounding swamp forests that are home to paperbark trees, grey sedges, and a variety of lotuses.
Have a lunch break and sample local delicacies such as fried fish roes, fermented catfish, Gaeng Som (spicy sour soup), and Gaeng Tai Pla (fish kidney spicy soup).
Try weaving baskets, hats, and other items using local grey sedges. This type of local craft is the main product of Thale Noi and greatly contributes to the local economy.
Watch the sunset from the longest lake-crossing bridge in Thailand (5.5 km), Chaloem Phrakiat 80 Phansa Bridge, which connects Patthalung province to Songkhla province.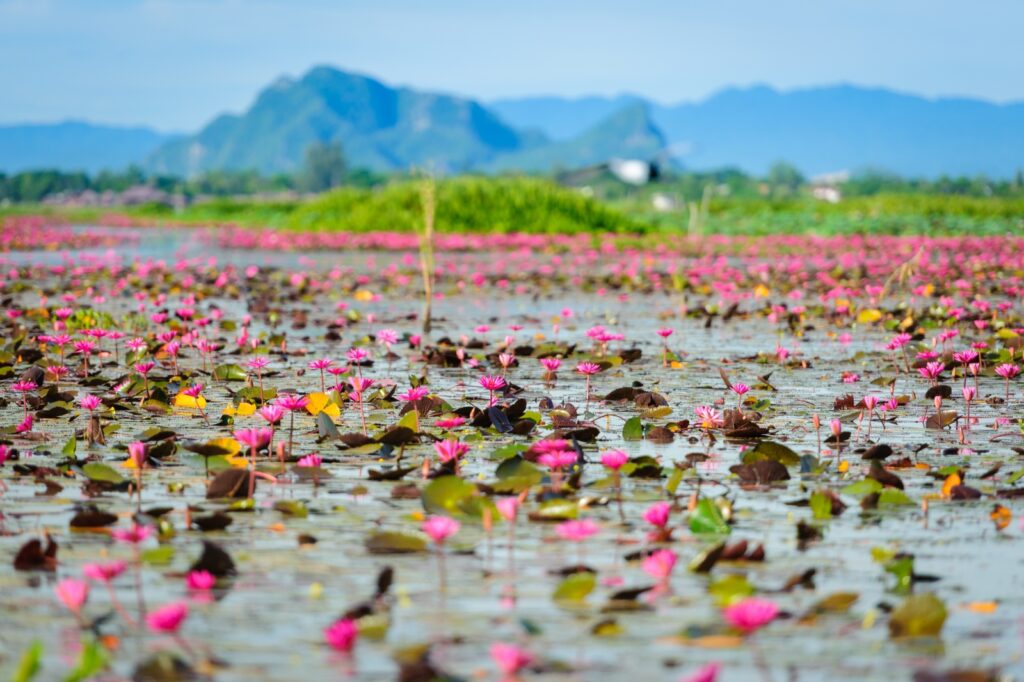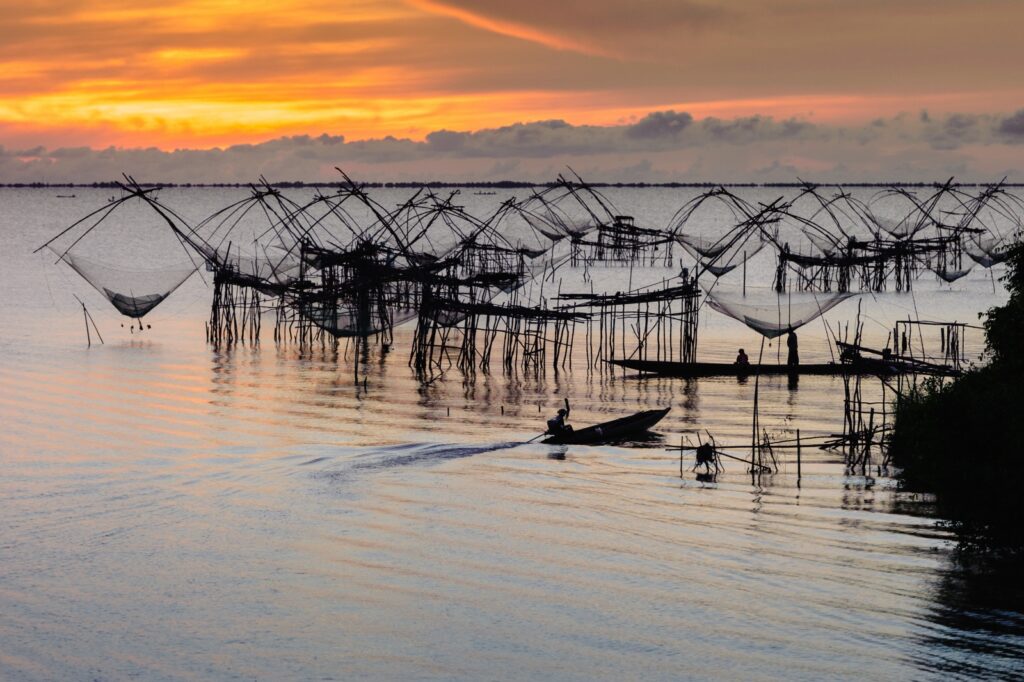 Best Time to Visit: From March to June, the blooming season for lotuses. The optimal times for nature excursions are between 6 am and 9 am and 4 pm and 6 pm.
How to Get There: Ban Thale Noi community is located in Khuan Khanun District, Patthalung province. You can take a flight from Bangkok's Don Mueang International Airport to Hat Yai International Airport. Then drive or take public transport to Patthalung, which takes about two hours. 
Sakon Nakhon: Get to Know Traditional Isaan Culture and Learn How to Make Indigo-Dyed Fabric
Sakon Nakhon is a province in Isaan region best known for ancient ruins, prehistoric paintings, dinosaur fossils, quaint old communities, beautiful nature, and distinctive local handicrafts such as hand-woven fabric and indigo-dyed fabric.
Here are some activity highlights in the province:
Sightseeing in the Old Town: visit the stunning architecture of Wat Phra That Choeng Chum Woriwihan and the ancient ruin at Phrathat Narai Cheng Weng.
Relax at Nong Han, the largest freshwater source in Northeastern Thailand which is characterized by numerous small islands. Here you can watch local fishermen at work.
Visit the 100-year-old Tha Rae community, Thailand's largest Christian settlement. Observe the charming colonial homes in the area.
Take a nature excursion of Phu Phan National Park, the province's most significant forested watershed. Admire the sunset at Pha Nang Mern cliff, a 50-meter-long cliff overlooking the lush vegetation of the national park.
Visit Kramsakon and learn how to make indigo tie-dyed clothing, scarves, and keychains, among other items. On weekends, you can also visit KRAM Walking Street to choose from a vast array of indigo-dyed products.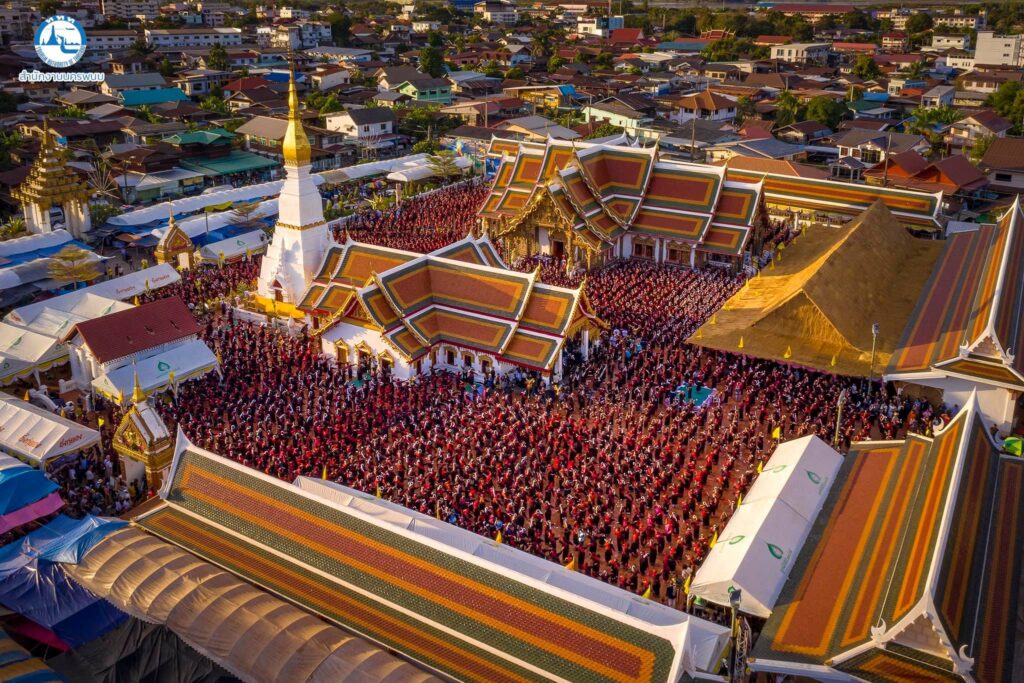 Best Time to Visit: You can visit Sakon Nakhon all year round, but we recommend the period between November to February. Pay a visit on weekends for a chance to go to local walking streets.
How to Get There: Take a flight from Don Mueang International Airport to Sakon Nakhon Airport. Alternatively, drive from Khon Kaen to Sakon Nakhon, which takes about four hours
Cook Traditional Thai Cuisine and Learn about Thai culture
Thai cuisine is one of the most beloved cuisines in the world and for good reasons. Dishes such as Khao Soi, Tom Yum Koong, and Tom Kha Gai are among many people's favorites because, typical of Thai dishes, they require detailed preparations, skilled seasoning, and good sourcing of fresh local ingredients.
On your trip to Thailand, you can easily learn the basics of Thai cuisine by joining various cooking classes offered by many established institutions. Suan Dusit International Culinary School in Bangkok and Asia Scenic Thai Cooking School in Chiang Mai offer short and long courses that lay out the foundations for various regional cuisines. Cooking with Yao in Chiang Mai offers cooking workshops ranging from Southern Thai cuisine to Northern Thai cuisine to ethnic cooking.
Here are some of the highlights from these cooking classes:
Market tours and farm visits: acquire ingredients from the sources while learning about the characteristics of each ingredient.
Learn different cooking techniques to create an authentic Thai taste, from pounding curry pastes to cooking soups, salads, stir-fries, and making desserts. Examples of the dishes are Pad Thai, Som Tum, Tom Yum Koong, Massaman Curry, and Mango Sticky Rice.
Learn how to prepare Thai dishes with organic ingredients.
Cook the food, share it with the rest of the class, and take some home.

Class details: Enrollments are conducted all year round. Course durations range from one to three days. Some courses can be longer depending on your interests and preferences. For more information, please visit:
Photo Credit: