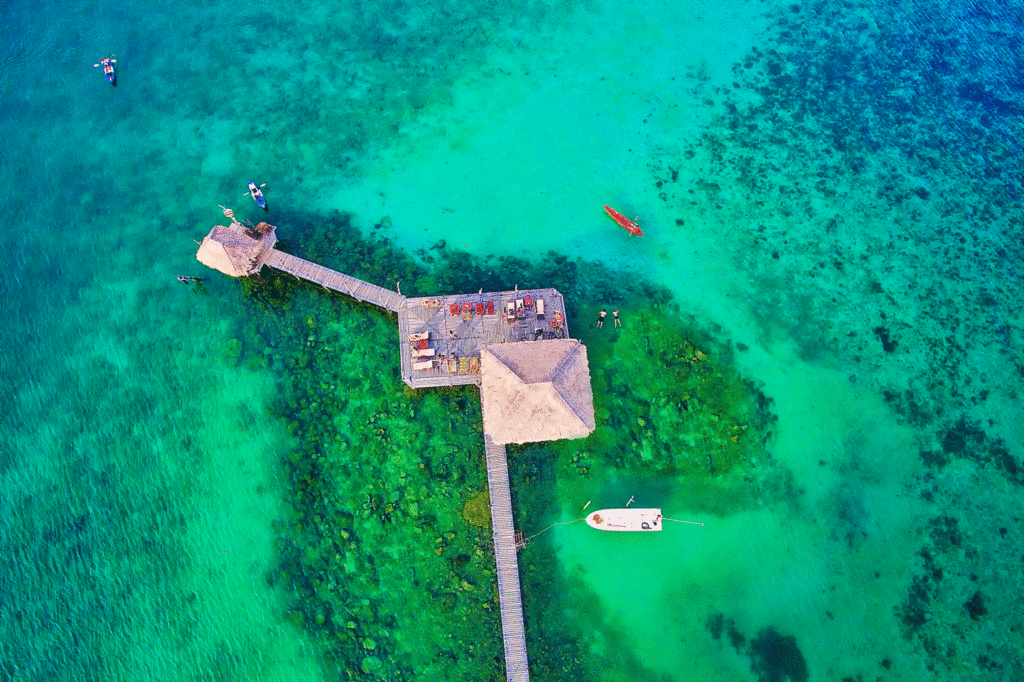 Koh Mak is a small island in the North-Eastern part of the Gulf of Thailand near Koh Chang in Trat province. Many would describe the island as a tropical paradise. It remains undeveloped with local charm, perfect for a relaxing holiday from our buzzling busy life. It is nowadays known as Thailand's eco-friendly island with a low carbon footprint. It has a laid back atmosphere and is perfect for family, couples, eco-conscious travellers and those who seek tranquillity and easy active outdoor life.I Here is our mini travel guide on Koh Mak to help you plan your holiday on this lost in paradise island.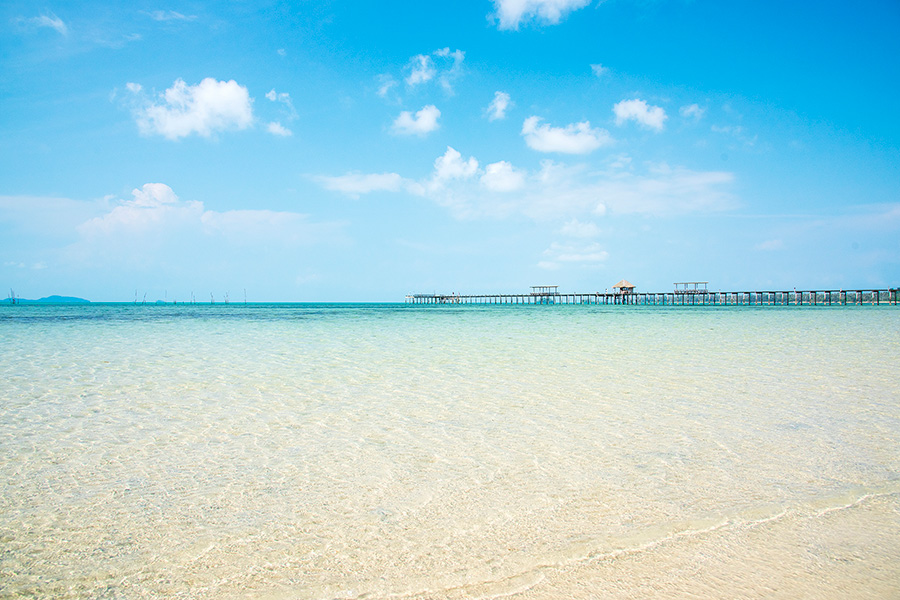 Ecotourism in Koh Mak
Koh Mak is a small island outside Koh Chang archipelago, only 16 square metres and 80% of Koh Mak is owned by five local families who carefully manage its development and ensure its business remains exclusively local. The community made a pledge to follow ecotourism principles and develop the island in a sustainable manner, working with nature and not against it.
The island's focus on ecotourism and low-carbon philosophy is evident in its extensive biking trails. Koh Mak is relatively a flat island where cycling is fun for everybody.
The community strives for ways to reduce the environmental impact. On the island, the locals are farming and harvesting locally grown food, organising beach clean ups, having locally owned stores instead of big franchises on every corner are examples of attempts to preserve the charm of this island.
On top of promoting renewable energy, recycling and efficient use of water, the aim is to foster sustainable tourism by embracing traditional ways of life and fighting against the larger resorts to establish on the island.
The locals have agreed on a set of rules, which include the prohibition of foam packaging, the discouragement of engine-powered water sports like jet skis and banana boats, avoidance of agricultural chemicals and a ban on 24-hour convenience stores.
Activities on Koh Mak
Much of the island is covered in coconut and rubber plantations. Do not expect waterfalls or a rainforest jungle. There are no inland rivers either. Do not disappoint if you love active outdoor life. Koh Mak has plenty of beautiful beaches to explore.
Explore beaches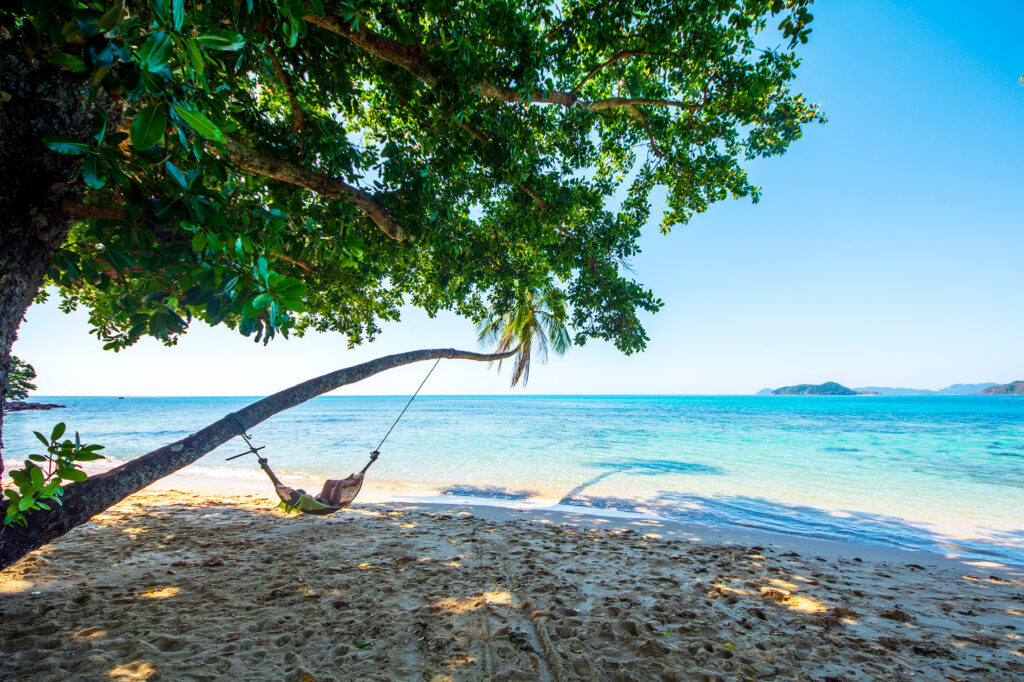 Ao Suan Yai Beach is one of Koh Mak's two main beaches. It is 2 km long and here you will be able to see Koh Wai and Koh Chang. Ao Khao Beach is 5 km long and the most popular one. There are resorts and a bunch of restaurants and cafés. Here you can get a great sunset view of Koh Rayang Nok and Koh Rayang Nai. Relaxing on the beautiful beaches or snorkelling are popular activities. Most water activities are regulated to limit noise pollution.
Read more about beaches on Koh Mak
Cycling
The lack of traffic combined with the flat terrain and shady trails through the rubber and coconut plantations make Koh Make a great place to explore by bicycle. You will be likely to find deserted beaches, fishermen's hamlets and occasional laid-back cafes. Bicycles are available for rent and many resorts have free bicycles for guests to use.
Sea kayaking to nearby islands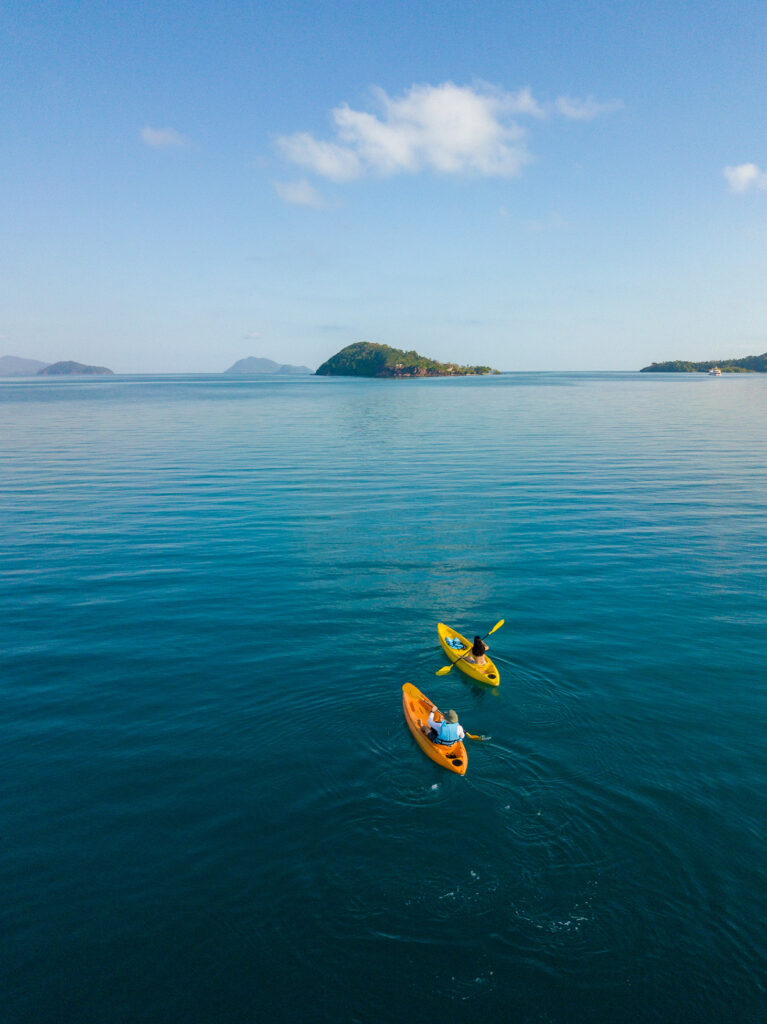 Kayaking to nearby islands off the coast of Koh mak is a popular activity for those who need to keep active.
Koh Kham is about 1.3 km from Ao Suan Yai Beach
Koh Rayang Nai is about 0.4 km from Ao Kao Beach
Koh Rayang Nok is about 1.5km from Ao Kao Beach.
Snorkelling and scuba diving near Koh Mak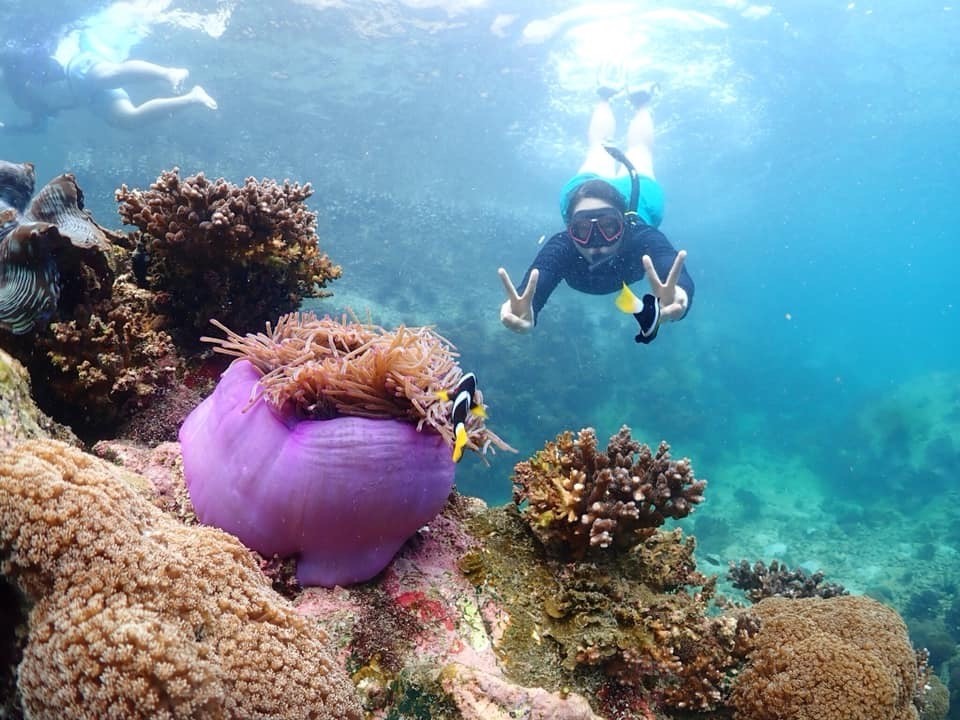 You can enjoy snorkelling or scuba diving at Koh Rang. Here you can spot an abundance of corals, colourful fish and sea life. You can also spend a little while on the truly white sand beach.
Other activities
Need to be active on Koh Mak, do not worry. You can train Thai boxing or join yoga classes to keep your active lifestyle in check.
Accommodations
Resorts and hotels range from upscale boutique hotels to friendly bungalow backpacker hut styles. The accommodation is mainly on Ao Kao, Ao Suan Yai and Ao Pra Beaches.
Find your hotels via Agoda or Booking.com
How to get to Koh Mak
Bangkok Airways fly from Bangkok to Trat province. From Trat airport is about 25 minutes to Laem Ngop, the mainland pier for Koh Mak.
Read more about Koh Mak boat services
Best time to visit: November – April