Planning a trip to Thailand? The islands on the Gulf of Thailand on the East Coast might be your choice. Here is our mini guide to Koh Samui, Koh Phangan and Koh Tao if you plan your holiday for retreat, relax and adventure.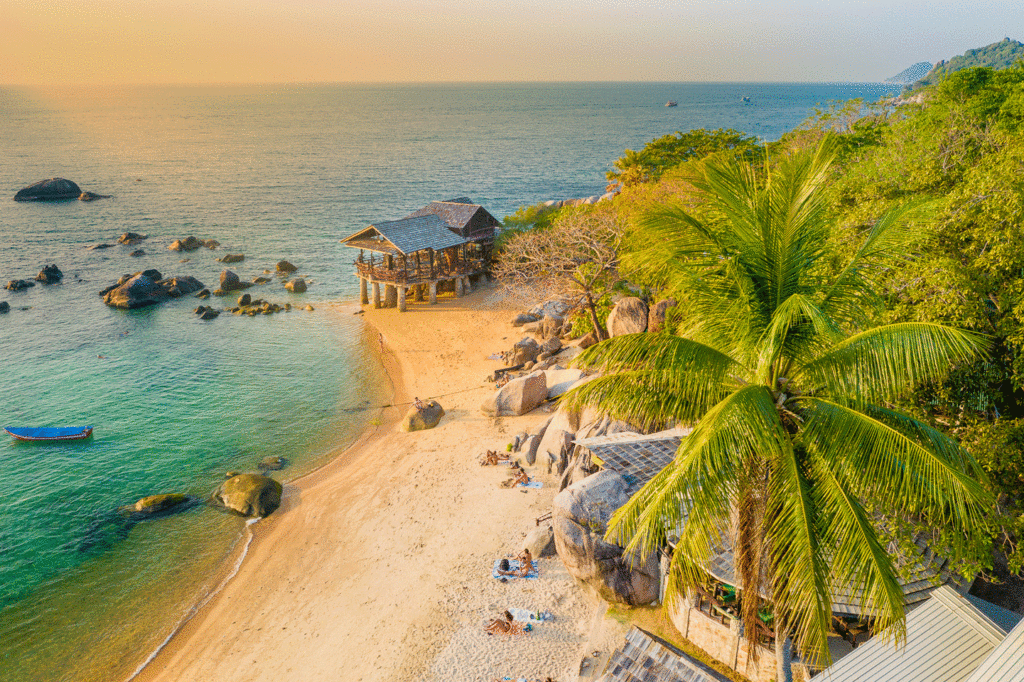 Koh Samui
A life's changing experience for your ultimate health and wellness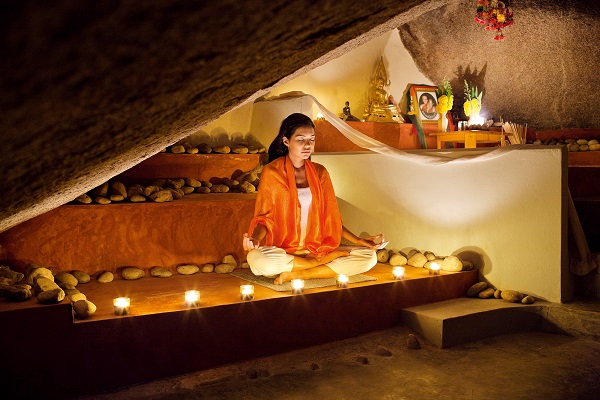 Koh Samui has everything you need for a wellness holiday, healthy restaurants, yoga, retreats and spas. If you are looking for a deluxe sanctuary, head to Kamalaya, one of Asia's most loved wellness luxury retreats. It is nestled on a hill overlooking the Southern Samui coast. Kamalaya Koh Samui focuses on creating an environment for personal growth and long-term health transformation. It combines ancient Eastern healing traditions with Western medical research to achieve life-enhancing results. Guests can choose a wide range of wellness programs from detox, enhance fitness, improve immunity, stress management, sleep retreat or build strength and flexibility.
If you plan your holiday to boost your fitness, train hard, eat well and rejuvenate your body and soul, then Fitkoh, Fitness Camp Thailand might be your answer. They offer weight loss, fitness (cross fit), Muay Thai and Body Transformation programs. Fitkoh also joins forces with The Yogarden and offers yoga classes and detox programs.
Sunset Sunrise Standup and Paddle Board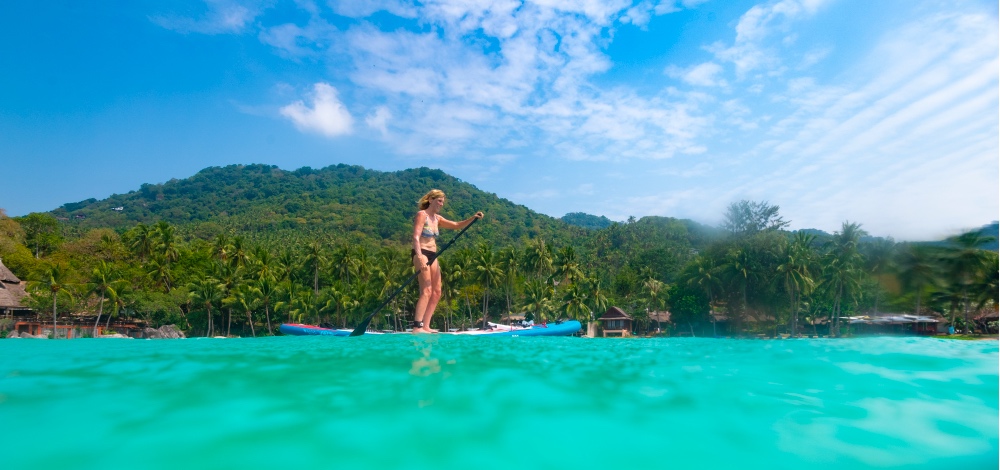 Koh Samui is a fantastic place to do Stand Up Paddle (SUP). The water is warm and usually calm. There are plenty of protected beaches which provide a safe environment for gaining confidence on the water and perfecting your technique for well-experienced and beginners.
iSUP Samui is located in the northeast of the island and the SUP spots include Choeng Mon Beach, Bangrak Beach (near the Big Buddha temple) and Bophut beach. If you want to learn SUB Yoga, there is a class to learn how to do downward facing dog while floating on the water.
Koh Phangan
Rejuvenate your body and soul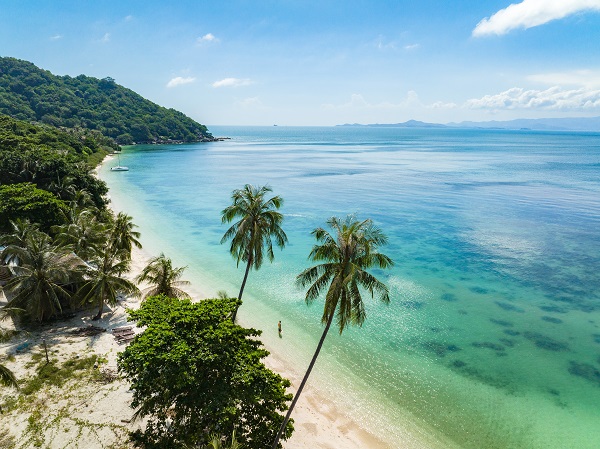 Koh Phangan is arguably most famous for relaxing holiday getaway. However, the island has recently been renowned for its laid back atmosphere and a hub for health and wellness retreats.
Do not miss the serenity and calmness on secluded beaches. Seek refuge on its white shores, take a boat ride from Chalok Lam Beach to Bottle Beach, where the turquoise water is ideal for snorkeling and swimming. Here, you can dip your toes into the soft white sands. Haad Yao, Haad Yuan, and Haad Salad are also perfect for relaxation.
Koh Phangan is nowadays thriving as a wellness community. The island offers plenty of yoga retreats for a blissful escape from city life. Join one of the daily yoga classes or Reiki healing sessions at the Orion Healing Centre and feel the stress leave your body. The retreat has also been featured on BBC and Netflix series "The Retreat". It has a beachfront cafe where you can nourish your body with high-quality vegan food and enjoy sunset views.
Why not slow down and awaken your senses in a jungle resort at Wonderland. Its newly built, light-filled yoga shala faces a tropical forest, and the soothing sounds of the nearby river make every yoga practice an energizing and uplifting experience.
Here is a list where you can find yoga retreats on Koh Phangan.
The Khao Ra hike of Koh Phangan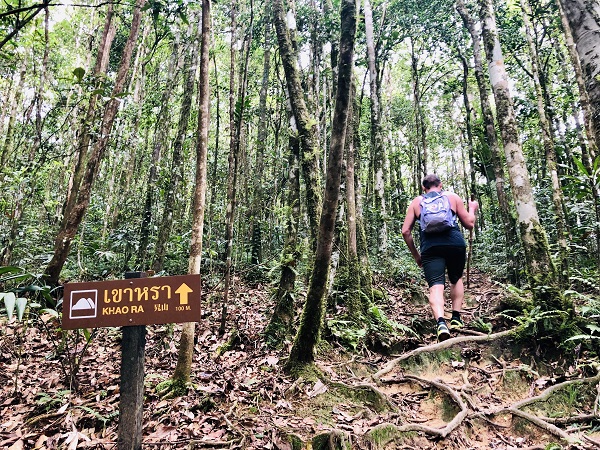 One of the most active activities that you can take part of on the island is hiking to the highest point of Koh Phangan – Khao Ra. The trail is a mix between a dirt and a jungle path. Taking into the account the heat, humidity and steepness, it can get quite tough. As you make your way up into the jungle, the trail starts to get a bit steeper and will also become very narrow. Simply watch your steps and grab on to any branches/trees to help get yourself up the mountain. Once you are on the top, you can see expansive views of Koh Phangan on a clear day. Be careful on the way down as the path can get slippery and technical.
Koh Tao
Go snorkeling and witness the colourful marine life in Tanote Bay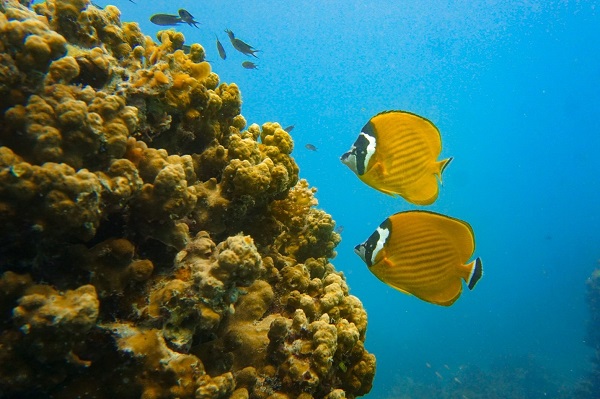 Koh Tao is famous for being the ultimate diving destination in Thailand. To discover beautiful marine life in clear waters, Tanote Bay on the island's east coast is one of the best snorkeling and scuba diving sites for all experience levels. Here you can spot different species of butterflyfish, angelfish, parrotfish, rabbitfish, and groupers swimming past you.
Here you can find a complete guide to diving in Koh Tao.
Hike along the coast from Mae Had to Chalok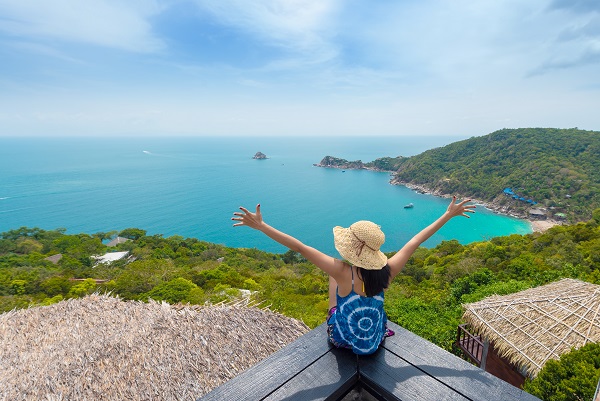 Koh Tao is known for the beauty of its underwater marine life. The rugged jungle landscape is just as stunning. The island has mostly mountainous terrain with trails for adventurous souls who love hiking.
Hiking Mae Haad to Chalok Baan Kao Bay is relatively easy for all fitness levels. It takes roughly 2 hours. You can stop at many beaches along the way from Mae Haad to Chalok Baan Kao Bay. If you plan to spend some time snorkeling, swimming or taking some photos, then you need a bit longer than 2-3 hours. You might have to pay the entrance fee for some beaches since you will pass some resorts. Instead, you can buy a refreshment in lieu of an entrance fee.
Read more about hiking in Koh Tao here.