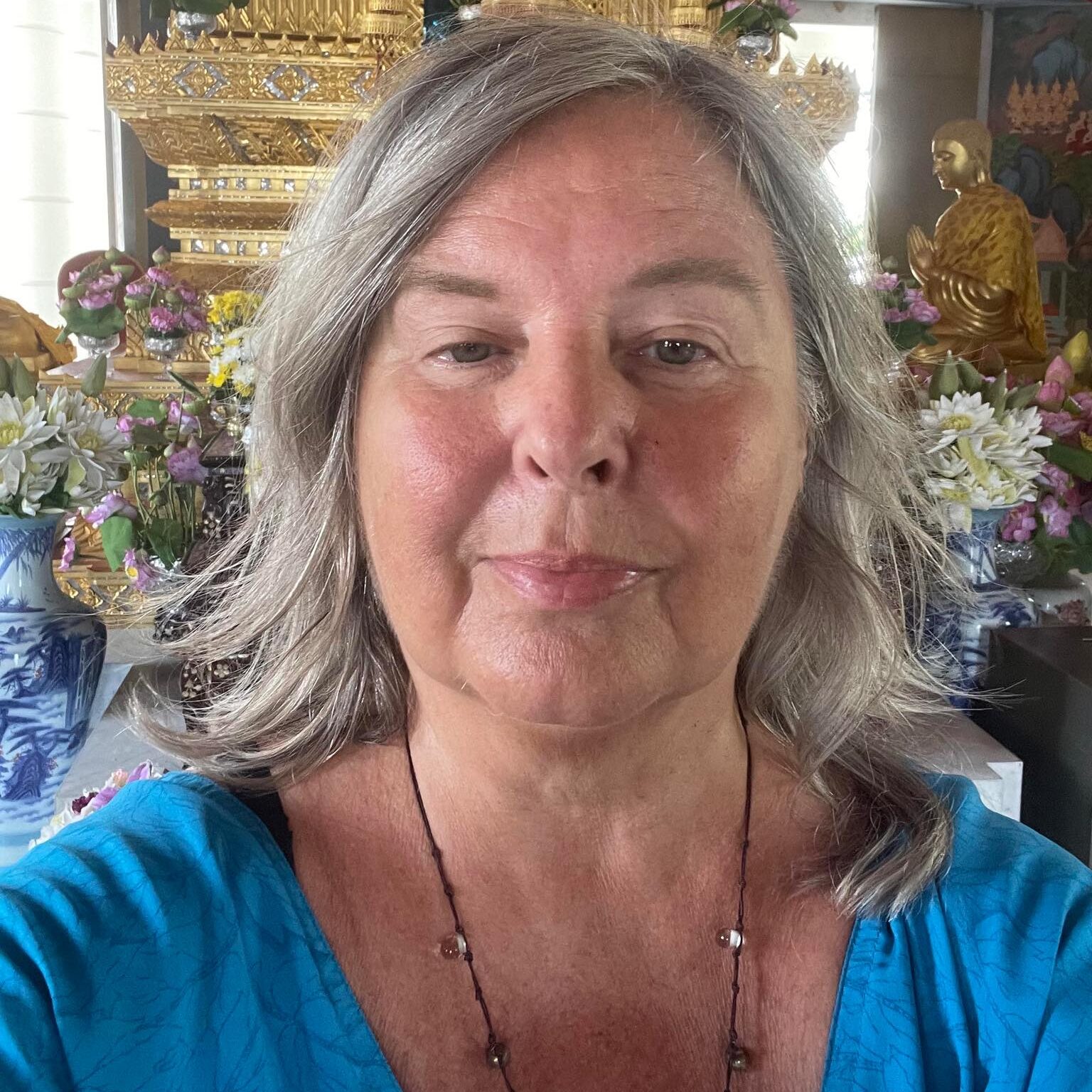 Kim Wadström
Nationality: Swedish
Occupation: Journalist and entrepreneur
Kim Wadstrom, a Swedish journalist, finally reached Koh Lanta (Lanta Island) after nearly a decade of globetrotting. Though her initial impression of the island was reserved, when she returned to Lanta after the tsunami, her perception of the island had dramatically changed.
The trip was supposed to last five weeks, but she ended up extending it to six months. It didn't take long for her to fall in love with Lanta to the point where she began making plans to stay there permanently.
Kim is now a permanent resident of Lanta, only going back to see her kids in Sweden during the summer months of May through September. She not only lives on the island, but she also runs the largest Facebook group on Lanta, "We Love Lanta," and the "Kim Wadström p Lanta" page, which is devoted to sharing information on the island. Through this medium, she has contributed extensively as a volunteer and through non-governmental organizations to raise the quality of life on the island.
It's not an exaggeration to say she knows Thailand, particularly Lanta Island, like her own backyard.

Are there any specific items or things that Nordic travelers should bring with them to Thailand?
If the question is what to bring, then I'd say as little as possible. The only things that you really need are good underwear and a bathing suit. The rest you can buy during the trip. So don't overpack. Most people bring way too many clothes that they'll never ever use. Remember, you can get laundry service here. So, prepare by taking out half of what you thought you would need and leaving it at home. You'll get more out of it if you don't have to carry too much.

Another piece of advice is to become a member of a local Facebook group of the place where you're going. Get to know what people are suggesting, because then you can get a little deeper and find really good advice—the more authentic things. Here on Koh Lanta, for instance, most people take the Four Islands tour or go to Koh Rok, but there are some really good tourist spots that are more local and authentic, such as going for a sunrise trip to the mangroves on the eastern side at four o'clock in the morning. It's the most magical experience you could ever think of. But most tourists don't even know about this. So, you have to hang around these groups to pick up the more authentic tips.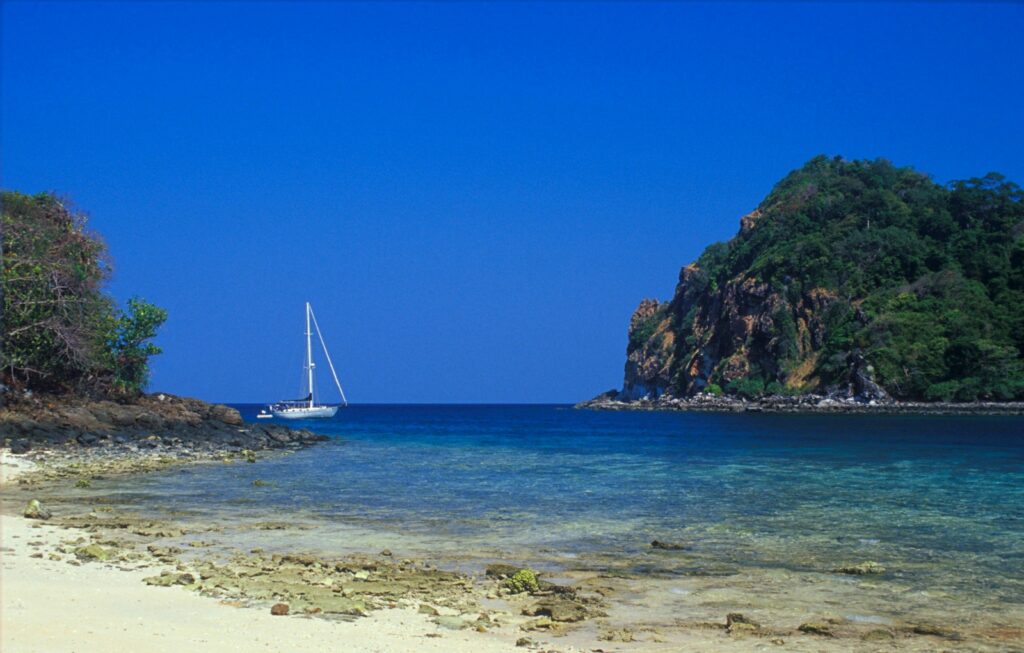 Are there any differences between Thai and Nordic cultures that travelers should be aware of?
Both my Thai friends and I think that we are quite alike. Many similarities. For example, people from both cultures are polite, shy, and not so outspoken. So, I think many Nordic tourists and Thai people have this sort of friendship/kinship and we can easily become friends.

But there is one big difference, and that is anger and anger management. Swedish or European people can get angry in a way that's not comfortable for Thai people. And making a Thai person lose face is not good. It won't take you anywhere; you won't achieve what you want. It's much better to smile and be nice and hide that you are angry when something doesn't work out as you planned.

And also, I'm not sure if you agree, but it's difficult for Thai people to say no. So sometimes you can think that they've said yes but they haven't [laughs], so you have to be a little bit aware of that. It can become a big misunderstanding. If they're reluctant, that means no.
What would your suggestions be for first-time travelers to Thailand?
First-time travelers often try to see too much during one trip. And that means you might waste your vacation on travel. It's much better to go to one or two places. Stay there and explore the surroundings. For instance, just go to Lanta and the smaller islands around Lanta. Don't try to go to Phuket, Lanta, Samui, and so on. That's just too much traveling. So, my advice is to travel to one place and explore deeper to find the things that tourists normally don't know about. The best experiences are always a little bit on the outskirts.
What would be your suggested length of stay for first-time-visitors to get the essence of Thailand?
At least 1 month [laughs]. Some people came to Lanta and said, "Oh, I'm only here for three months this time," like that's actually a short stay [laughs]. So, I don't even understand when people come for only two weeks. How do they do it? So yes, my suggestion would be one month.
Besides Lanta, where is your favorite place in Thailand?
The islands around Lanta include Koh Jum, which is a hidden gem because it's quite like how Thailand used to be. It feels like walking back 20 years or so in time. But the food is up-to-date. And they have excellent wine. So, it's a little bit updated but not exploited, which is very nice. And another one of my favorites is Koh Kood in the east, close to Koh Chang [in Trat province].

Another place that I haven't been to but am going to go to soon is the northeastern "Isaan" region. I have to go. I've heard so many great things about it. So, the advice would be to get off the beach and the islands and go to the countryside. Make a choice to see something totally different.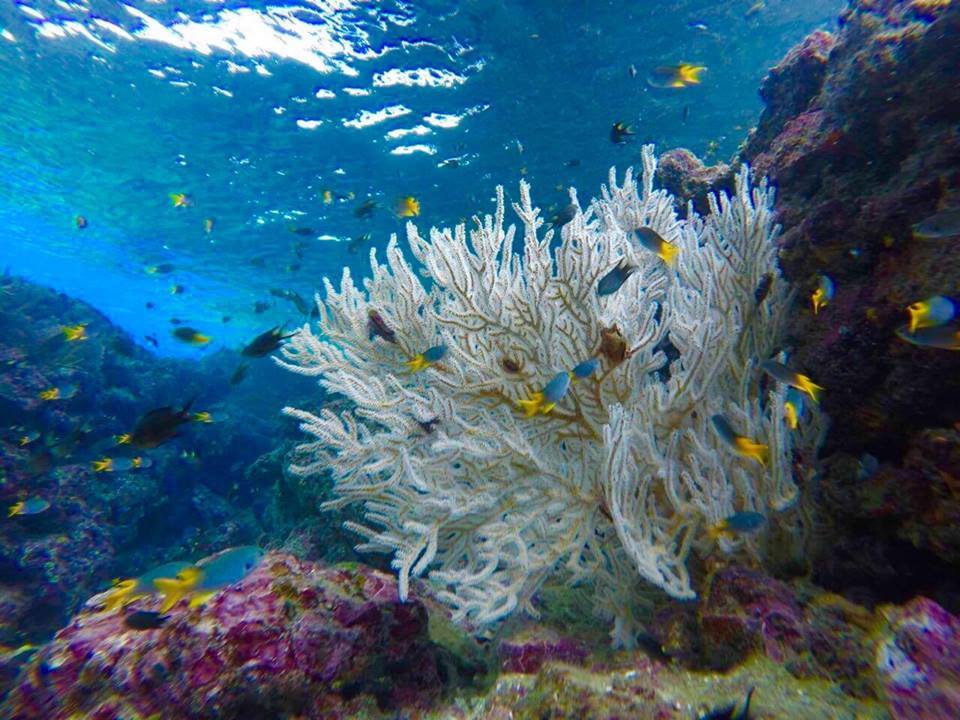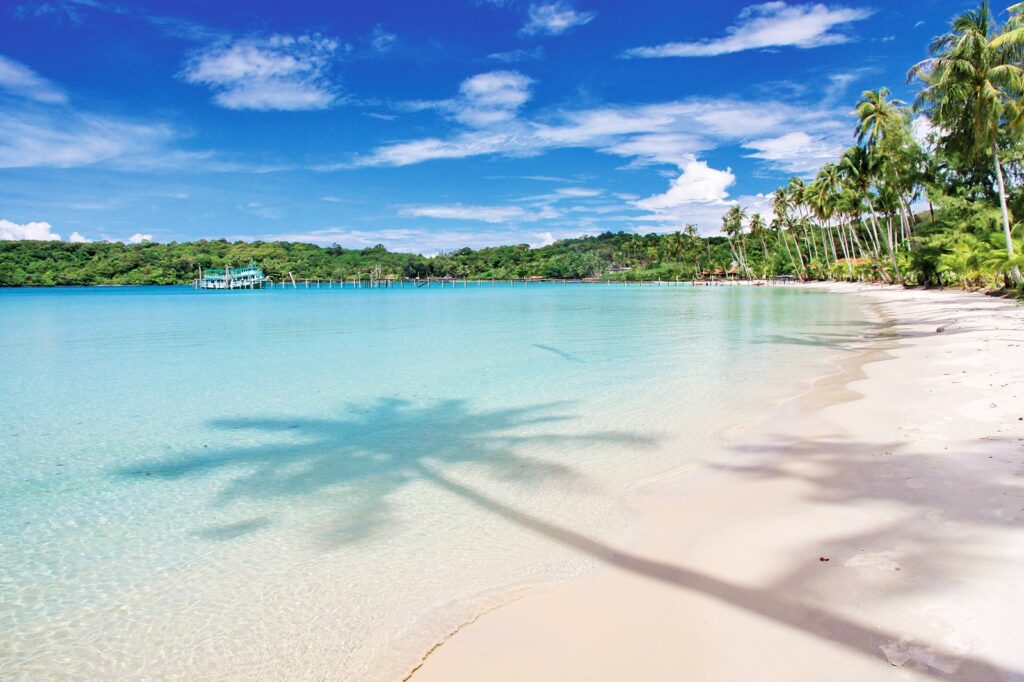 What would be your recommendations for traveling in Thailand like a local?
If you're going somewhere long distance and you want to travel like a local, then use the train. I wouldn't recommend the bus. But the train is excellent value for money and a good way to see Thailand. Depending on the type of ticket you buy, you can have a good experience traveling by train. The train to the North is very good. My last train trip was from Bangkok to Trang, and that one might not have been the most comfortable, but it was a great travel experience.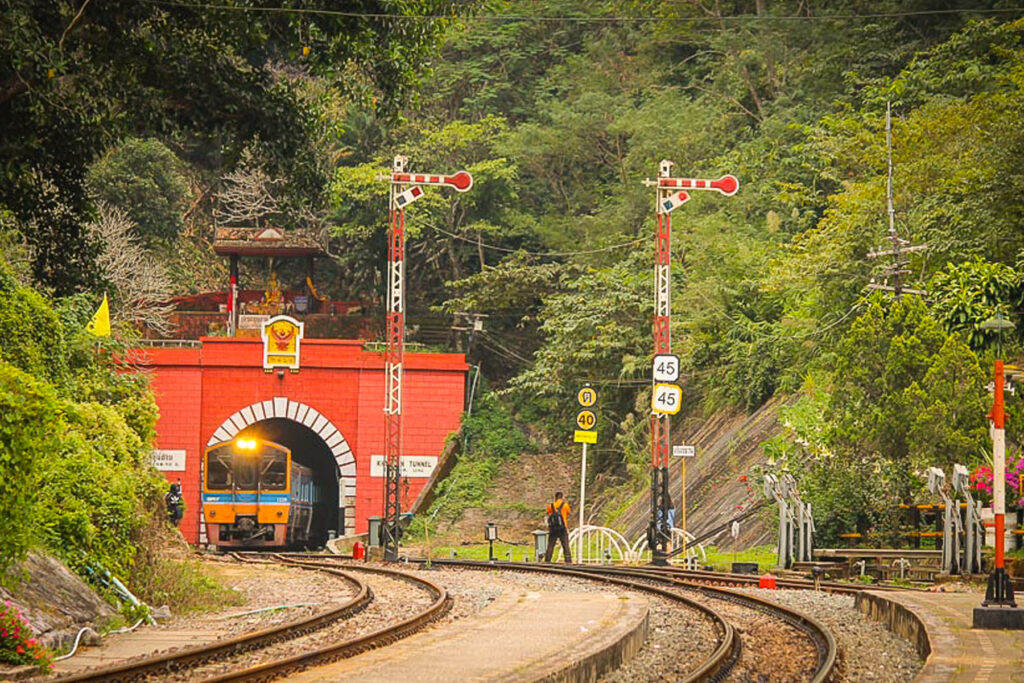 What were your most memorable or meaningful travel experiences in Thailand?
I would say the periods after the tsunami and during the pandemic. When something happens that makes tourists leave Thailand, that's actually the best time to travel. It's like the stock market; when everybody else is selling, you buy [laughter]. It's the same with tourism; when everybody else is leaving, you go because you will get the travel of your life. The people you meet are so grateful that you're there. A lot of people will have time to get to know you. And it's not crowded. Those were my most meaningful times in Thailand.
Any advice to fellow Scandinavians on things you should not do in Thailand?
Use a little time to get to know the laws in Thailand. Learn a little bit about the traffic. For example, there are no mopeds in Thailand, only motorbikes, and you need a driver's license. But overall, it's more about the laws. For instance, it's supposedly legal to use cannabis in Thailand, but I would not recommend anyone use it because it's only allowed for medical reasons. So keep off the drugs and stay safe in traffic.

And respect the local people. For instance, when you're at the beach and you want to go to the store, then put on your clothes [laughs]. If it's something you're not supposed to do back home, then don't do it in Thailand. In fact, in Sweden, everybody wears their helmet and respects the traffic laws. We don't normally use drugs. And we put on clothes when we go to a restaurant or a store. So, let's do the same in Thailand.

We've just talked about cultural differences, and one difference is that Thailand may appear to tolerate many things, but that doesn't mean Thai people like them. They may be polite and not say anything, but they sure don't like people who use drugs, drive like crazy, or go half-naked to the store.
What is your favorite Thai dish (es)?
Nam Tok Neua [a Northeastern dish of charcoal grilled beef with a spicy dressing made from dried chili, lime juice, fish sauce, toasted rice, and fresh herbs], Moo Hong [a Southern dish of caramelized pork belly with aromatics], Khao Soi [Northern-style curry noodles with beef, chicken, or pork served with pickles and other condiments], and Massaman [a coconut red curry with braised meats, potatoes, and peanuts].

And of course, try different kinds of seafood. And my advice is to let the Thais decide what kind of seafood to serve and not worry so much. Don't be picky. Let the Thais choose for you because they know better.

My children had Thai food at home, not Swedish food. I cooked Thai food for them, but now they cook for me, and they cook Thai food too.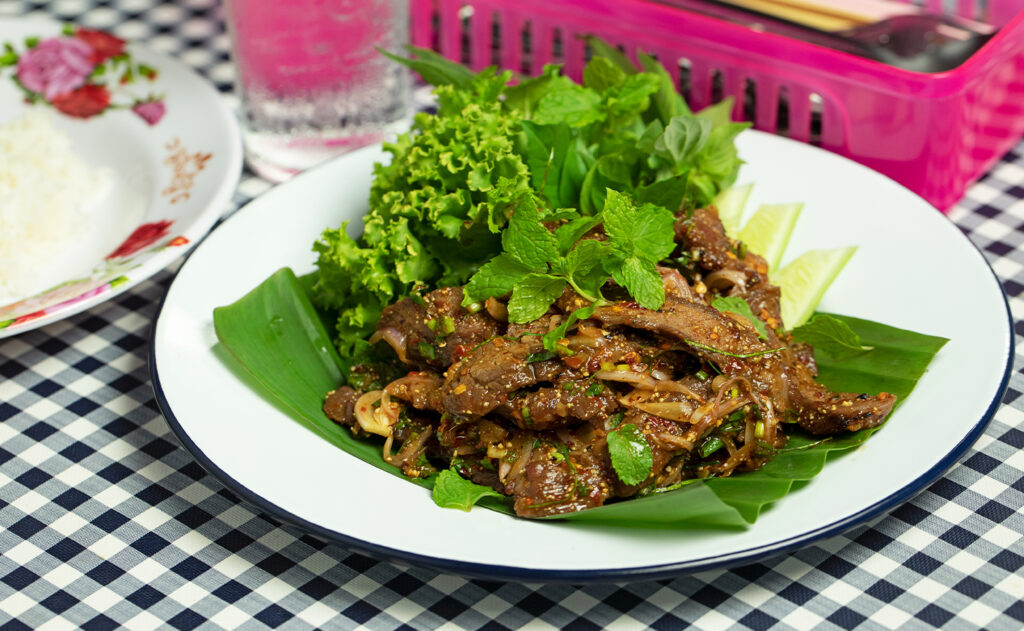 What do you love most about Thailand?
I love that everything is so easy and uncomplicated; if something happens, you can sort it out in no time. If my bike breaks down, someone will immediately help me get it to a garage. And everything is so easy. It's easy to travel. It's easy to live here. The only thing that is not easy is immigration. And I think starting a company here is more difficult. The bureaucracy is not that simple. But everything else is easy and friendly. Everything from the colors to everyday life: bright, shiny, and easy.
What are the best Thai souvenirs for visitors to buy?
This is a tricky question for me because I stopped buying souvenirs a long time

ago [laughter]. But I still buy silk and sarongs. And I look around a lot for different kinds of fabrics, and there are some beautiful fabrics and sarongs you can find. Also, we have a very good batik artist here on the island, and I buy from him. And in the northern part of Thailand, there are some beautiful fabrics too.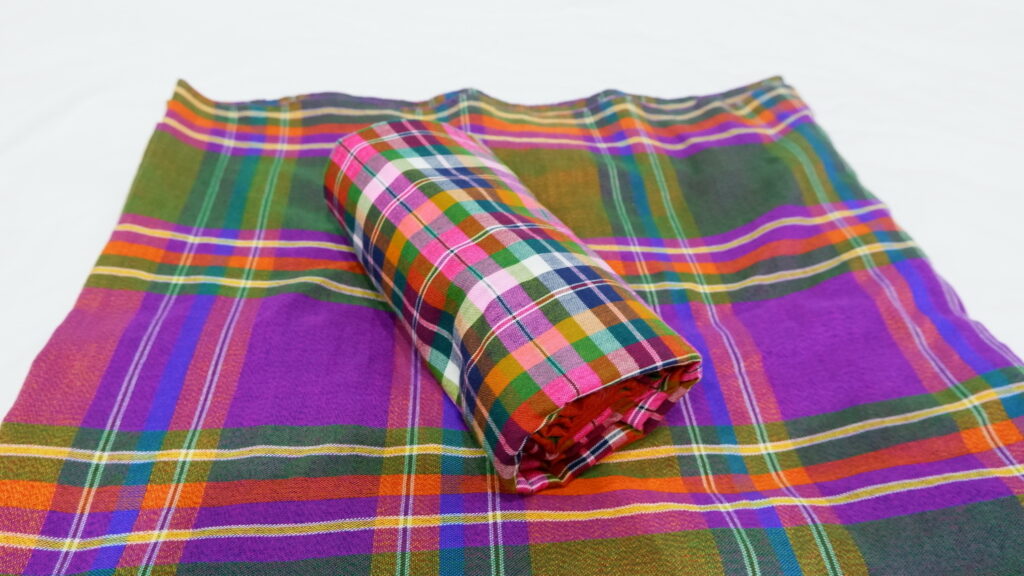 Photo Credit: