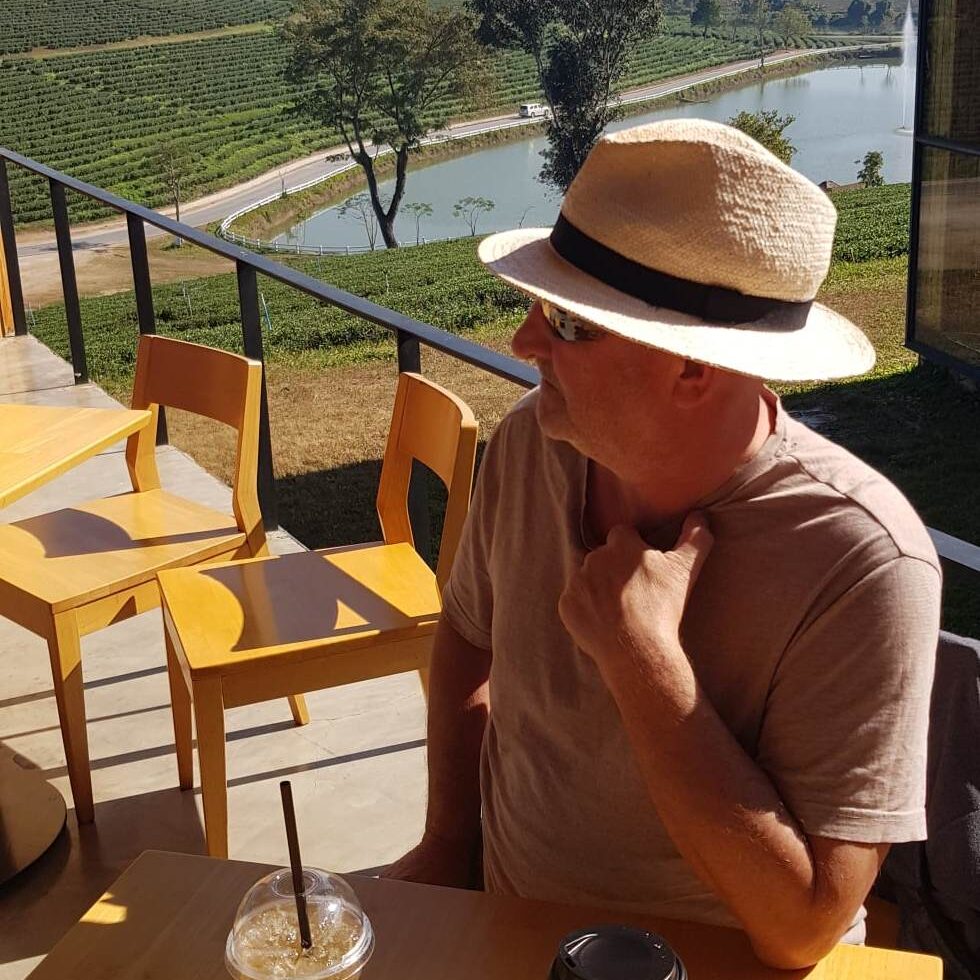 Ole Rettedal
Nationality: Norwegian
Occupation: Travel Agency Operator
After getting married eight years ago, Ole Rettedal and his Thai wife intended to spend more time in Thailand. Even though he was enjoying his time in Thailand, he found himself searching for something to keep him occupied and active.
After spending a great deal of their leisure time in Thailand exploring the country, the couple came up with the idea of launching a travel agency to provide Scandinavian tourists with a more authentic Thai travel experience. This is the foundation upon which Thaiplus was founded.
How did you start your travel company in Thailand?
I was driving around [the north of Thailand] and thought, "This could be a very good travel experience for Scandinavians and Europeans." My wife and I were traveling a lot. My wife said she had never seen so much of Thailand until she met me. I'm still her tour guide around Thailand [laughter].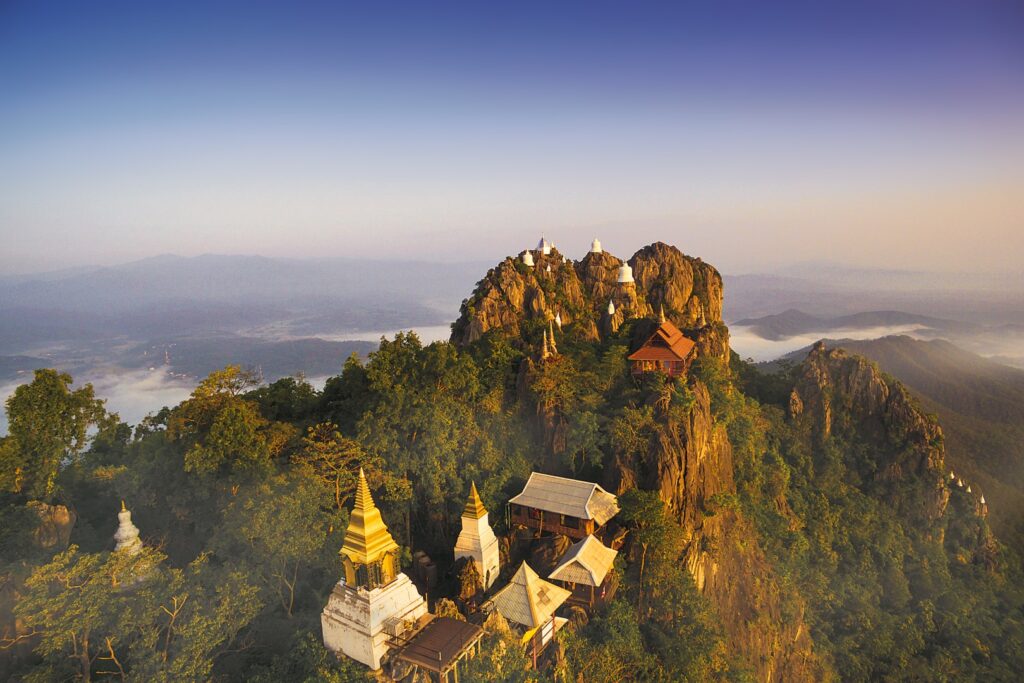 What does your tour itinerary look like?
Our basic tour is a round trip for 3 weeks. And you will have an OK impression of Thailand. You would not gain a deep knowledge but you would see the overall picture.

Our Bangkok tour starts in Bang Rak. To me, that is one of the best areas in Bangkok because you have a normal Thai life. You have some tourists but it's not so crowded. If you move 1 km to the middle of Silom, it gets too busy. Too crowded. We start 3 days in Bangkok. We sometimes use the boats so you don't have to sit in traffic all the time. We go to the main attractions near the Chao Phraya River: Wat Arun, the Royal Palace, the Reclining Buddha, the Flower Market, the Floating Market, etc. Then we take the night train to Chiang Mai to explore the north of Thailand. Then we go to the South for the beaches.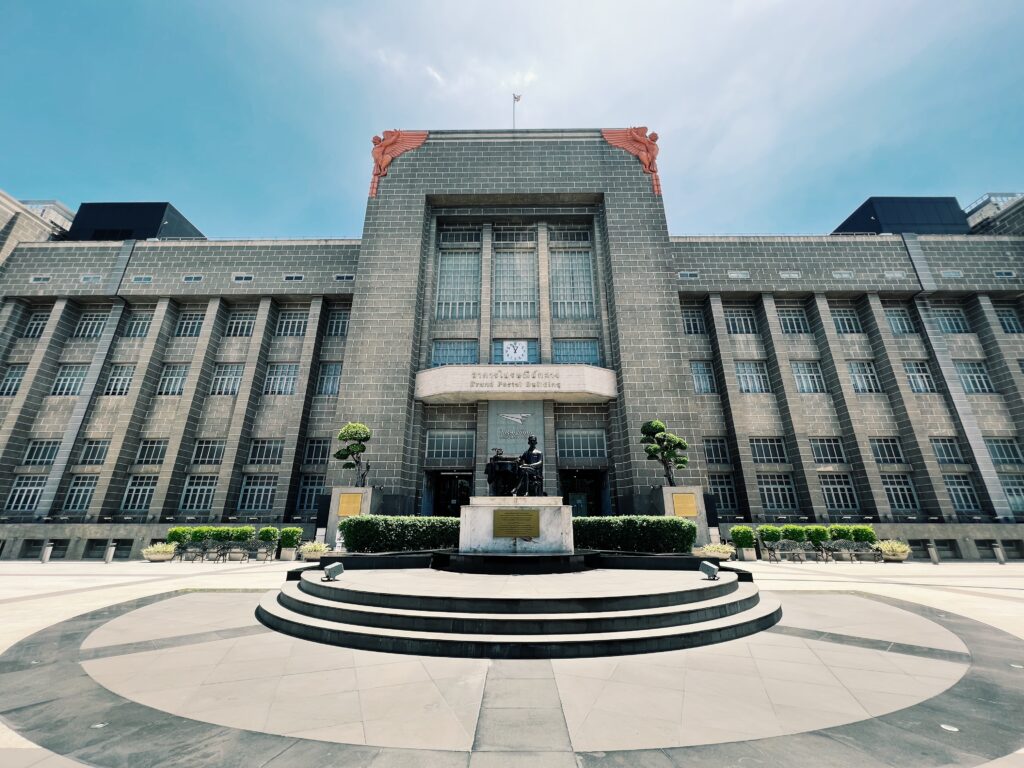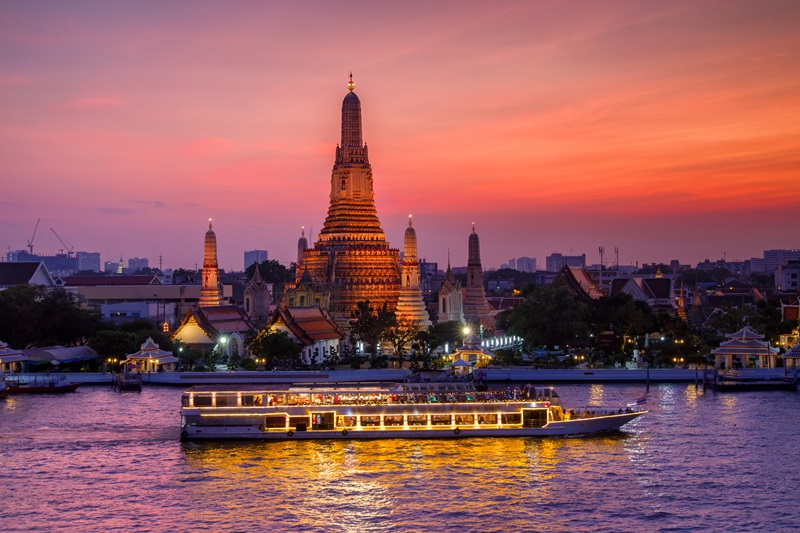 Are there any specific items or things that Nordic travelers should bring with them to Thailand?
I would say no because you can get anything in Thailand. And it's even cheaper here. But our customers are about 55 years old and above, and sometimes they have certain things that they don't want to go to the shops to buy. So, we have a list of the things they might want to bring with them. The number one thing on the list is the medicine. Also, I recommend they bring a good book to read.
Are there any cultural differences between Thais and Scandinavians that people should be aware of?
There is one big difference that I think is difficult for Scandinavians to understand. And that is the way Thai people are polite. Thai politeness is often a little bit misunderstood by Scandinavians. Many people, not so much Scandinavians, I think more Americans and Germans, think they are a little higher up just because Thais have a way of being very polite. And they sometimes look down on the Thais because of this. Scandinavians in general are better with this.

For example, the waiters and waitresses here are not that comfortable speaking English. They have some insecurities about speaking the language, and at the same time, they're trying to be very polite. And I can see about 80% of our clients misunderstand that situation. And it's not that Thai people are too submissive either. I think the way Thai people are is 100% OK. It's just that Farang [Caucasians] have difficulty understanding that cultural difference. When [Scandinavians] go to restaurants, they sometimes speak a little too fast. And then the waiter is polite and just says yes, yes, yes instead of asking them to repeat what they have just said. And then they got something spicy when they ordered something not spicy. This is one of the main reasons why people get angry. So, I tell my clients to ask the waiter to repeat the order. And also try to speak slowly.

Many Thais I know speak very good English, but the pronunciation and the accent are different. And if you speak fast, it's very difficult for them to understand. But if you take your time and be polite, you will have fantastic service.
What would be your suggestions for first-time visitors to Thailand?
Take your time. Scandinavians tend to rush into things. That's our culture. But I think if you want to experience Thailand, you need to take enough time. And of course, be careful with stray dogs because Scandinavians are used to being nice to dogs and petting them when they come up to us, but that can be dangerous. Also, be careful with monkeys. They can be mischievous. And also, I would recommend that people be careful when they visit bar streets in Thailand. Sometimes the problem is Scandinavians go to Phuket and Pattaya and think this is Thailand, but this is of course just a small part of Thailand. It's the same thing if you go to bar streets in Oslo or Stockholm, you will find the same thing.
What would be your recommendations for traveling in Thailand like a local?
If they want to do that, then bring a driver's license and rent a car. Then you can see much more of the local life. Go to areas where Thai people go. Go to eat local food. Driving in Thailand is not difficult. It's a little tricky the first day because you are on the wrong side, but it took me 2-3 hours to get used to it. I have driven all over Thailand and it's OK. You can also travel by train, and you'll get to meet locals. All kinds of interesting people.
Do you have any recommendations for hidden gem destinations that are not well-known to most tourists?

I'd say 2 places. The first one is Bangkok. It's my favorite city in the world. A fantastic city. But you have to take your time to get to know it. Use the BTS [sky train] and the MRT [subway] so you can get around. By the way, I taught my wife how to use the BTS [laughter]. We do have a car here but it takes so long to get around and I get crazy about the traffic. The only thing I don't like about Bangkok is the traffic. It's horrible. But I think if you want to find something special, go to Bangkok. Read a little bit before you come here, and you will discover a lot of fantastic places. A lot of great food. The second hidden gem is the mountains in the North. There are a lot of fantastic places up there. And this is what we try to introduce on our trip. We have Bangkok. We have the North. And then we also have the beaches.

The mountains in Thailand are fantastic because you have a lot of nature. And you also have different hill tribes. I know quite a lot of them up there. And you can see things that are very different from what you're used to. And [the hill tribe people] are very polite. It's not a problem for you to go there. You can taste different foods. Have you been to Mae Sa Long? It's an old Chinese city but you also have the pagoda dedicated to the Princess Mother [the mother of King Bhumibol Adulyadej].

So, my three favorite destinations in Thailand are the north of Thailand, Bangkok, and Hua Hin. I know that you have nicer beaches in Phuket and other parts of southern Thailand, but in Hua Hin, you have a lot of the same features you get in Bangkok. There are a lot of Thais and tourists. But it doesn't feel like you have arrived in a tourist-only place. There are still Thai lifestyles in Hua Hin. And things are cheaper in Hua Hin compared to Phuket, Pattaya, etc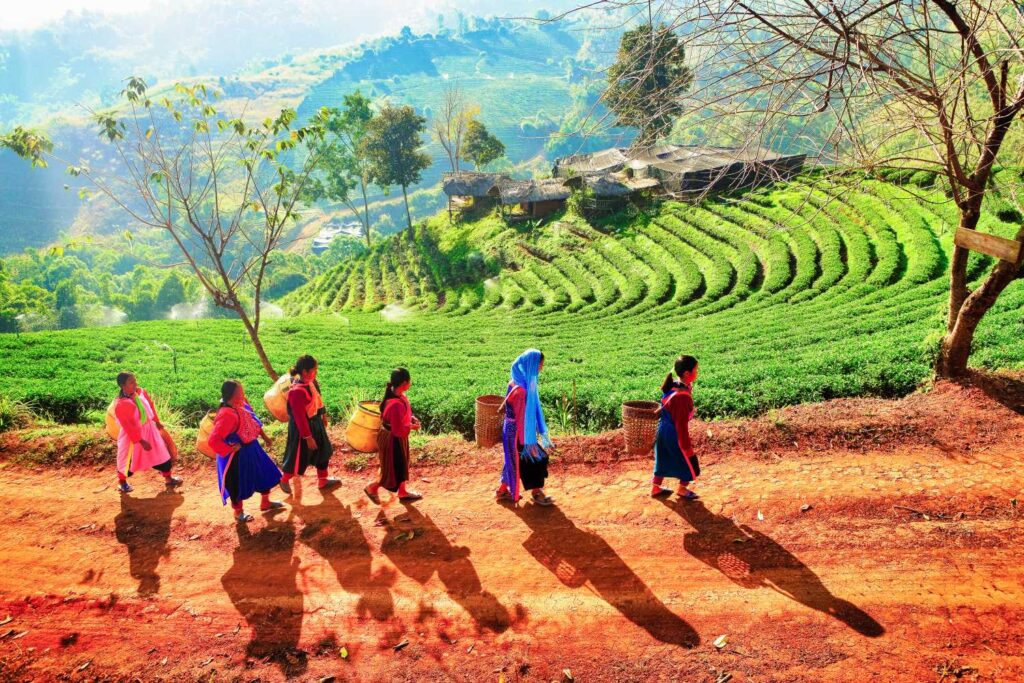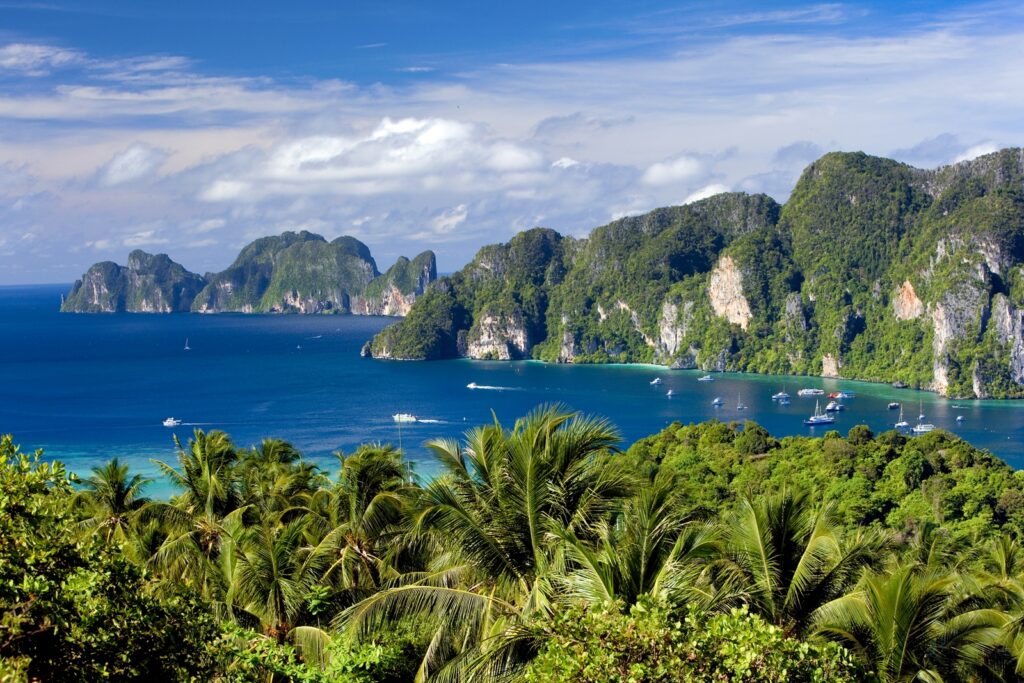 Which Thai dish (es) is a must-try for visitors?
You must try the seafood. Sample the different ways they cook seafood here. It's really a different experience. Try Tom Yum Kung and Som Tum (spicy papaya salad). Of course, you can ask them to make it not too spicy. My wife once cooked Sum Tum in Norway and gave some away to friends and family, and now everyone there loves Som Tum [laughter]. If we do BBQ now in Norway, we have Som Tum as a salad.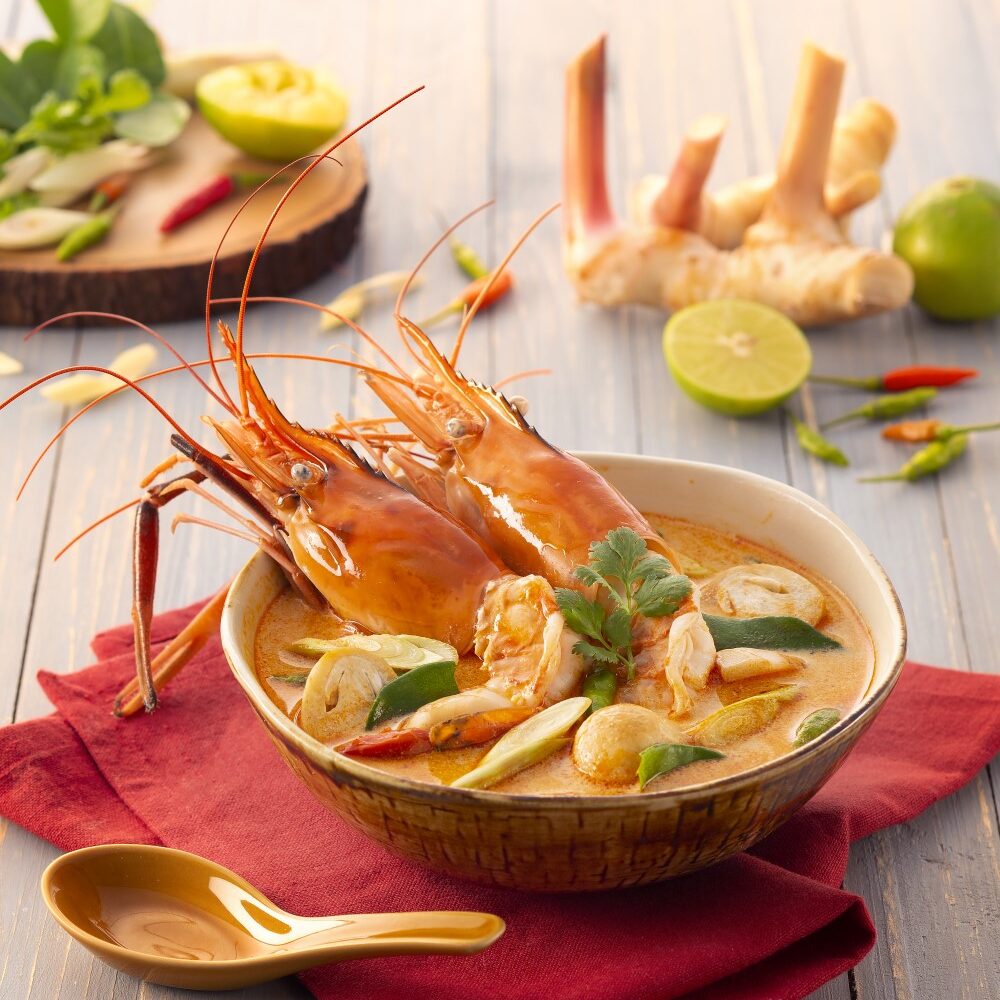 What is your memorable moment in Thailand?
Driving in the mountains. There are very nice hotels up in the mountains and not so expensive.
Does Thai food in Thailand taste differently from that in Norway?
Yes, there is a difference. In Thailand, you get more fresh herbs and ingredients. You can taste more flavors from the dishes. Most people would be pleasantly surprised to taste Thai dishes cooked in Thailand. But then after a period, they would want to have some Farang food [laughter].
What are the best Thai souvenirs for visitors to buy?
I recommend people buy spices. Because they keep for a long time and they don't take a lot of weight in the luggage. And everyone wants to buy T-shirts [laughter]. So I tell them to buy the handmade ones from the hill tribes. They are nice and inexpensive, and you help them earn some income.
Photo Credit: