Thailand wins "Best travel country outside Europe". The honor was given at Danish Travel Awards in Copenhagen, Denmark on 4th October 2023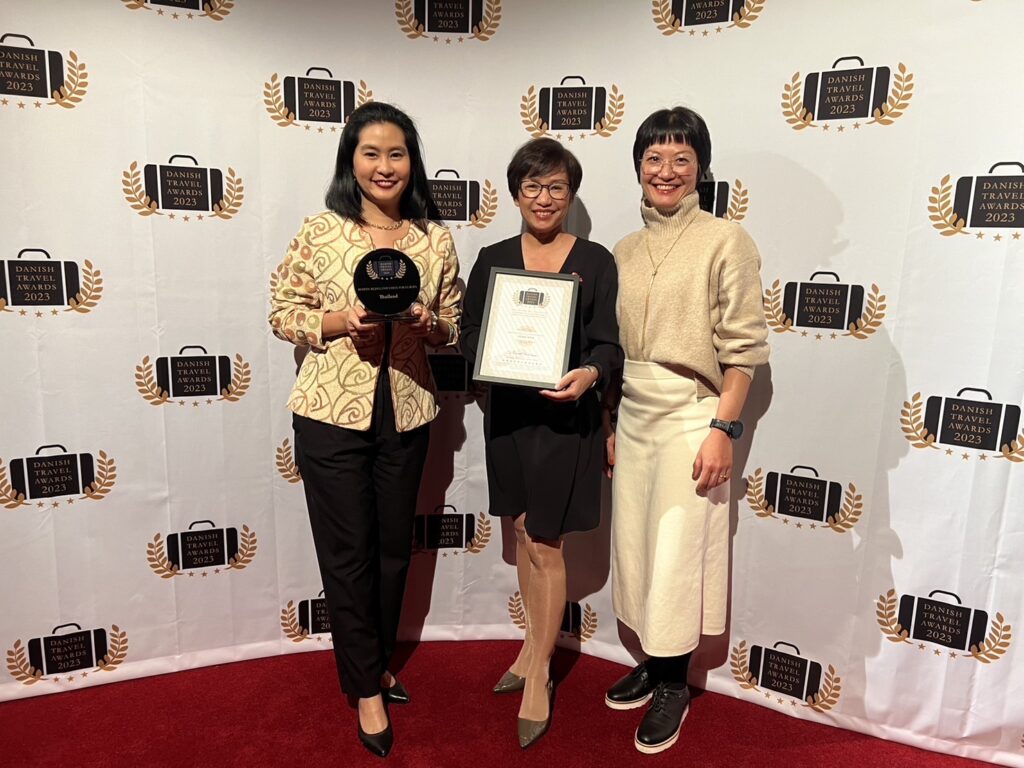 26th Danish Travel Award 2023 is the prestigious awards ceremony in the travel, tourism and aviation industry since 1996, organized by Travelmedia Nordic (Check-in.dk, Standby.dk and Turisme24.dk). The result is based on a survey of 3,000 Danish consumer. The survey was conducted by Danish analysis institute Epinion using Netpromotor score method.
Thailand is the first winner in category "Best travel country outside Europe" after the pandemic and it was not included in Danish Travel Award in 2022.
"I'm deeply honoured to receive "Best travel country outside Europe" award, which I consider to be a great recognition of TAT's commitment to drive Thailand as the preferred holiday destination for Danish travellers. On behalf of Tourism Authority of Thailand, I would like to thank Danish people for keeping Thailand close to your heart. Moving forward we will continue with our goal to drive Thailand towards sustainable and meaningful travel for all travelers." says Mrs. Orn Doungchan, Director of Tourism Authority of Thailand Stockholm Office.
Tourism Authority of Thailand highlight the importance of responsible tourism and sustainable experience concept. Thailand invites all travelers on a "Meaningful travel" to Thailand to enjoy the warm weather and many experiences with a good conscious this winter.