These remedies will purify and soothe your body and soul.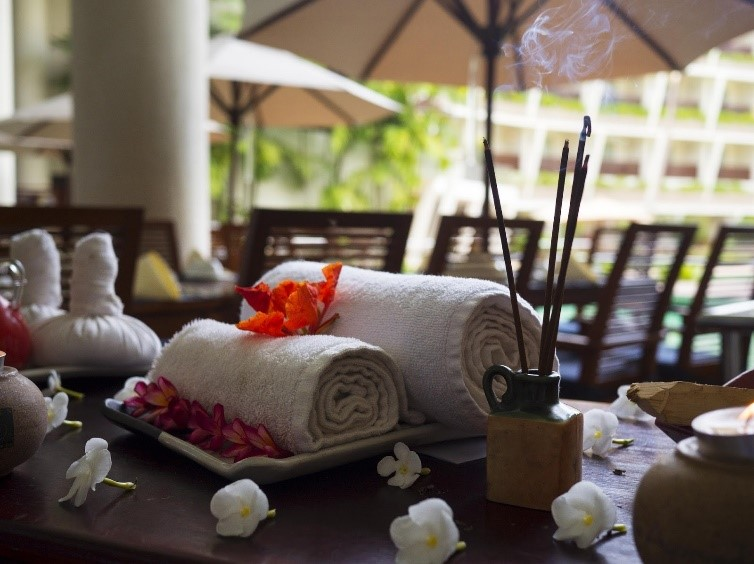 The secret to an ideal vacation in Thailand is never limited to the warm sand, beautiful beaches or vibrant lifestyle. Many tourists visit the country intending to put aside their hassles, calm their minds and just simply relax. 
Suppose one of your checklists to visit Thailand is to find an activity that helps you balance the mind and ease the body, or even just for a day during your trip, we would like to offer five activities that yield such purifying traits you did not know you needed.
Cooking remedy: Thai Cooking Class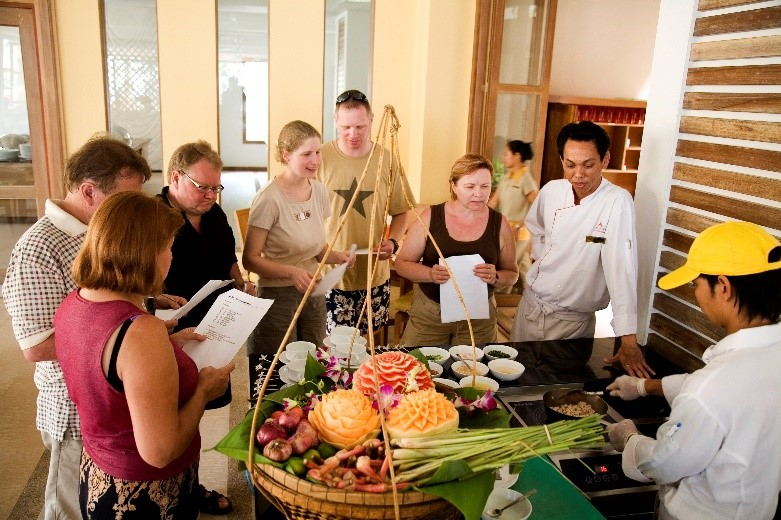 Indulging yourself in Thai cuisine is probably one of the top to-do-lists while you are in Thailand, learning how to cook Thai food is another story. Most cities such as Bangkok, Chiangmai, Phuket, and many others offer Thai cooking classes for overseas visitors. 
Learning how to cook your favourite Thai dishes could be another way to revisit Thailand over and over again, right from your kitchen. Visitors can enjoy getting to know exotic menus only known by the locals, while many also learn how to select and adapt the ingredients to suit what they can find back home.
You can participate the class by your own or with your family and love one. Most Thai cooking is available for a full-day workshop or only an hour-long activity. What you take back with you will surely last a lifetime!
2. Weaving remedy: Witness the magic of Thai silk weaving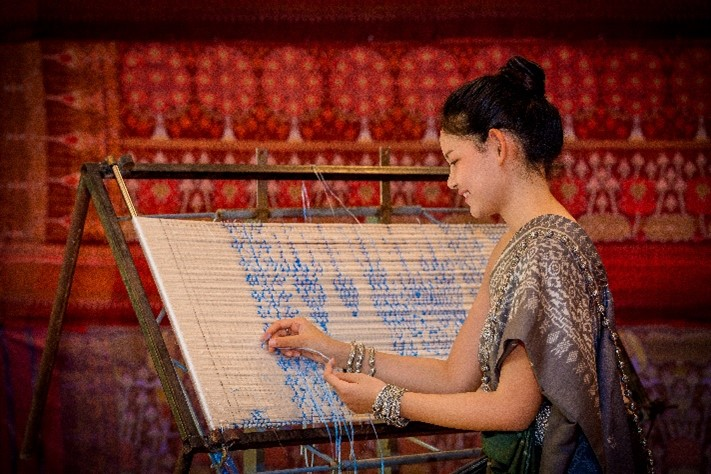 If delicate textiles and beautiful patterns are your things, you might want to visit one of the Thai silk weaving houses. Not only will you get to see from start to the end process of silk weaving, but you will also get a chance to learn the delicacy skill from the locals which have been passing on for generation and generation.
Although there are not a lot of Thai silk weaving places in Bangkok unlike in the northern provinces of Thailand, the ones you find won't fail to mesmerize you. You can get a closer look at the generation-long craftsmanship, while having hands-on experience or getting yourself some souvenirs home.
3. Food remedy: Healthy foods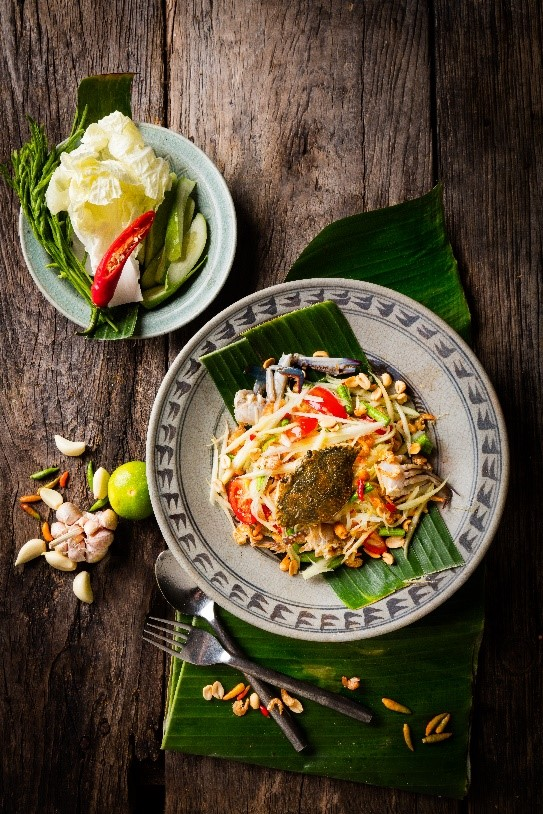 Fusion cuisine goes all vegan, or organically grown vegetable menu, take your pick!
An excellent satisfying meal can also be an adequate remedy. Being in the source of various organic vegetables and authentic Thai cuisine, finding healthy meals in Thailand is only a hand reach.
You can indulge yourself with heavenly foods without feeling guilty with fresh ingredients cooked and served for healthier alternatives. With western adapted touch and the flavour of Asian herbs, healthy options still give you the mouthful flavours. Find yourself in one of the health-friendly restaurants, the artistry of finding unexpected health-loving ingredients will be just as impressive as how the dishes taste. Together with the rich seasoning, your typical vegetable bowls are sure to be more than ordinary.
4. Massage remedy: Thai Massage and Spa Remedy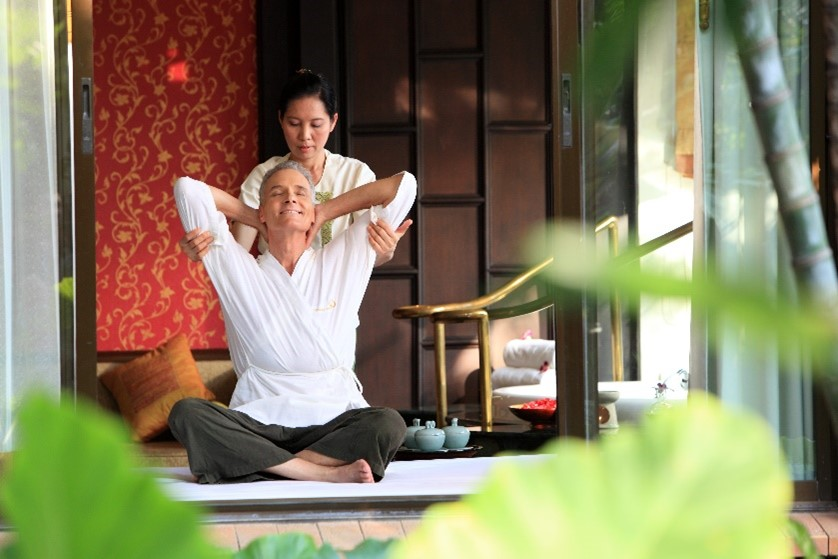 For the day you want to unwind and relax, does traditional Thai massages or a full-body spa sound just like heaven? Thai massage is globally known for its particular techniques that could ease out your body's tensions. Good news is you are at the home of it! Almost everywhere you go, you can easily find the massage places. From luxury spa to the more traditional local one, you can find whatever you feel like at the price that makes you satisfy.
Most places offer different massages: traditional Thai Massage (if you are new, tell them to be easy on you), Aroma Massage (for gentler alternative), Facial or Body Spa. The list is endless! Each session can take from 30 minutes to 2 hours. Why not pamper yourself a little bit more while you are in Thailand.
5. Yoga Remedy: Yoga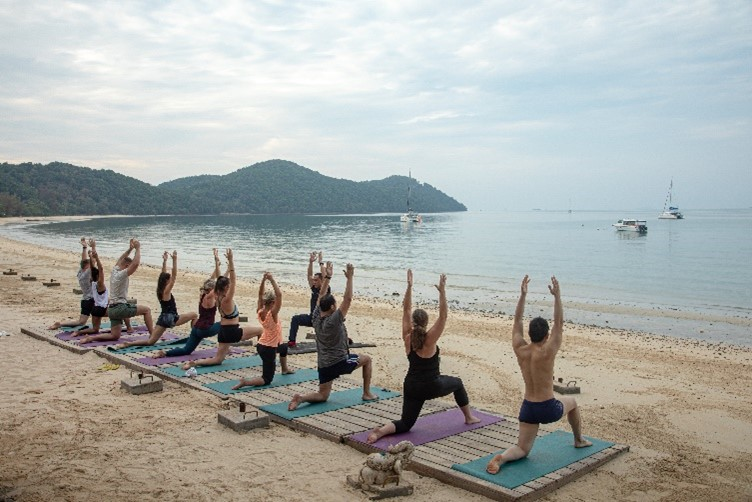 Balancing your soul and body
Yoga is one of the most well-known relaxing remedy all over the world. But imagine yourself practicing yoga on the warm sandy beach with a cool sea breeze and the smell of true relaxation.
Do you know that Yoga has progressively become more and more popular in Thailand, whether you are a passionate Yoga lover or a complete beginner, you can easily find a studio that suits one of your levels. Many Yoga studios in Thailand offer variety of yoga both outdoor and indoor.
Have you try "Hot Yoga", where they raise the temperature of the environment to match your body temperature. The warmth climate also helps to stimulate your blood flow and elevate muscle flexibility.
If you are accustomed to Yoga, maybe you can challenge yourself with "Floating Yoga". An anti-gravity yoga that support the weight of your body by a hammock allows you fly away from your stress and loosen your muscles and joints with a lot of fun.
Don't be afraid to walk in some of the Yoga studio near your stay or book a Yoga retreat on the island like Koh Phangan, Koh Samui or Up north in Chiangmai. Many Yoga studio around Thailand provide lessons for foreign visitors.