Text & Photo : Antti Helin
Wild Elephants and majestic waterfalls, high mountain tops and deserted islands far away from the civilization. These are Thailand's best nature destinations.
Khao Yai – Best for Animal Spotting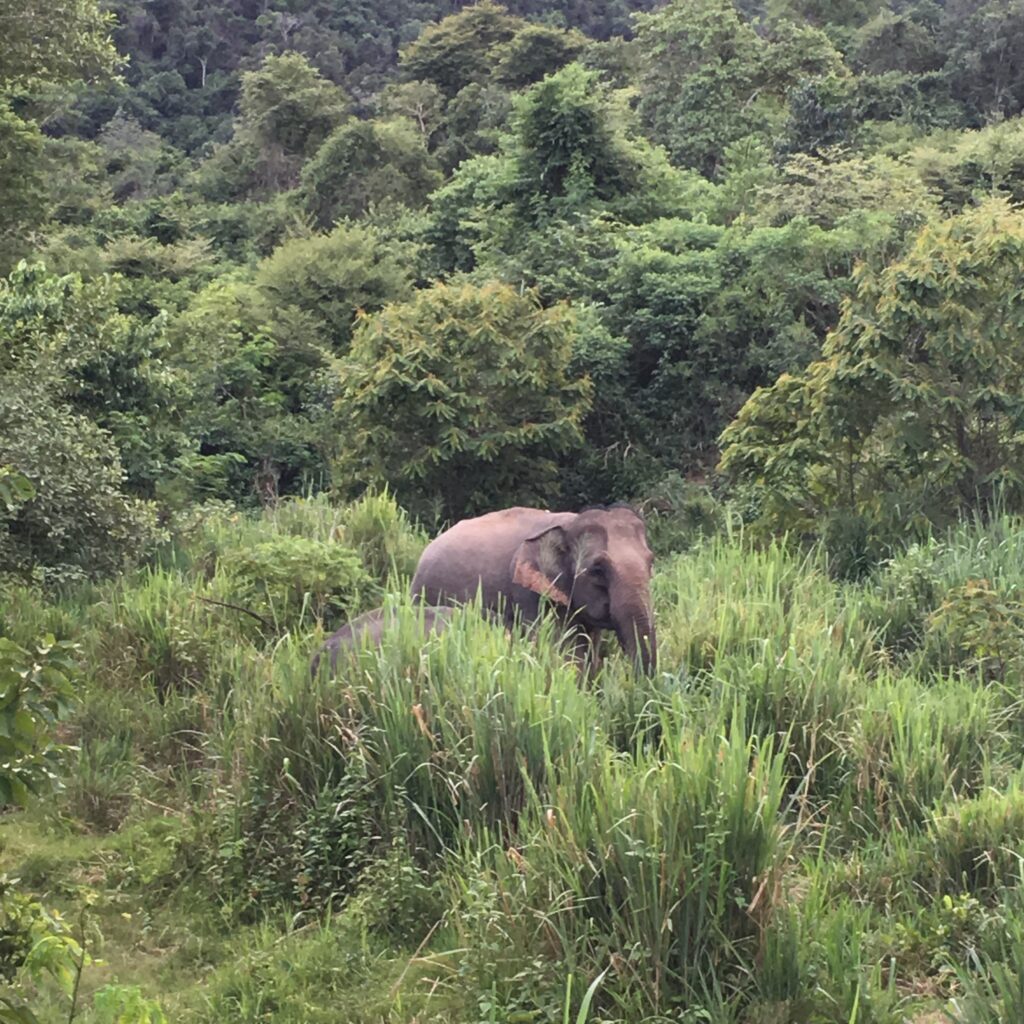 It's usually hard to see wild animals in a tropical jungle so close to a bustling urban sprawl, but there is at least one exception to the rule, and that is Khao Yai National Park.
Khao Yai is Thailand's first national park and was established in 1962 and a UNESCO World Heritage Site. Khao Yai is so huge, it has paved roads crossing through its jungles and savannas. In the late afternoons, park rangers organize wildlife safaris, which give you a chance to see a lot of animals that would remain hidden away from hikers on foot.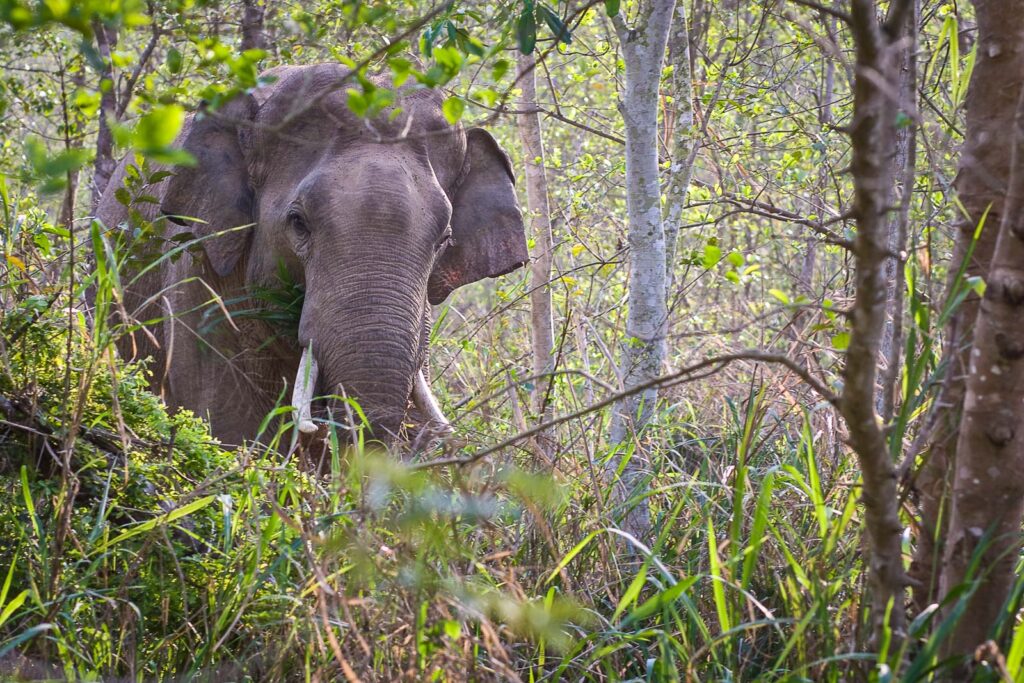 You have good chances of seeing large pythons and other snakes, wild boars and porcupines, golden jackals, civet cats, gibbons, deers and handsome gaurs. Even wild elephants are spotted most of the nights and sometimes Asian black bears.
You can also trek on your own pace to waterfalls and bird watching towers.
One of Khao Yai's highlights is its bat cave. Every evening, around sunset, millions of bats fly out of the cave forming fantastic shapes of "living" black clouds. The bats are like a black river flying out of the cave's mouth making air spirals when bats try to outstrip attacking hawks. The sight would make even Batman jealous.
Khao Yai is located about three-hour drive from Bangkok. Plenty of hotels and guesthouses can be found right outside the park boundaries. There are also 2 camping sites within the park.
Khao Sok – Best for Rainforest Adventures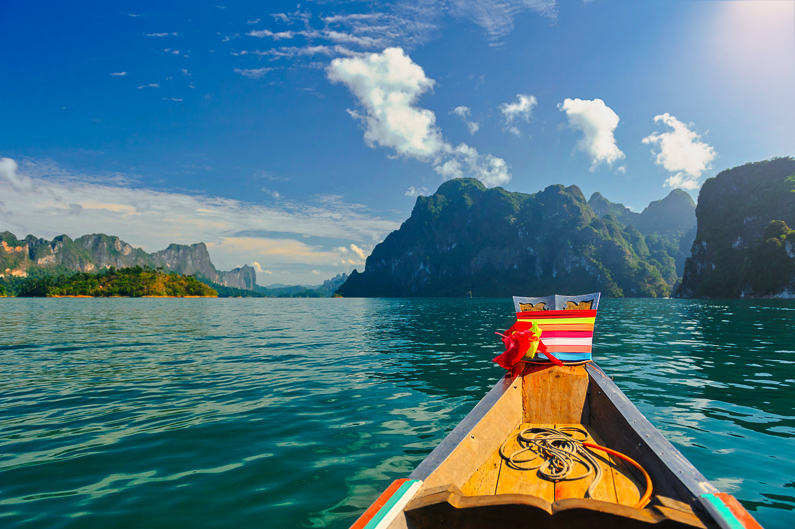 Khao Sok is an amazing rainforest close to Khao Lak in southern Thailand. In the rainforest, you can hike on well-marked paths and admire giant trees, tropical plants and a wide variety of birds. You might even see some gibbons and langur monkeys. Tigers live here too, but so deep in in the jungle that seeing them is close to impossible (which is not necessarily a bad thing).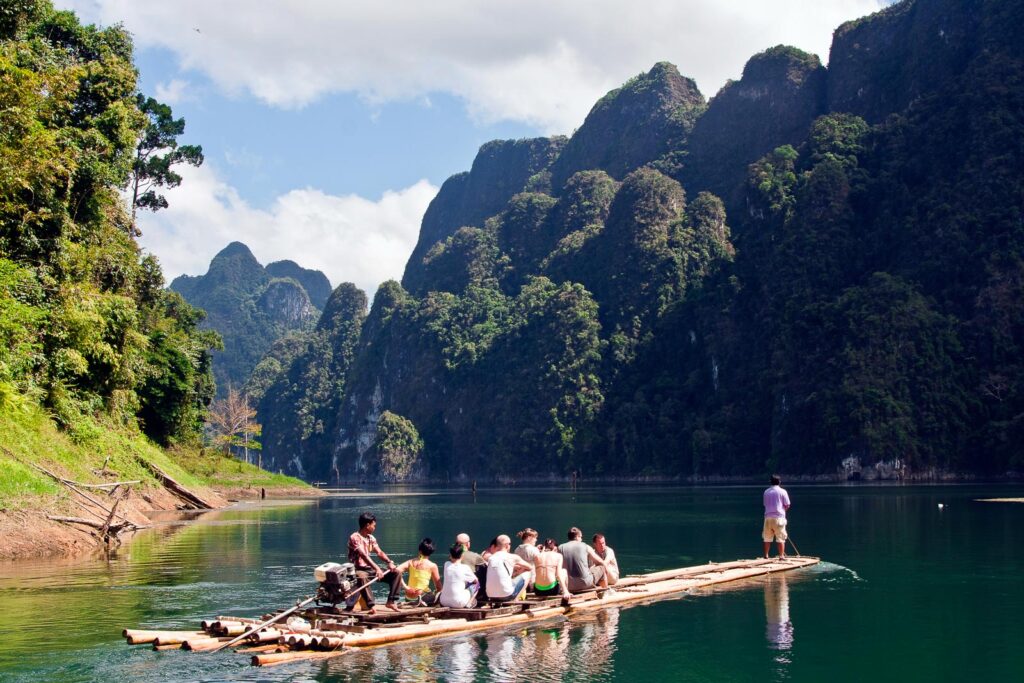 One of the highlights is an organized trip to the reservoir Cheow Larn Lake, which is surrounded by towering limestone mountains. The scenery is truly breathtaking. During the trip you will see caves and explore the jungle at night. On mornings and early evenings, you can kayak on your own, which is a great way to see wildlife as wild boars and other animals will sneak to the waters' edge for a sip and the kayaks are quiet enough to get close to them.
Just remember, rainforests are called as they are for a reason. You might get soaked with a downpour any time, and that's the time when blood-thirsty leeches come out from hiding. You just have to be prepared and not let this ruin your adventure.
Koh Surin – Snorkeling on Far Away Islands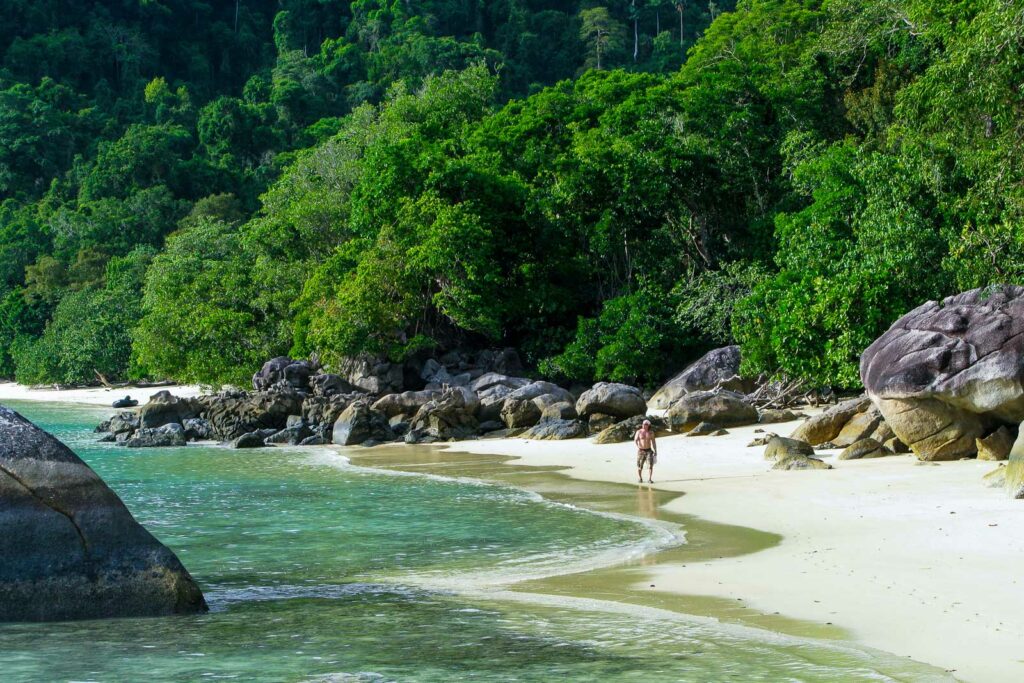 Welcome to the best place to snorkel in Thailand! Koh Surin is a small archipelago of two deserted islands far away on the Andaman Sea surrounded by fabulous coral reefs. The reefs lie close to the surface, making them excellent for snorkelers.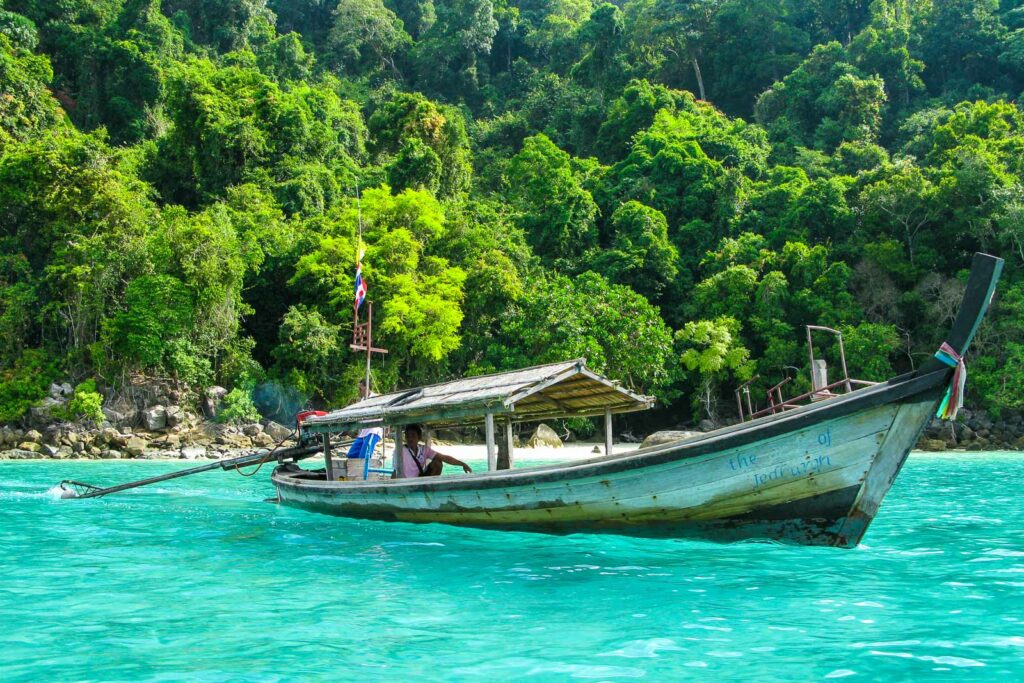 The setting is very down to earth. The only accommodation is on a tented camp run by the marine park rangers, which has a few basic bungalows for rent. You will spend your days snorkeling from the morning to the evening. There is not much anything else to do in these small islands anyway.
The other island has a small Moken sea gypsy settlement, which you can explore too, and learn about the life of these Austronesian people of the Mergui Archipelago.
Koh Similan – Best for Liveaboard Diving Safaris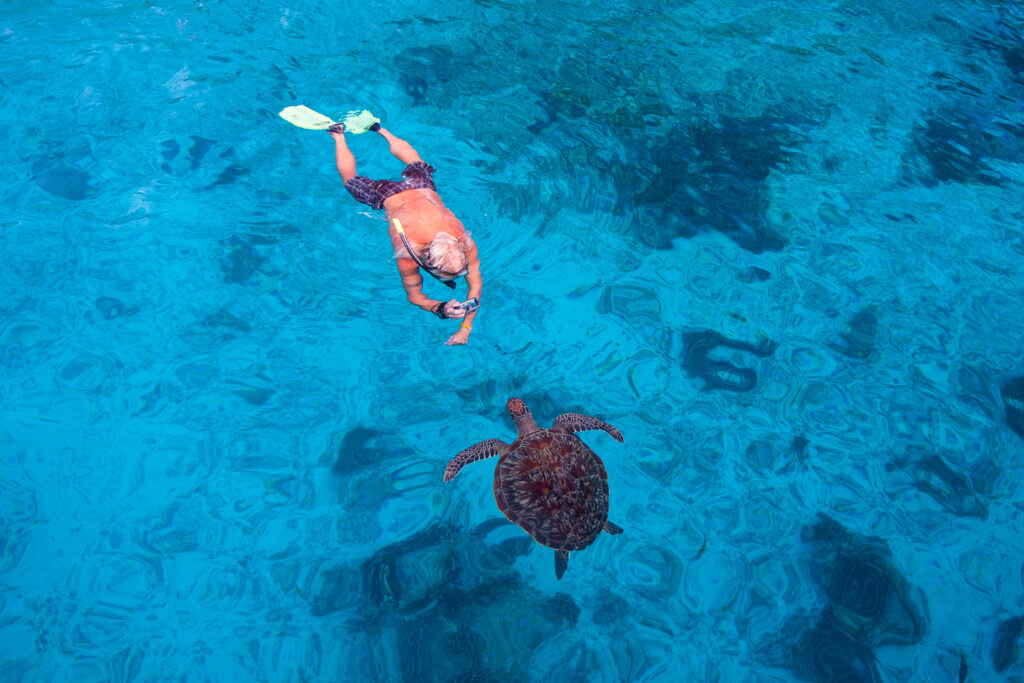 Koh Similan's nine small deserted islands some 60 kilometers offshore are often acknowledged as Thailand's best place to dive. You will find a wide variety of underwater landscapes. There are giant boulders and canyons, swim throughs and coral gardens, and great variety of marine life. The richness of species is astounding: you will see something new on every dive. Underwater visibility reaches often to a staggering 30 meters.
You can visit Koh Similan on a day trip from Khao Lak, but the best way to enjoy diving in this gorgeous archipelago is from a liveaboard diving safaris. November to May is the best time to visit.
It is not only about diving, though: the waters are great for snorkeling too, and even if you are not planning to go underwater at all, Koh Similan is worth a visit just for its otherworldly island scenery.
Phu Chi Fa Mountain – on the Misty Mountain Top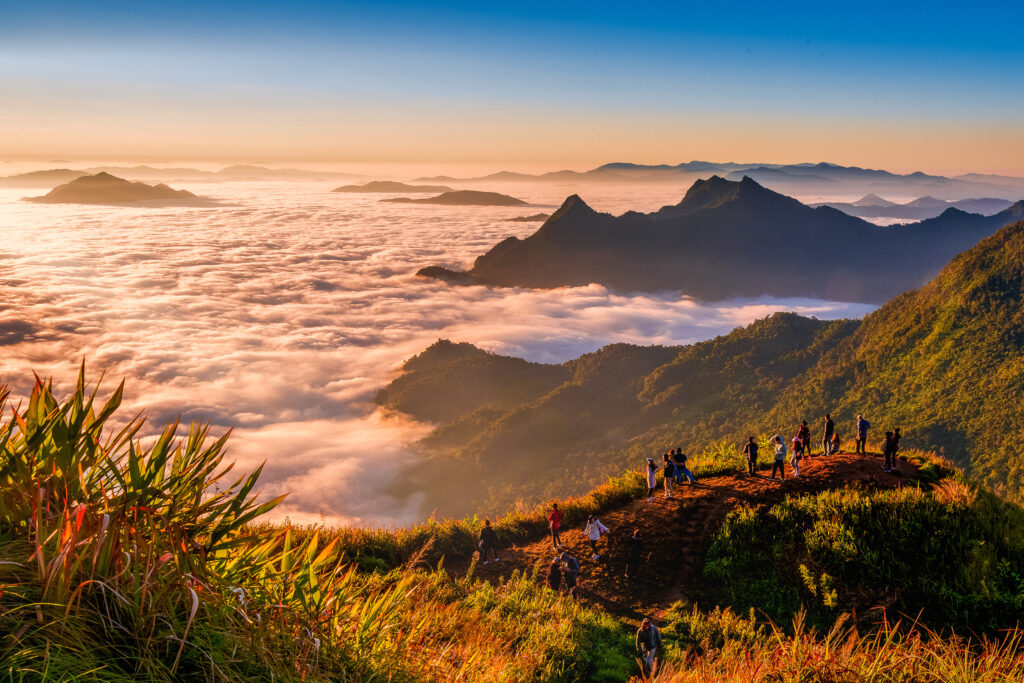 One of Thailand's most beautiful landscapes can be admired at the top of Mount Phu Chi Fa, two-hour drive from the northern city of Chiang Rai. This will make a great little motorcycling adventure. Yes, it is very much doable even with those little scooters locals and backpackers love to ride.
The best way is to drive to the mountain in the afternoon and staying in one of the small guesthouses near the top. The most beautiful time to enjoy Phu Chi Fa is at sunrise, when the valley under the peak is covered in the sea of morning mist.
Here you will feel like being on the top of Thailand. The majestic, sheer outcrop descends vertically to the Laotian side of the border. The highest point of the ridge called Doi Pha Mon is 1,628 meters above sea level.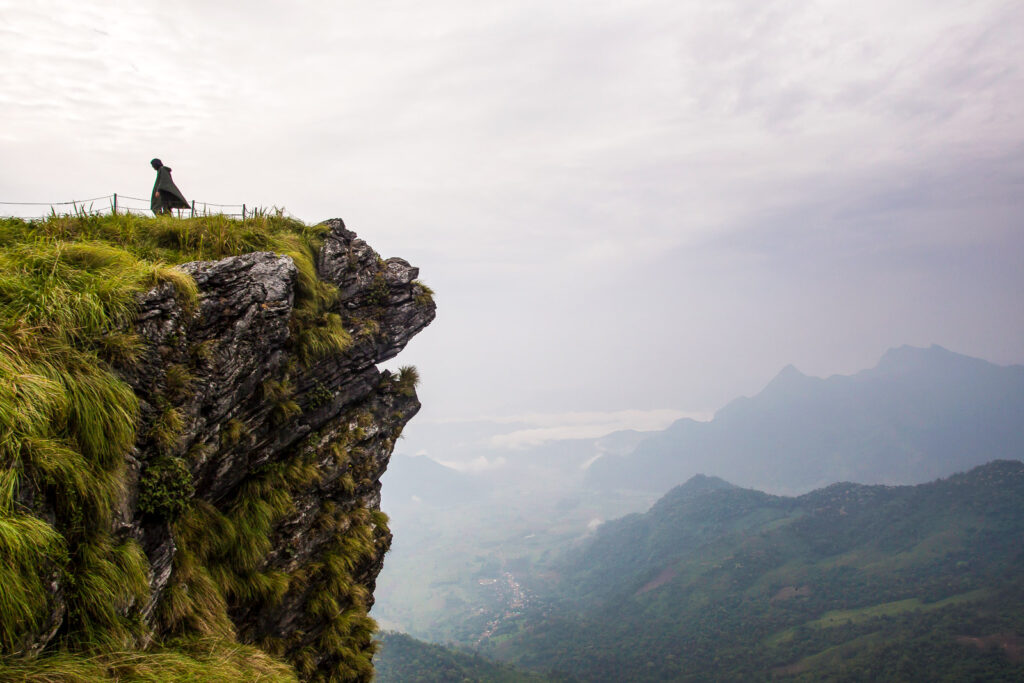 The feeling of standing here in the cold morning mist is pure magic. There's only the cold wind, mysterious mist and stunning scenery to accompany you.
Cycling and Kayaking in Bangkok
"You got to be kidding me!", might be your first reaction to the idea of going cycling or kayaking in Bangkok. But both are some the most fun activities you can do in Bangkok. So, don't miss these two unforgettable ways to enjoy the Thai capital.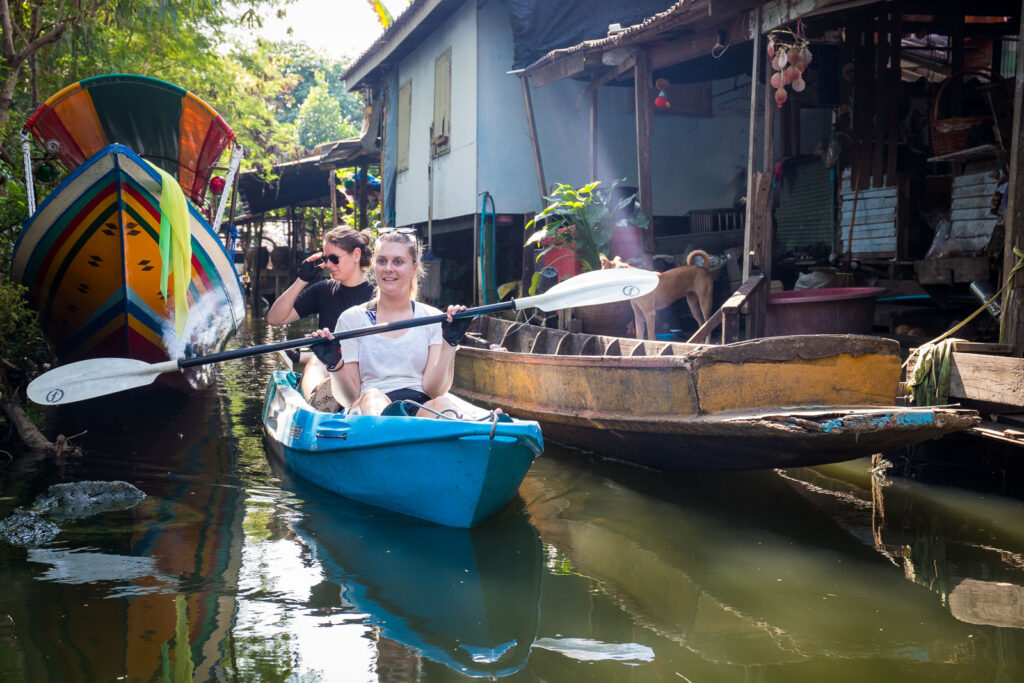 Kayaking trips will take you to the small khlongs of the Thonburi side of Bangkok, where you can experience the local life that has not changed so much during the times when the small canals were Bangkok's main arteries of transport. Here taking a small boat to the work, the grocery store or even the dentist is still the way of life.
As of now we know only about one operator that organizes the kayaking tours, but as the popularity grows, for sure there will soon be other ones soon.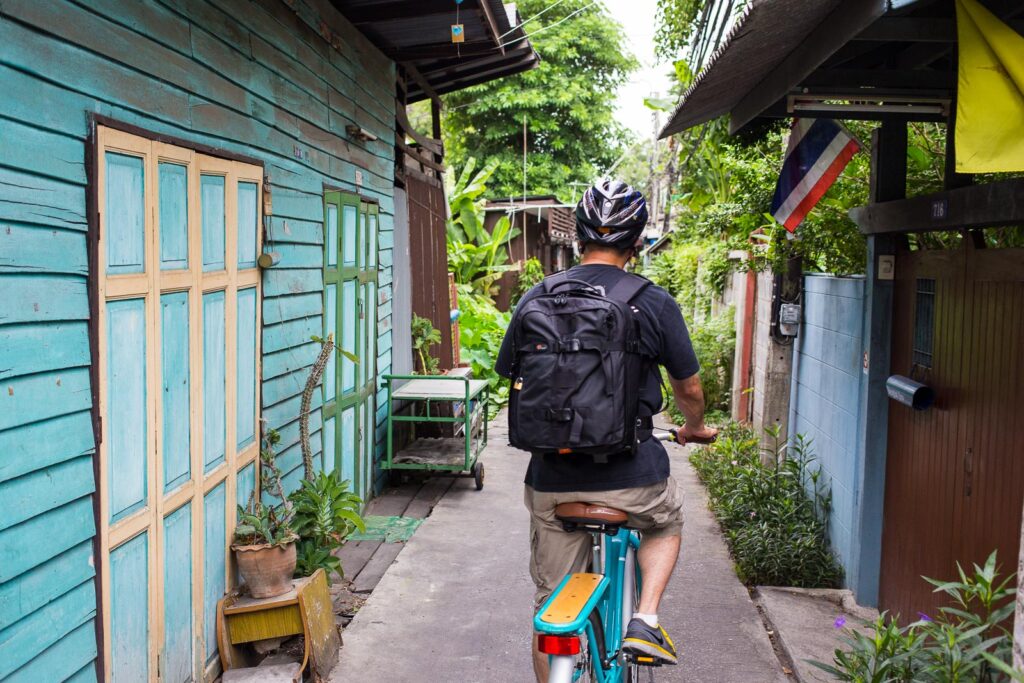 Cycling trips in the capital are already very popular and you can find many bike tour operators who can take you to many routes. There are routes for kids with families too. You don't need to worry about the heat or Bangkok's chaotic traffic. Cycling provides enough breeze to make you feel having your own fan, and the routes will navigate through small alleys where cars are not a problem. And it's more environment friendly too.
Umphang and Thailand's Mightiest Waterfall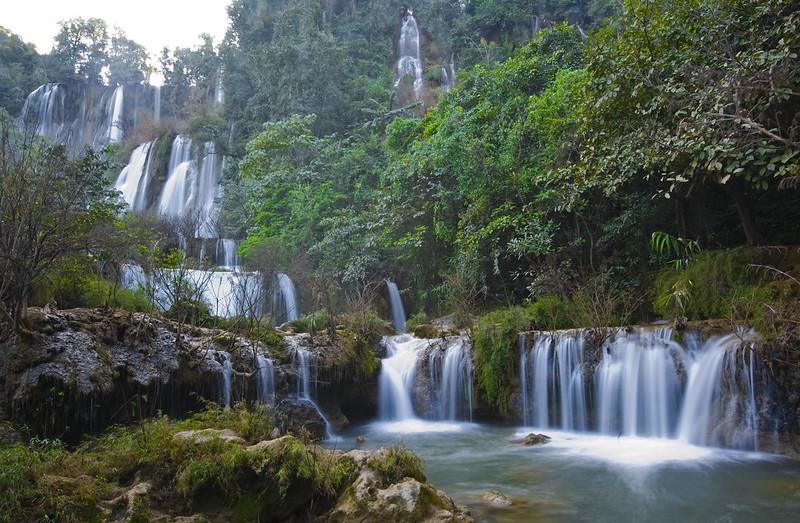 Thailand's mightiest waterfall, Thi Lo Su, roars on the mountainous jungles of Umphang, close to the Burmese border. Umphang is one of the most remote and least visited areas in Thailand, and even getting here is an adventure. The four-hour drive (150 km) from the border town of Mae Sot to Umphang twists and turns through endless bends, following the slopes and ridges of the jungle clad mountains.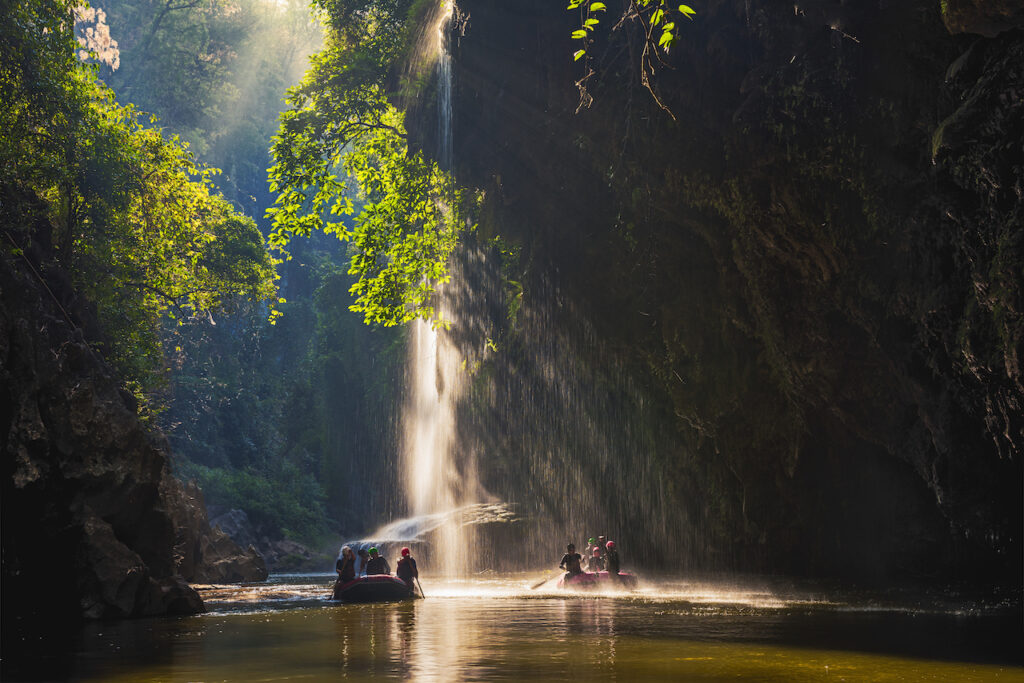 Once in Umphang, you can join a few days trek to go deep in the jungle where you will sleep on isolated ethnic villages. Usually the treks will also include bamboo rafting on the beautiful Mae Klong River.
The highlight of the visit is, however, the waterfall which stands 250 meters high and 450 meters vide, and cascades down in several steps. It is beautiful as a painting, yet loud as the thunder. Calm and ferocious at the same time, just like mother nature likes to be portrayed.
Read more minnethaimaasa