Text & Photo : Antti Helin
Are you wondering where to take the love of your life for a romantic getaway in Thailand? Where to find the most romantic hotel or a secluded paradise setting where you two can lie under the shade of palm trees and dip into the turquoise sea?
Here are the most romantic destinations in Thailand.
1 Koh Samui – Red Pools and Spirited Spas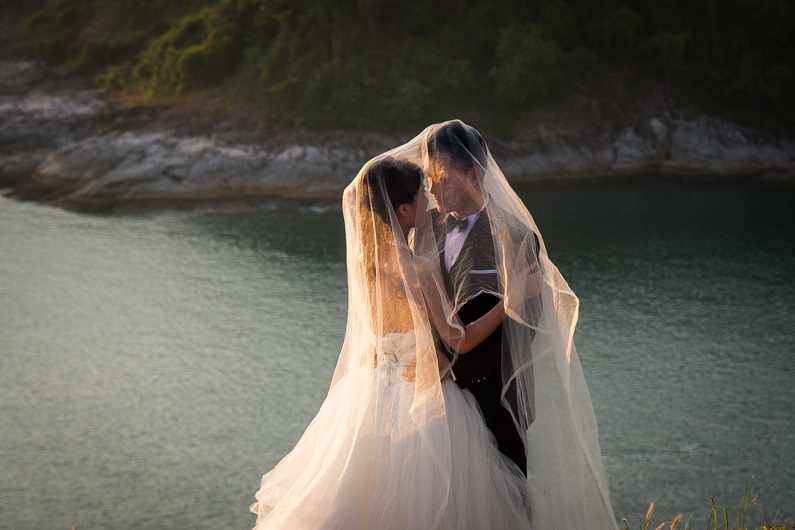 Red is the color of love, isn't it? So, what would be a better place for a honeymoon in Thailand than The Library, the resort with the world-famous red swimming pool. The stylish resort is located on Koh Samui's most popular beach Chaweng, the center of the island's nightlife.
If you are looking for a more secluded spot, a great option is the stunning Choeng Mon Beach, which curves to a perfect paradise bay. Here you will find ultra-romantic Sala Samui, which has Jacuzzis on every room balcony.
The great thing about Thailand's third largest island is that it is big enough for you to find all sorts of sights and activities, yet small enough to feel like you are still in an island paradise.
Beside beaches Koh Samui has intriguing temples, stylish restaurants, lively nightlife, and an atmospheric old town to soak in the local atmosphere. You can take a dip under waterfalls and make an excursion to the Ang Thong Marine Park's deserted islands, which inspired Alex Garland to write his book The Beach.
For Sunday brunch you should head to Thailand's most famous beach club, Nikki Beach Resort.
And don't forget to visit Tamarind Springs Forest Spa, one of Thailand's most lovely spas. The spa is located in a peaceful, natural jungle cove where the steam baths and cool pools are set among impressive rock boulders.
In the past this used to be the meditation place for Samui's most famous hermit monk. You just can't find a more spiritual place for a spa.
After all the pampering you will feel all loved up and relaxed.
2 Koh Ngai – Romantic Little Paradise Island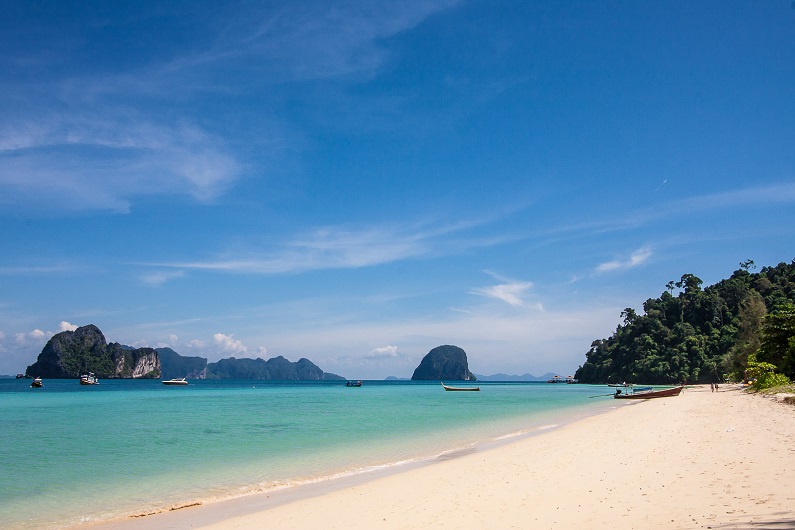 If you are looking for a deserted and romantic paradise island, surprise your sweetheart and take him or her to Koh Ngai island, also known as Koh Hai.
This small, jungle covered island has no roads, no cars, not even a single motorbike. Instead it has powdery white beaches and the sea so turquoise it looks like painted with watercolors. Bizarre-looking limestone islets dot the horizon making a perfect backdrop for lazy days on the beach and for snorkeling.
The island has a handful of bungalow resorts and they are all of boutique-style in a rustic way, blending perfectly to the natural environment. From the sea you can hardly notice their presence.
Take for example the Mayalay resort, which looks just like a movie set in a native village on a faraway island. The bungalows have thatched roofs and bamboo-walls, but inside the rooms are spacious and comfortable luxury versions of old-time bamboo huts.
Here you can live your Robinson Crusoe fantasy with a hint of luxury.
3 Krabi – Action Packed Honeymoon on Secluded Tubkaek Beach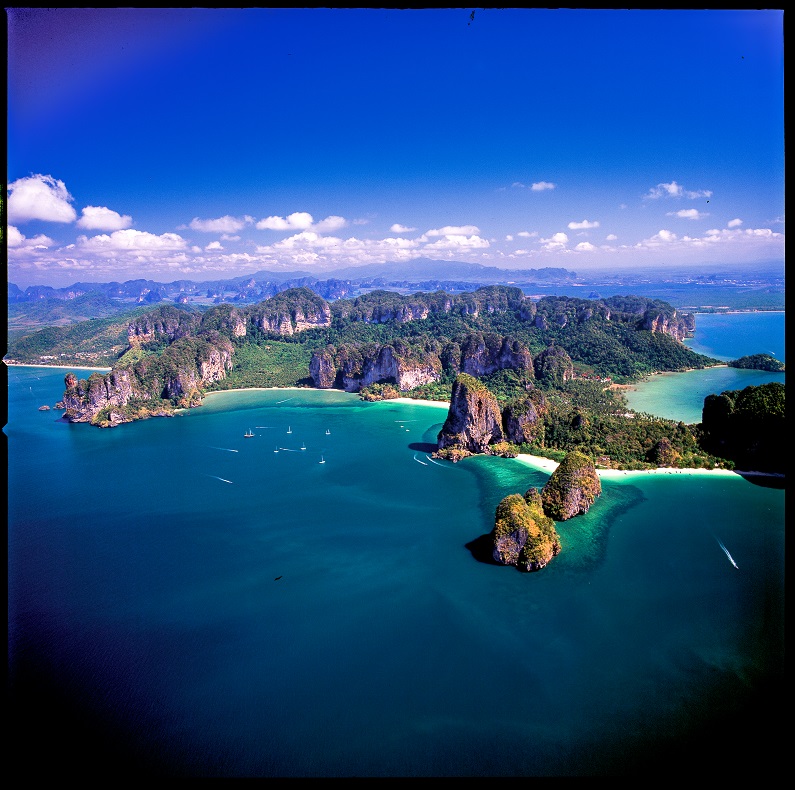 But what if you are not sure you can just chill-through your entire holiday, not even with the love of your life? If you are a more adventure-oriented couple, your choice should be Krabi.
In Krabi you can enjoy a variety of activities amidst the gorgeous looking limestone scenery: scuba diving, kayaking, rock climbing and island hopping. You can also arrange an overnight stay on the unbelievably beautiful deserted island Koh Hong. That will be a romantic experience of a lifetime.
Even if Krabi's main beaches may be a tad too busy for that exquisite romantic moments, you will find peace and serenity on the scenic Tubkaek Beach. The beach has just a handful of resorts, such as the stylish Tubkaak Resort, where the only noise at night will be the buzz of the cicadas from the jungle that expands right behind the beach.
4 Koh Kood – for Couples Who Love Nature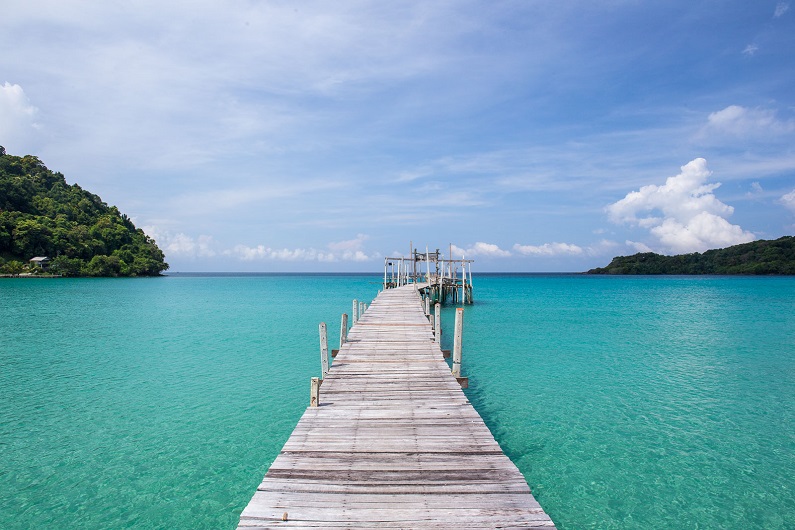 If you are looking for a something bigger than Koh Ngai but more untouched than Koh Samui or Krabi, here is the island for you. Until a few years back, Koh Kood was almost a secret island. Few have heard of it, even fewer have visited the island, even if it lies not too far from popular island getaway, Koh Chang.
Koh Kood is simply a stunner. The island is big, yet mostly covered in jungle. Beaches are long and white and the sea crystal clear. There is good snorkeling in several of the beaches, and you can trek to waterfalls without crowds.
Koh Kood first rose to fame after an ultra-luxury hotel Soneva Kiri opened on the island. If money is not a problem, it is an unforgettable place to stay. You can watch movies under the stars and enjoy dinner in a cocoon high up in the trees.
Nowadays, you can also find more moderately priced options like the stylish Cham's House, which sits on its own beach. The resort's octagonal rooms and villas are positioned for guest to enjoy the best views. Here you can enjoy magical moments: go floating in the sea, and you can hear the little shells and bits of coral jingling on the sandy bottom like coins in a treasure chest.
Koh Kood is a true treasure, one of Thailand's last islands, developed but not yet too crowded with guest houses and hotels. A place you can't resists but fall in love with.
5 Khao Lak – the Candle Lit Dinner You Will Never Forget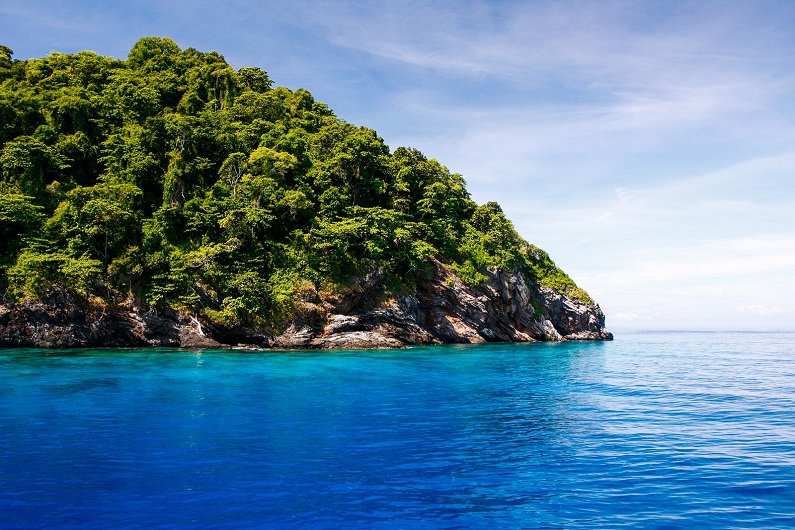 Looking for peace and quiet? What about an adults only luxury hotel? The Sarojin, one Thailand's most celebrated hotels, located in Khao Lak is the ultimate escape for romantic couples. Khao Lak, is a beach getaway and diving destination on the coast next to Phuket.
The elegant hotel is for adults only. Days start with a champagne breakfast, and if you wish so, you can visit the famed Similan Islands on the resort's private speedboat with cocktails and gourmet snacks served onboard.
The most amazing feature of The Sarojin is, however, a private dinner set in the middle of a jungle, next to a waterfall, amidst thousands of glimmering candles. You won't find a more stunning wooing moment in Thailand or anywhere else.