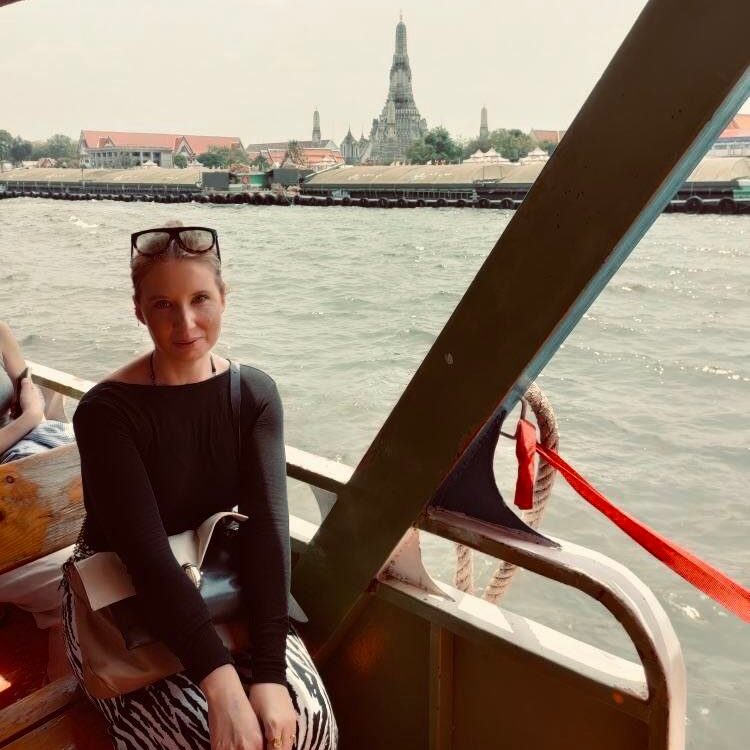 Miabell Mallikka Smedegaard
Nationality: Danish
Occupation: Journalist
When Miabell first applied for an internship at "ScanAsia.com," an online media outlet covering Asian news for Nordic people whose head office is located in Bangkok, she planned to spend her time here only for six months. Though this is her first time visiting Thailand, she has fallen in love with the country and its people. After two months of living in Bangkok, she decided to extend her time doing the internship to a year so she would get to know and experience Thailand to the fullest.
Even though she is still fairly new to the country, her short time in Thailand, especially in Bangkok, has given her fresh and lively insights into The Big Mango from the point of view of a journalist.
What would your suggestions be for first-time visitors to Thailand?
"For all Scandinavians, I'd suggest they look out for the pedestrian crossings. In Scandinavia, there is usually a line, and you walk, and the car stops. Here [in Thailand], it will kill you [laughter]. So please be careful when crossing the streets and make sure the pedestrian green light is on before you cross.

And one thing I'd definitely say is that everyone should visit at least one temple. It's so different from anything in Scandinavia. The experience is so beautiful. So even though I'm not religious, it just feels like such a spiritual experience. I've been to a couple of temples, and Wat Pho is my favorite.

One aspect of the experience I found rather disappointing was that I just wished tourists were more respectful when they entered the temple grounds. If they had done some research and learned the norms, they would have known not to speak too loudly, point fingers, or take lots of photos while there is a ceremony going on."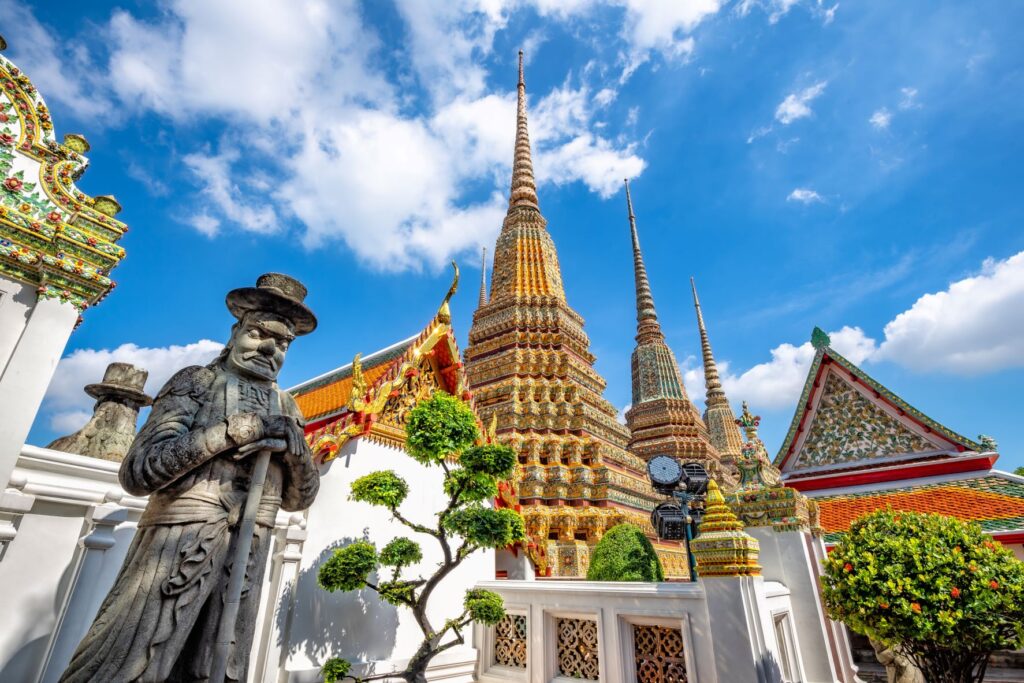 What are your recommendations for traveling in Bangkok like a local?
"Definitely get Grab [a popular app for transportation and food delivery in Thailand]. I think it's a crucial tool for foreigners because you don't have to discuss the price, and you don't have to study the route. And if you want to go downtown, then use the BTS sky train to avoid traffic as much as possible. But for a real pro, get on the back of a motorbike. I would say though that I'm still Scandinavian in the sense that I'd still scream if the guy speeds off a little too fast and I'm not prepared [laughter]. You should try it at least once, especially when it's just a short ride and the traffic is heavy. But you have to hold on tight because usually there's no helmet, but I honestly think it's not as dangerous as it seems because the bikers really know what they're doing.

I have tried Tuk Tuk [open-air, three-wheeled vehicles], but I think they don't get around as fast as bikes. But the Tuk Tuk is perfect for bar-hopping at night with friends. It's so much fun.

One piece of advice though: If you've just had alcohol, don't go on a motorbike."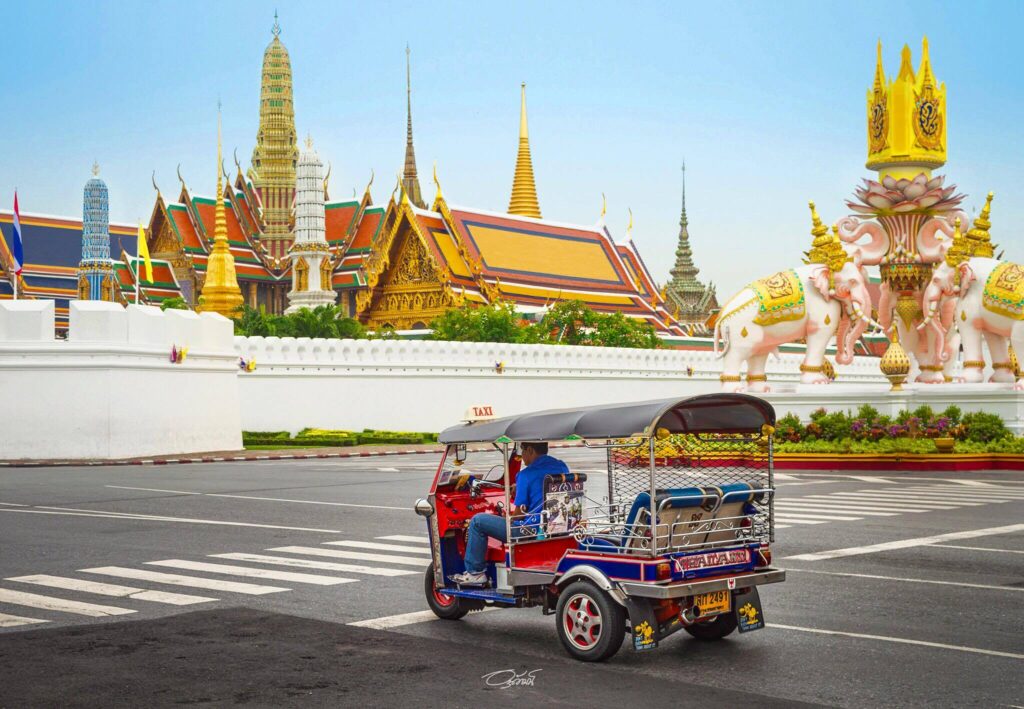 What are your hidden gem destinations—places not well-known to most tourists in Bangkok?
"I have to say that the popular Khaosan Road is not that interesting, but the backstreets along the canal are amazing. It is so beautiful and has such a great vibe. There are many interesting cafes. And I love getting a street massage there. It's super cheap and much more fun than doing it on Khaosan Road, where it's crowded and there are so many food carts that the whole area smells like meat [laughs]. The area along the canal is quieter and more relaxed. I love that area so much."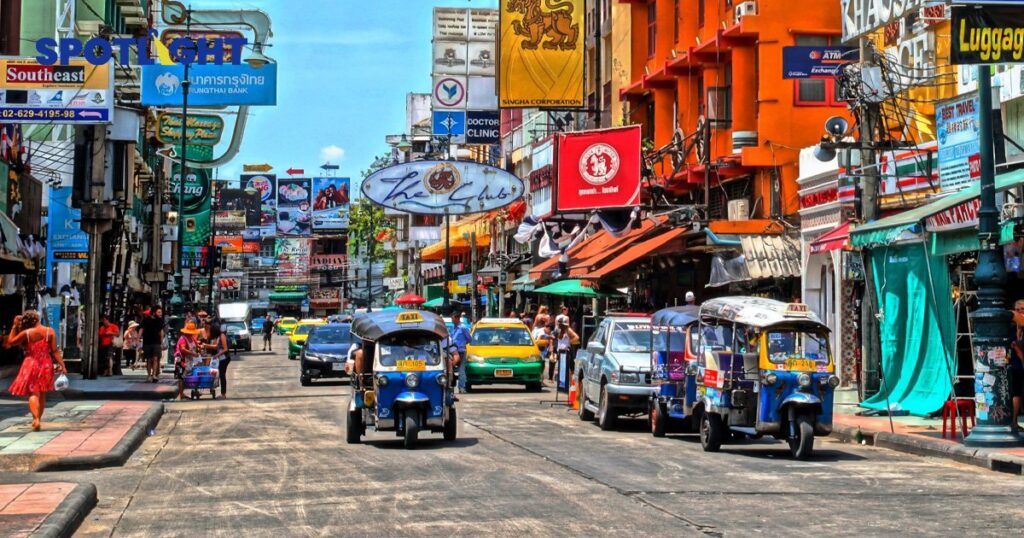 In your opinion, which Thai dish (es) is a must-try for visitors?
"I'm obsessed with green curry. I love that so much. Though I'm not a vegetarian, the vegetarian green curry is amazing.

I'm definitely getting better at eating spicy food. You could say that I'm growing my tolerance for spiciness. Still, sometimes people at the office offered me a dish and told me it wasn't that spicy. But it was! I had tears in my eyes, and my nose turned runny. It was such a mess [laughter]. And they said, "It's good for you. Keep eating." But I was like…I'm dying here [laughs]."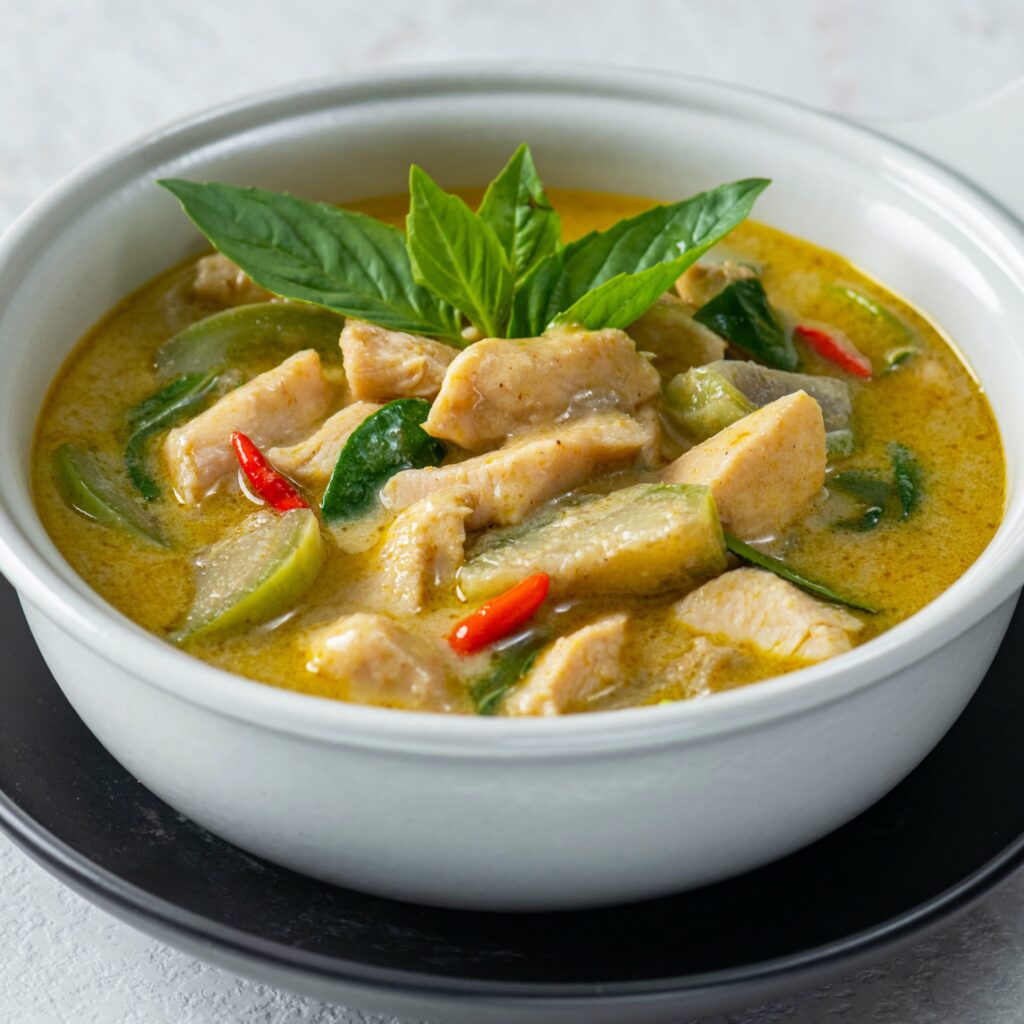 Does Thai food in Thailand taste different from that in Sweden?
"Very different. The food here tastes so fresh. And the ingredients they use are not the same as what we have in Denmark. They probably cook everything there fresh, but they also have to use a lot of substitutes because certain ingredients are harder to find. Back in Denmark, the closest things to authentic Thai food for me were the dishes my [Thai] sister-in-law cooked at home.And the food is so cheap here. Why would you ever cook if you could go out to eat delicious food at this price? Depending on where you choose to eat, of course, but the cost of going out to eat in Copenhagen one time is pretty much the same as eating out here for the entire week."
Any advice to fellow Scandinavians on things you should not do here in Thailand?
"Thailand is pretty safe. As long as you don't hurt anyone and are respectful, I feel like you can almost do anything you want.My advice is to do some research on prices so you don't get fooled as tourists, but at the same time, don't be cheap. I mean, if the price is already reasonable, then you don't need to try to make it even lower. One hundred baht for a Tuk-Tuk ride for four people is already very cheap, especially compared to the transportation price back in Copenhagen, so why would you need to bargain?"
What were your most memorable or meaningful experiences in Thailand?
"I feel like every day is special here. I just love to go out and explore Bangkok. The city has this vibe, and it gets to me. One time, I was on a date at a rooftop bar. We met a Thai couple, had a really nice conversation, and the next thing we knew, we were all dancing together to the music. People here are just really nice and open. There's just a good vibe everywhere all the time, and I just love that.

I'm from Copenhagen, which is a big city, and people can sometimes be sour. They never smile at each other. Scandinavians are going to hate me now for saying this [laughs], but once in a while I would have this idea that I would smile at everyone I met on the streets that day, but within the first 20 minutes I would give up because people would look at me like I was weird. But here, when you walk down the streets and smile at other people, most will smile back at you. It makes a huge difference with just that tiny interaction. You don't want anything from this person; you don't know this person, and you're not going to see this person again; but still, it warms you to smile at someone and have them smile back. And that's just the general vibe I feel here, which I don't really feel back at home. And it makes every little trip I've had here special."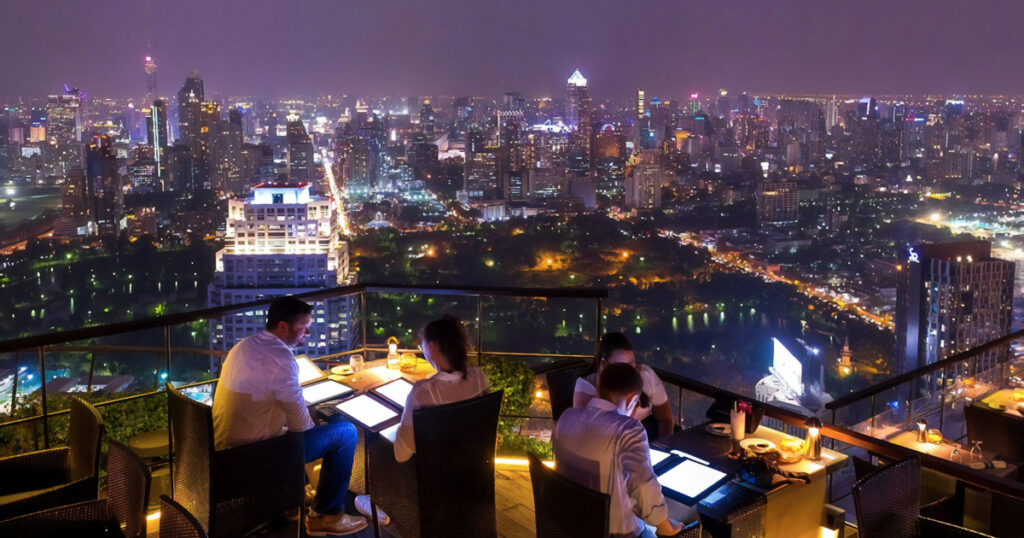 What are the best Thai souvenirs for visitors to buy?
"Souvenirs can be so different from one person to the next; I would never buy the same thing for both my dad and my mom. But I've already decided that whatever I'm going to bring back home will be from the night or weekend markets. I noticed that many things looked very Thai and authentic. Also, going to markets would make the whole experience of getting the souvenirs authentic as well.
Photo Credit: