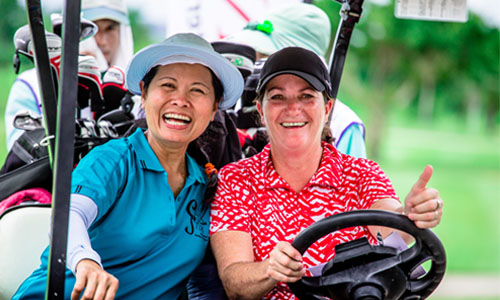 In Thailand, golf is unlike in the Nordic countries, thanks to the high level of service. Caddies play a significant role in the service and the Thai golf culture. Talking about Thai golf culture without mentioning the caddies would be an unfinished story. Yes, there are still some caddies worldwide and then there are Thai caddies. But what makes Thailand special is that most of the caddies are women. They are skillful with good knowledge about the courses. They make golfers laugh and relax. They make a world of difference to your golfing experience.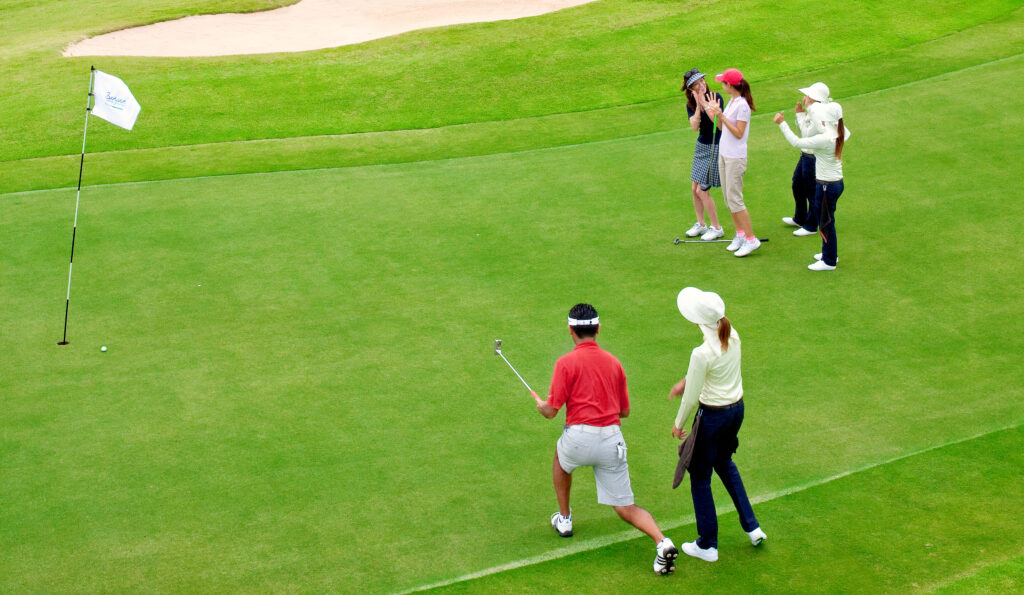 A caddie can make all the difference on the golf course. In Thailand, caddies make the golf experience 'Uniquely Thai'.
It is the first step of a day of spoiling. And this is how Thailand does golf.
It starts at a clubhouse before your tee time and you will see an army of women caddies waiting for your golf group at the bag drop, already in head-to-toe caddie uniform ready to pounce on your bag.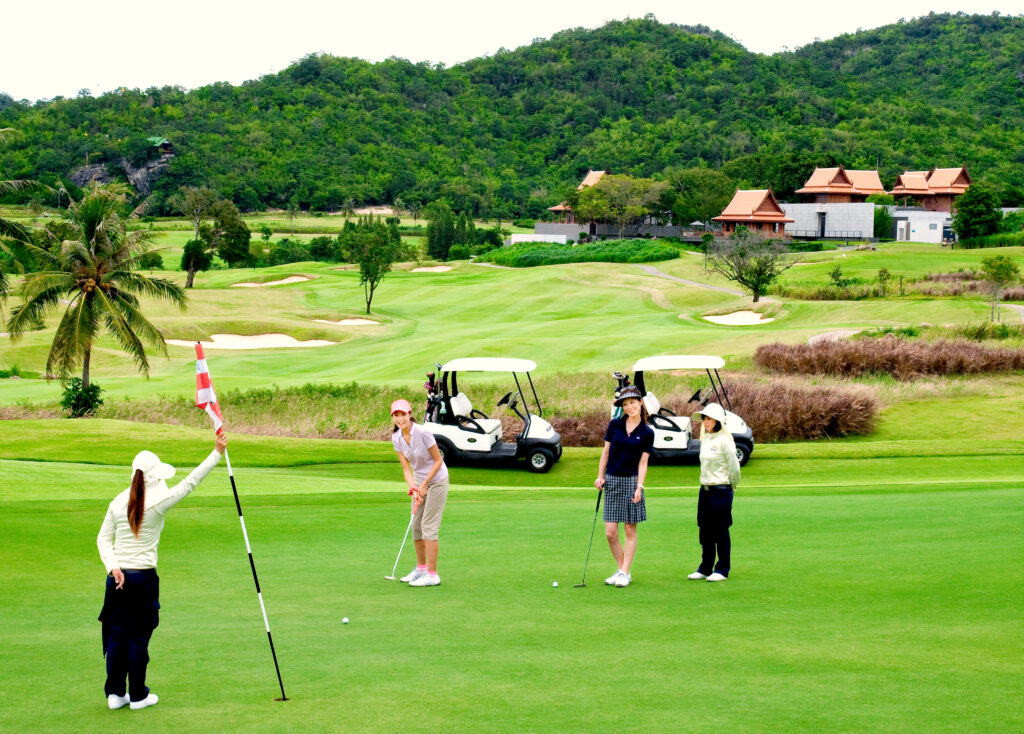 Say a brief hello to your caddie and find out her English skill. Some are very good at English and most do not know more than is necessary. But the golf terms, they know pretty well. However, the speaking language is not a big barrier. Golfers and their caddies find a way to communicate.
A big part of enjoying a Thai caddie service is to think about what a caddie's job is. It is a far cry from those on a PGA tour. They are there to help you score the best and that is the charm of it.
Once you have come over the slight language barrier and understand that they are there to make your round more peaceful – they become indispensable.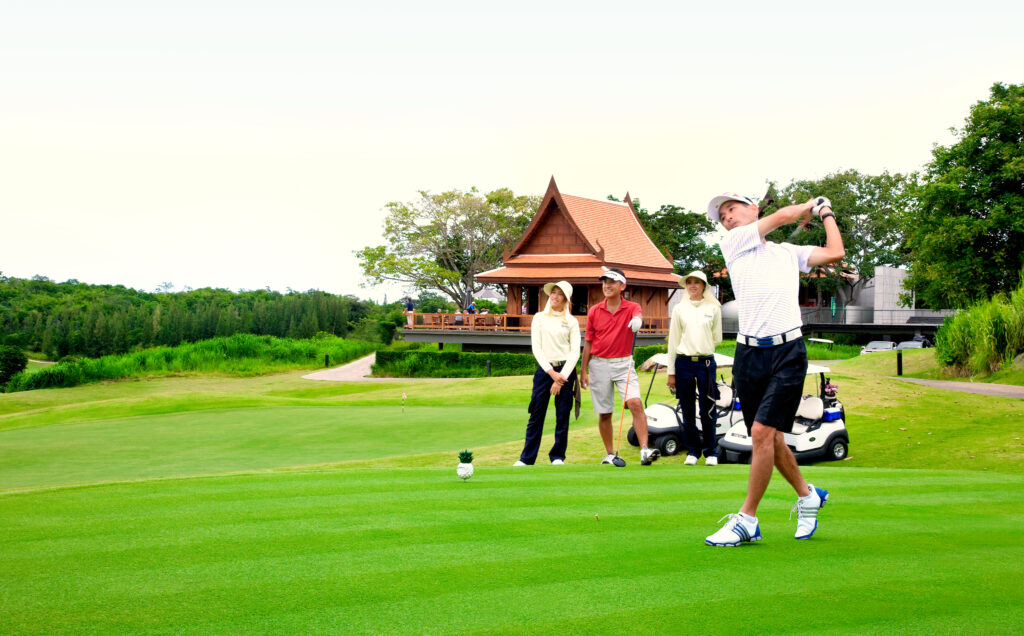 They smile and do all the necessary work. They give good advice and even keep the score for you. They rank traps and fill in divots. They help keep pace-of-play moving by hunting for lost balls and help keep the courses in excellent shape. When there is a wait on the tee, sometimes they'll give you a quick shoulder rub while another caddie fans your neck. They remind you to laugh, with them and at yourself. Your swing is relaxed thanks to the atmosphere. And this is where the likelihood to hit the little ball to fly hundreds of yards in the right direction.
As one leading Thai-based golf club professional succinctly put it: "Caddies are our secret weapon in Thailand."
Thai caddie fee and tipping
In Thailand, it's compulsory to take a caddie and the fee is roughly around 350-500 Baht paid to the cashier when you pay your green fee. After the round, it is common to give extra tips and our recommendation is always to tip fairly. The typical tip for a round is 300-400 Thai Baht. however, you may give more if your caddy exceeded your expectations, or indeed if you're feeling generous. Your caddie will certainly appreciate it and will look forward to seeing you again in the near future.