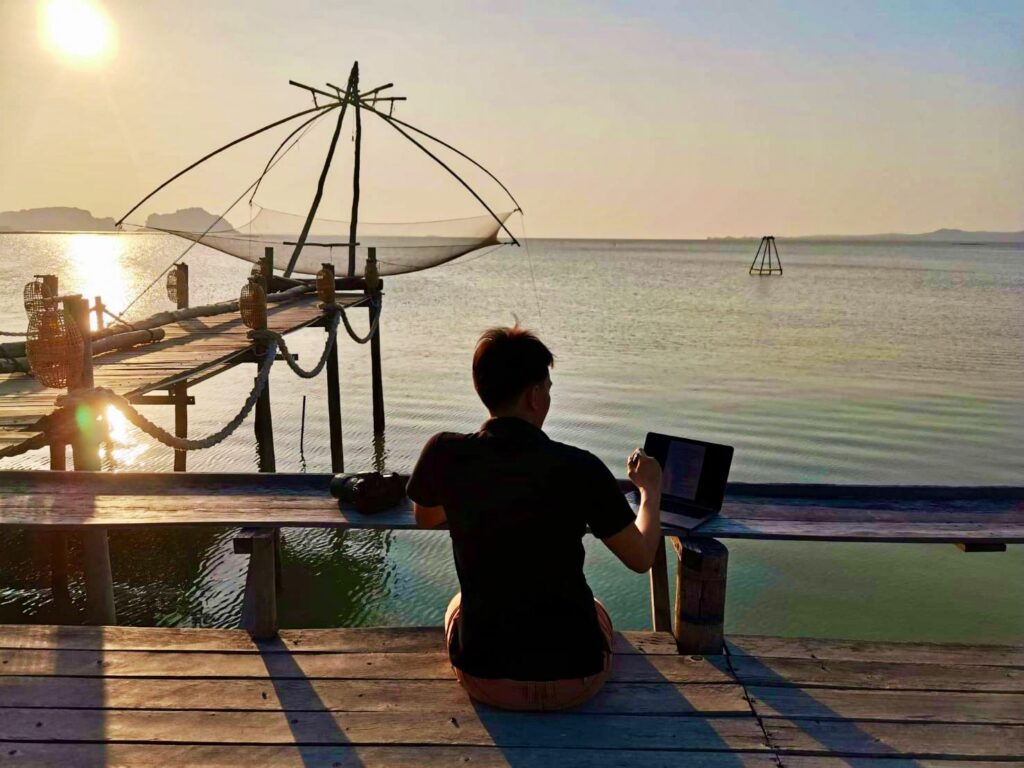 A growing number of people work remotely, which has a lot of advantages. A big one is flexibility, and the other is the combination of productive work and enjoying a holiday, all at once.
We dream of changing the working environment to get more energy and to be more productive. Thailand provides just the right mix of food, culture and leisure activities to help you set up a successful remote-working lifestyle.
Thanks to technology and how things work today, we no longer need to work from an office. Workation may last for weeks, months, or years, and digital nomads are a growing trend. The things that are important for a digital nomad are fast and easily accessible internet, cheap lifestyle opportunities, and a vibrant culture to explore.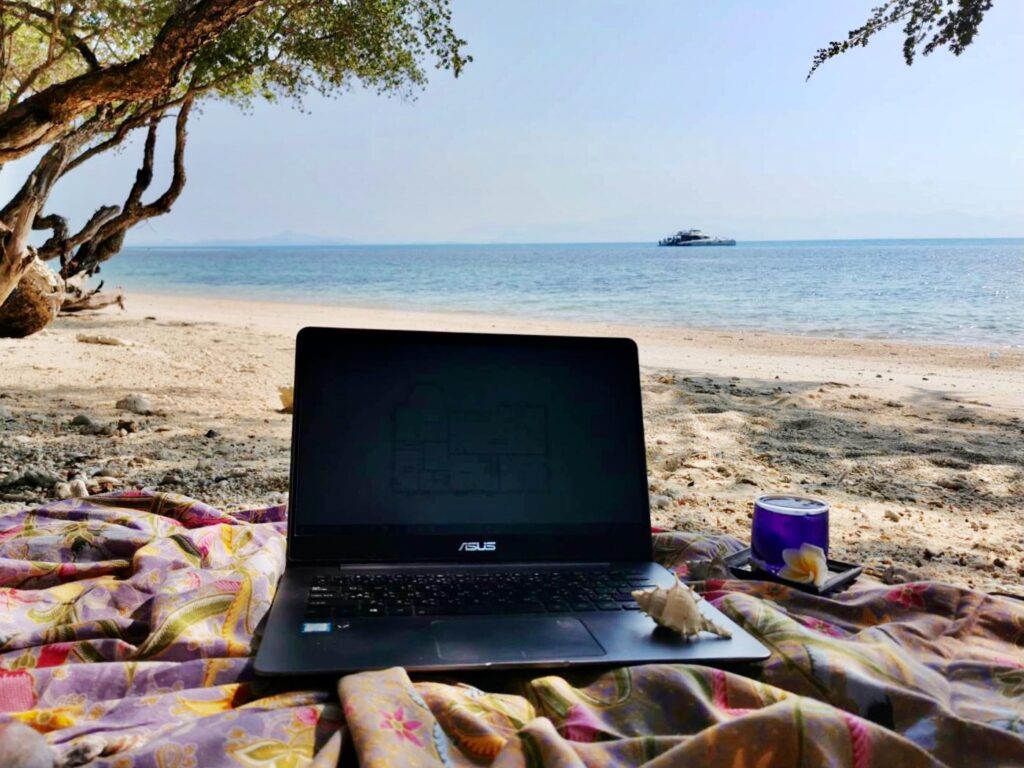 Reasons to choose Thailand for your remote working lifestyle
Thailand is the perfect destination for digital nomads. Take a look at these five reasons why!
Affordable cost of living and convenient lifestyle
Variety of working space and facility that meets your needs
Internet is everywhere
Friendly people and excellent hospitality
Food is available 24 hrs.
Excellent healthcare
Rich culture and beautiful nature landscape
Thailand is a perfect choice for your digital nomad lifestyle. Work and play are easily combined. Enjoy your favourite activities from spa and massage to golf or cycling and many more before or after work and embrace the beautiful nature and culture around you.
Some of the best places for your workation in Thailand
For typical travellers, Thailand is a beach and food paradise. Professional nomads who combine vacation and working, need more than that. For these professional travelers, they need spaces to work. Across Thailand, co-working space is emerging and gains popularity. They offer great wi-fi, meeting rooms and even hammocks!
Each person is unique and has their own personal preferences. Some prefer beaches, some prefer megacity and some prefer a rich cultural life. Common things people are looking for in a workation includes excellent internet access and low cost of living. We guide you where in Thailand suits your needs as a digital nomad.
Bangkok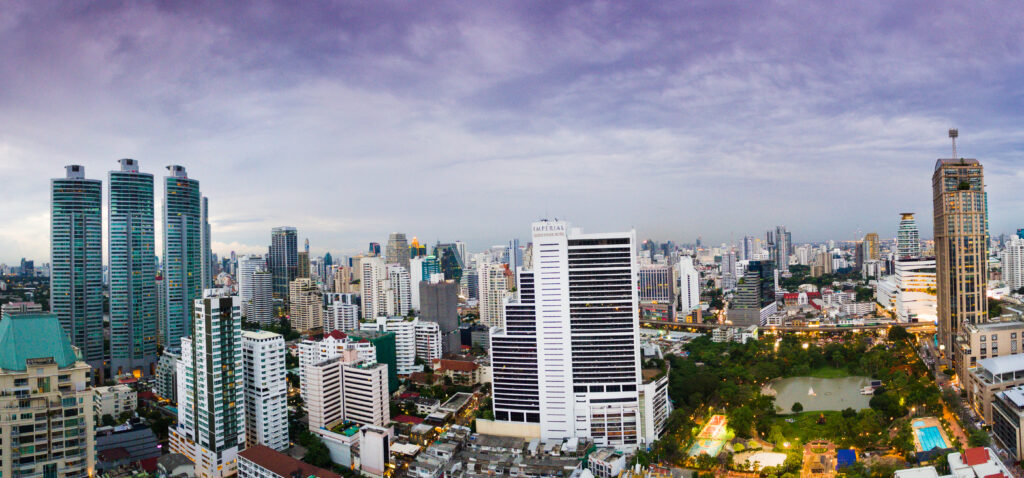 Bangkok is a bustling city and fun to explore. The city is a center of culture, has a diverse food scene and a shopping paradise. Upsides for Bangkok is super fast internet connection, unlimited cafés to check out and abundance of luxury yet affordable condominiums.
Co-working space in Bangkok
Hubba Thailand
Hubba is Thailand's first coworking space. It is a collaborative working environment with high speed internet access. They offer meeting rooms, private offices, power lunches and events to spice things up. It is where you can meetups, discuss your projects, interests or share life stories with each other.
The Hive
The Hive Thailand has 2 branches in the upcoming district of Ekamai and Prakanong. It is an amazingly designed, vibrant, open-office environment. The Hive offers hot desks, private offices, a dedicated desk, meeting rooms and event venues plus a beautiful rooftop café lounge and terrace.
Chiang Mai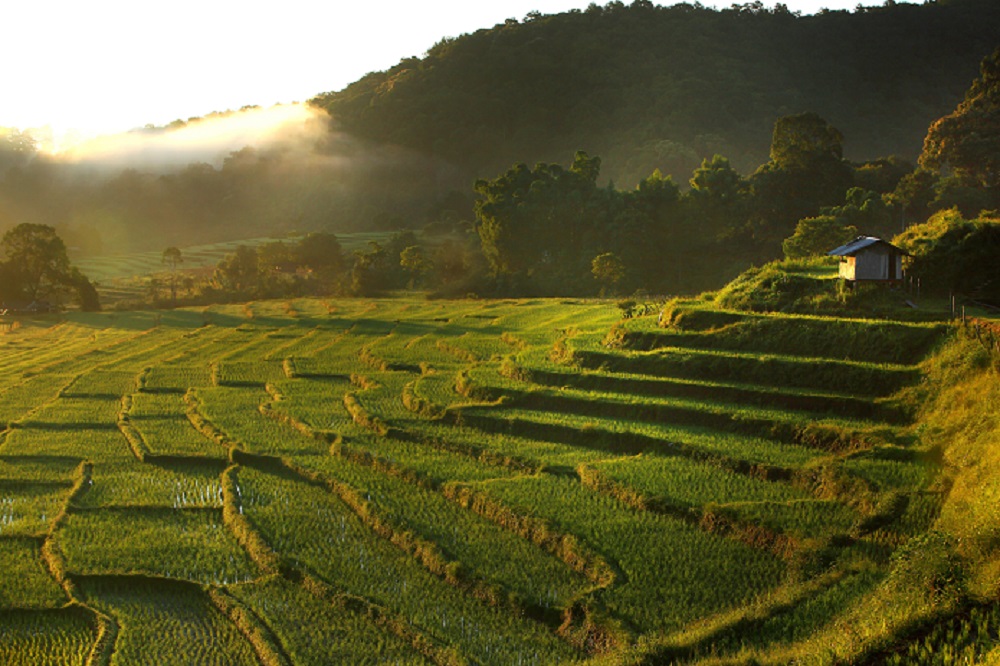 Chiang Mai is a cultural hub in the north of Thailand and has been a popular destination for digital nomads in recent years, thanks to high quality living at a low cost, high speed internet and a community of other nomads to network with. It has mountains, national parks with plenty of activities for outdoor lovers including caving, trekking, zip lining, golf and many more. The surrounding scenery is gorgeous with lush green hills, rice paddy fields, dense jungles and waterfalls. There are nomad workshops, nomad conferences, seminars, meet-ups, co-working spaces, Chiang Mai has virtually become the perfect city for the nomad tribes.
Coworking space in Chiang Mai
Hub 53
Inspired by digital nomads, travelers and location-independent entrepreneurs, Hub 53 is designed as a gathering spot, a coworking space, a coliving area, a home and a community. The coworking space features different types of needs, from a communal open floor plan for those who want to socialize with others to private offices or a conference room for a big pitch. The coliving area is in the same building making it convenient to work productively.
Koh Lanta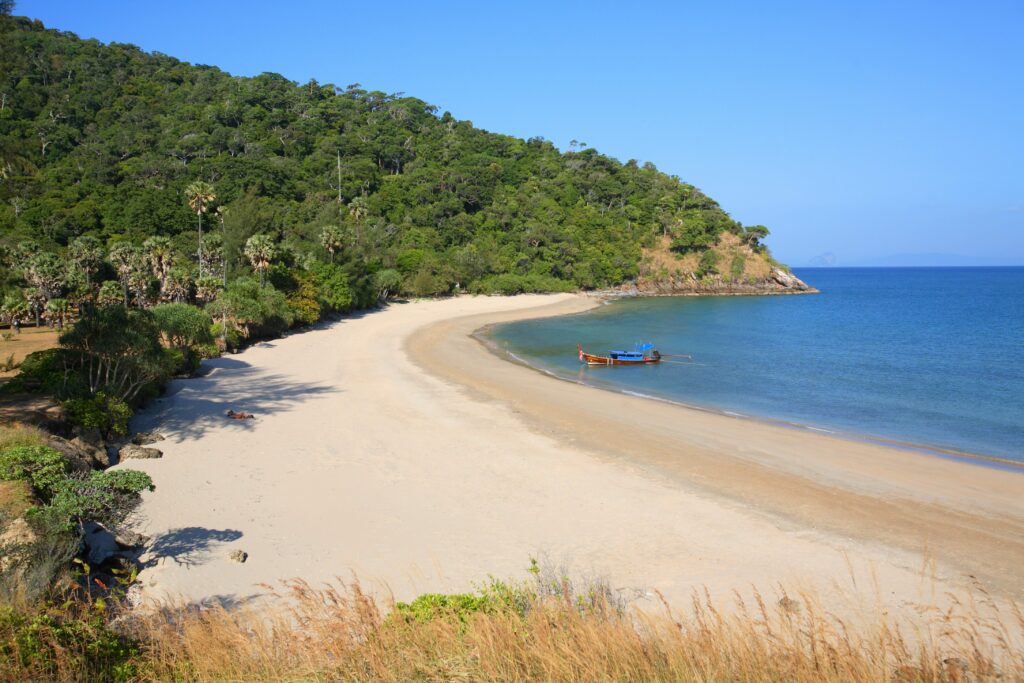 Koh Lanta is a tropical island in the south of Thailand with a laid back and relaxing atmosphere. It has everything you need without chain restaurants and shopping malls. It is safe and family friendly with many beach activities for both adults and kids to enjoy as well as international school.
Coworking space on Koh Lanta
KoHub
KoHub is a more relaxed and calm meaning to the words "working environment". With that said, it is a family style environment, a haven for someone who wants a city break and enjoys island life for a while. There is a spacious coworking space, many A/C rooms and outdoor areas and a large lush green garden and close to the beach. If guests want to relax, there is a Zen zone as well as yoga / stretch space as well as a coliving space.
Conclusion
When working consumes more than 50 % of your daily life, it is very crucial to choose the working environment that makes you happy. With this guide, the Tourism Authority of Thailand, Stockholm Office, hopes that Thailand could be one of your options and we would like to welcome you to the land of smiles.