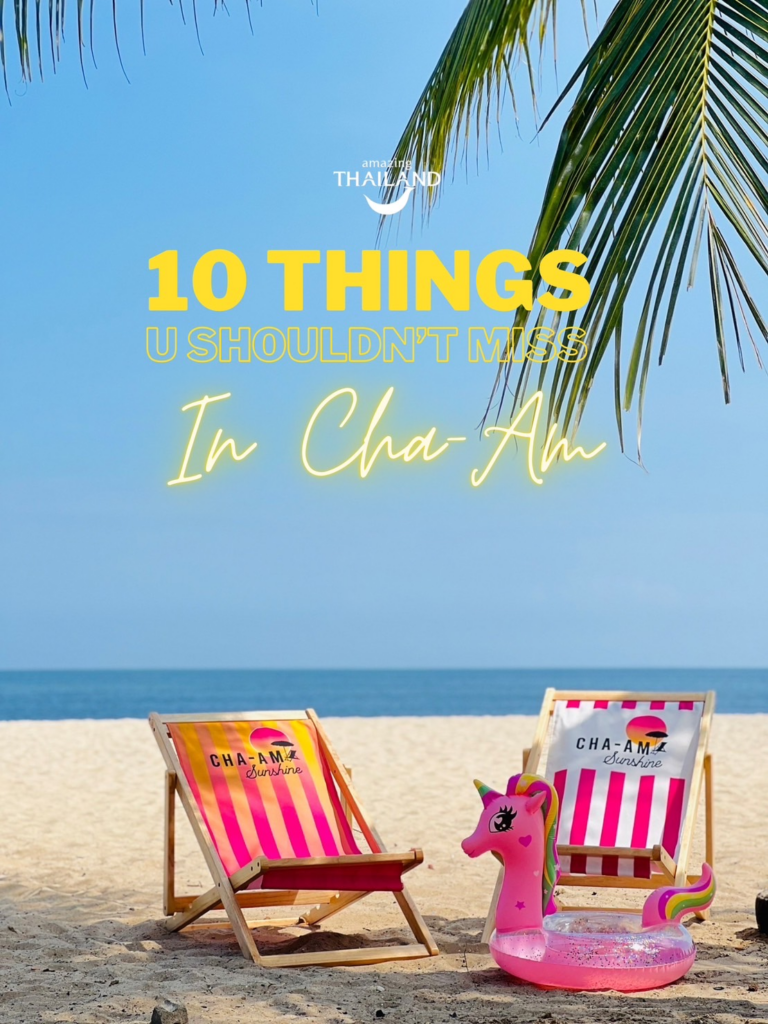 Whether you're seeking culture, entertainment, nature, relaxation, or just good fun, there are plenty of things to do in Cha-Am.
The charming seaside town is a popular destination among Thai and foreign tourists and its close proximity to Hua Hin makes it a great place to visit for a day trip or overnight stay.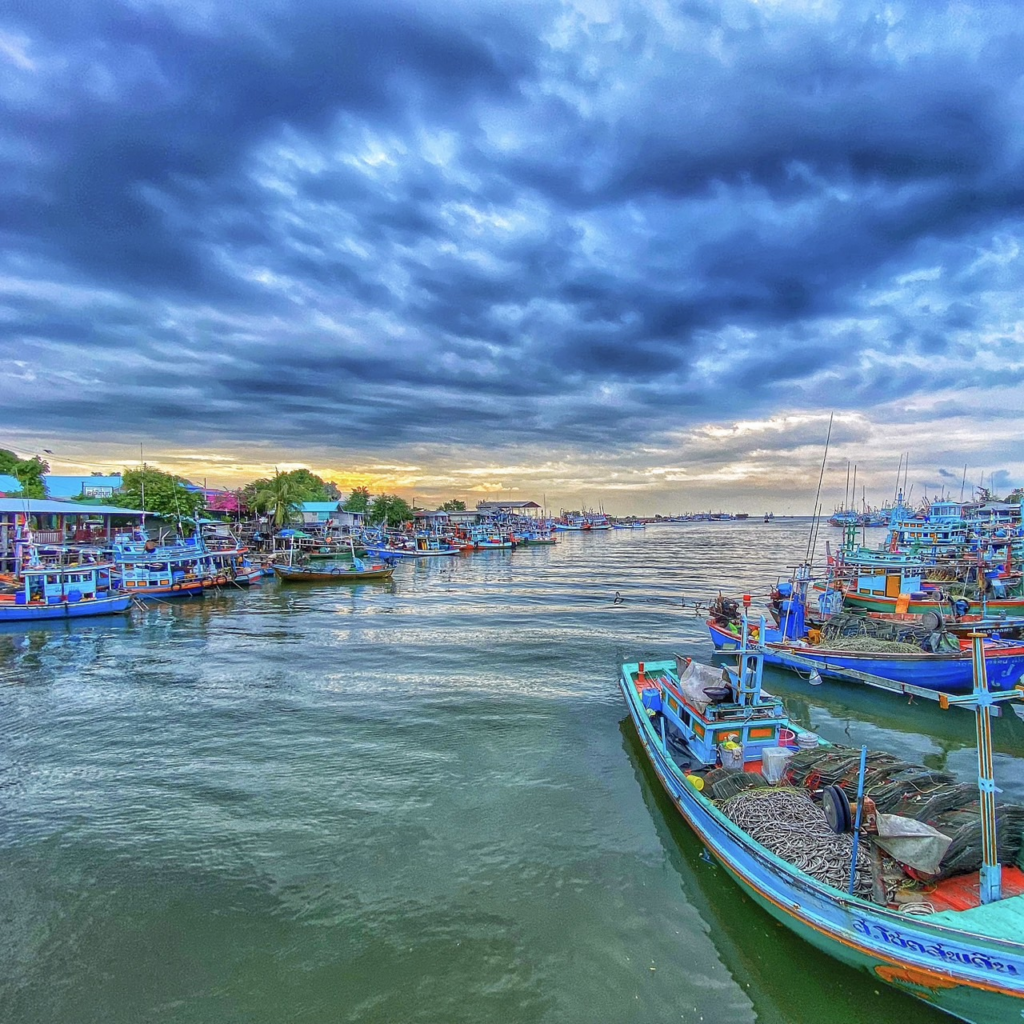 Here are some of the best things to do while visiting Cha-Am:
𝗦𝗲𝗮𝗳𝗼𝗼𝗱: There is no denying that one of the best parts of traveling is being able to try the local cuisine. Cha-Am is famous for its seafood, and there are plenty of local restaurants and street vendors offering fresh, delicious, and affordable seafood dishes.
Better still, go to Pu Chak Bridge and you can purchase freshly caught fish, squid, prawns, and other shellfish from local fishermen to take home and prepare yourself.
Pu Chak Bridge https://goo.gl/maps/En68w5icdbFdrDwZ7
𝗕𝗲𝗮𝗰𝗵 𝗮𝗰𝘁𝗶𝘃𝗶𝘁𝗶𝗲𝘀: Cha-Am's long stretch of sandy beaches, well known for its peaceful ambiance, makes it an ideal spot for sunbathing and taking it easy. But it is not just relaxation that Cha-Am beach has to offer.
Cycling with the family is another enjoyable activity on Cha-Am Beach. You can even hire a tandem or a triplet bicycle, which is capable of carrying three people, to explore the local area. It's a unique experience!
Bicycle (Tandem) @Cha-am beach (Cha-am South Soi 3) Doing a bike rental business since 1985. Contact Khun Kanya 081-818-6596,
𝗘𝗖𝗢 𝗮𝗰𝘁𝗶𝘃𝗶𝘁𝘆: Cha-Am offers a variety of activities for nature lovers such as camping at Cha-Am Forest Park, nature trailing at Khao Nang Phanturat Forest Park, and studying the nature of the mangrove forest at Sirindhorn International Environmental Park.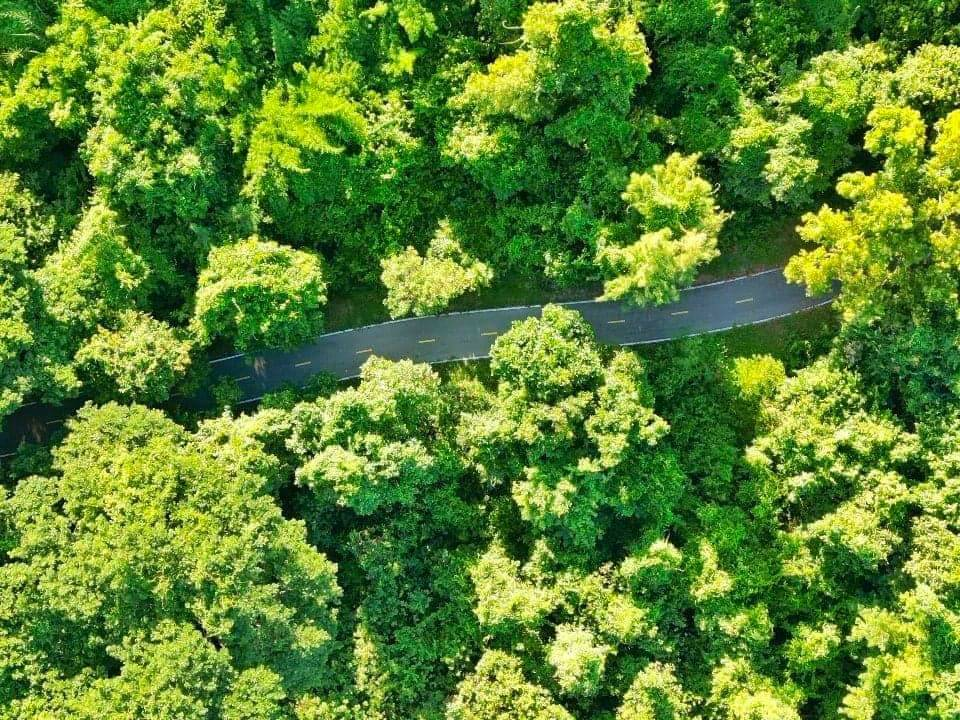 Cha-Am Forest Park https://goo.gl/maps/rgXw94oWsHnyzViE7
Khao Nang Phanthurat Forest Park https://goo.gl/maps/6RnwP9garEyiJdj67
𝗚𝗲𝘁 𝘂𝗽 𝗰𝗹𝗼𝘀𝗲 𝘁𝗼 𝗮𝗻𝗶𝗺𝗮𝗹𝘀: Also located in Cha-Am is the Huai Sai Wildlife Breeding Center. The sanctuary treats injured animals and provides a safe and secure environment for animals to live and breed, with the goal of eventually releasing them back into the wild. Free admission.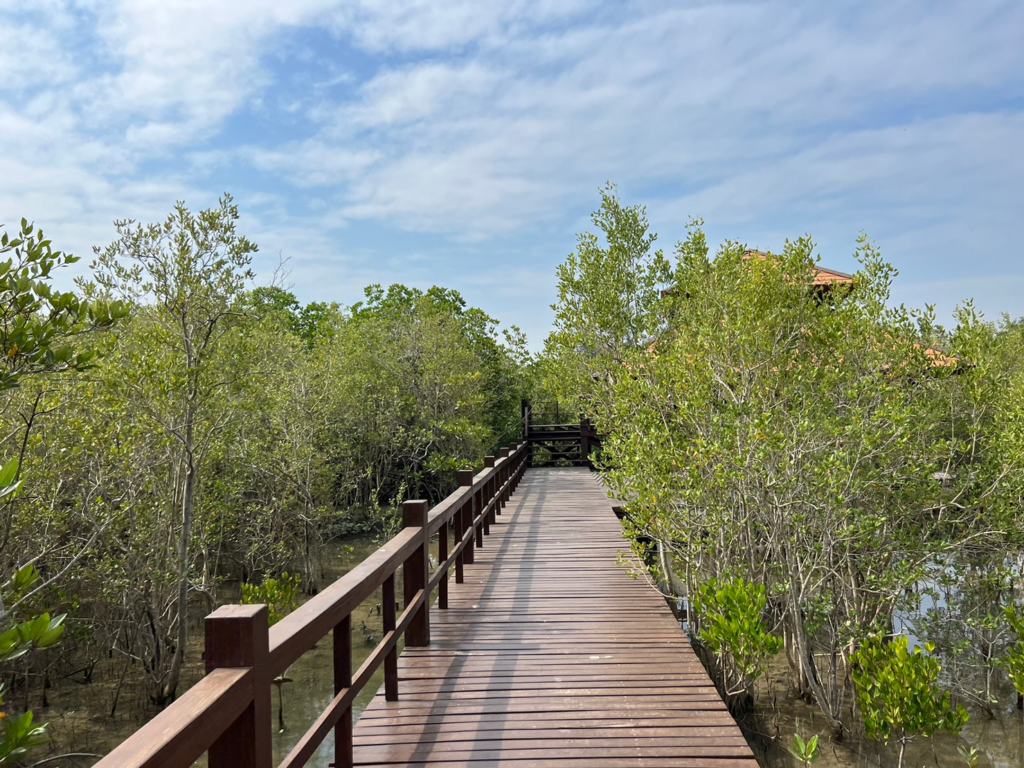 Huai Sai Wildlife Breeding Center: https://goo.gl/maps/7bgFWpZ3rEP3grsZA
𝗕𝗶𝗿𝗱 𝗮𝗻𝗱 𝗯𝗮𝘁 𝘄𝗮𝘁𝗰𝗵𝗶𝗻𝗴: Cha-Am is a great location for bird lovers! The birds can be seen at Khao Nang Phanturat Forest Park and at Thung Takad Phli.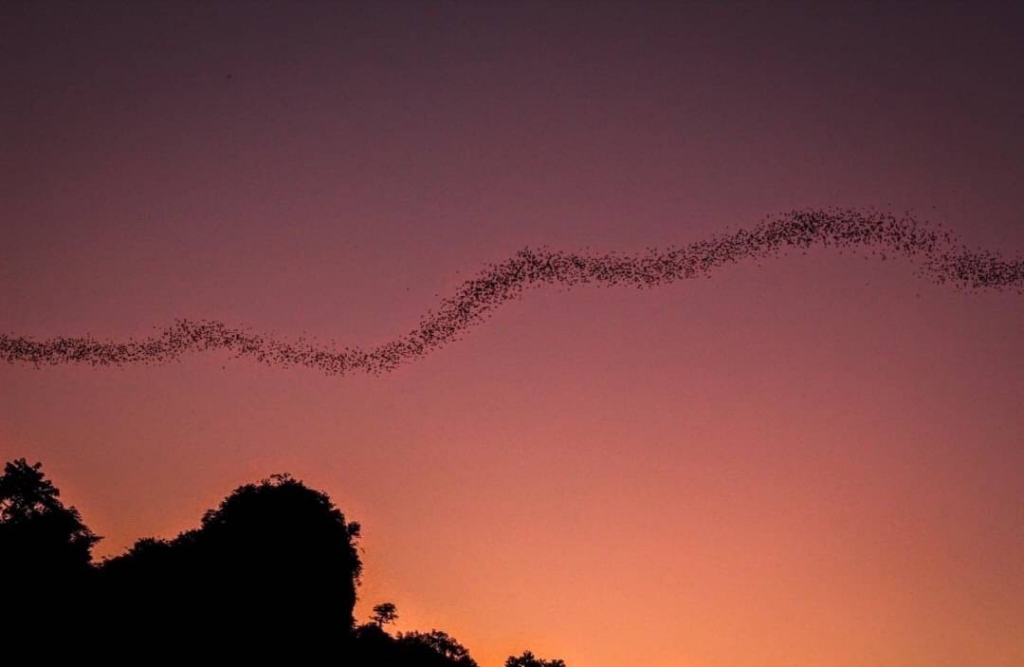 Furthermore, there is the 'Na Yang Bat Cave,' which has a viewing area where tourists can rest, relax and snap photos as the sun sets. As many as two million bats can be seen flying during sunset. The best time to watch the bats is from February until early May.
Thung Takad Phli https://maps.app.goo.gl/MXk2CRnJUqhcWGK49?g_st=il
Na Yang Bat Cave https://goo.gl/maps/vCQezmJLuiMX4gZd7
𝗦𝗽𝗼𝗿𝘁𝘀 𝗮𝗰𝘁𝗶𝘃𝗶𝘁𝗶𝗲𝘀: Cha-Am is also ideal for sports enthusiasts. There are numerous activities available, such as, running, cycling, hiking, parasailing, and Thai boxing.
The area also hosts marathons and running events suitable for people of all abilities, including the Cha Am Bikini Beach run which will be held in March.
http://www.jogandjoy.com/BIKINI-Beach-Run-2023-THA
𝗠𝘂𝘀𝗶𝗰 𝗳𝗲𝘀𝘁𝗶𝘃𝗮𝗹𝘀: Throughout the year, Cha-Am plays host to a number of major music festivals. Some of the most popular annual music festivals held in Cha-Am are the Longlay Music festival and Nang lay Nang music festival, which will next take place in April 2023.
Longlay Music festival: https://www.facebook.com/LonglayFestival/
Nang lay music festival: https://www.facebook.com/NanglayBeachPartyAndMusicFestival/
𝗦𝗼𝘂𝘃𝗲𝗻𝗶𝗿𝘀: Whether you're looking for unique and interesting gifts, or just want to experience the local culture and atmosphere, shopping for souvenirs in Cha-am is a must-do activity.
Be sure to search out famous Thai delights such as delicious Mae Kim Lai, Pun suk farm, and high-quality community products like Sisal handicrafts, which are OTOP products (the government initiative aimed at promoting local handicrafts and products) from Khao Yai Subdistrict.
Huai Sai Royal Development Study Centre: https://goo.gl/maps/2VCbDYEYBToWgeS98
𝗔𝗱𝘃𝗲𝗻𝘁𝘂𝗿𝗲: For thrill-seekers or those with a sense of adventure, Cha-Am has lots to offer such as archery and paintball at Cha-Am ATV Park.
Cha-Am ATV park https://goo.gl/maps/w3euNbrdmCr54XwQ6
𝗥𝗼𝘆𝗮𝗹 𝗣𝗿𝗼𝗷𝗲𝗰𝘁: Sirindhorn International Environmental Park is a must-see destination that combines nature and breathtaking scenery with education and sustainability.
Sirindhorn International Environmental Park: https://goo.gl/maps/VpAc7fFjo2aFDjxW7