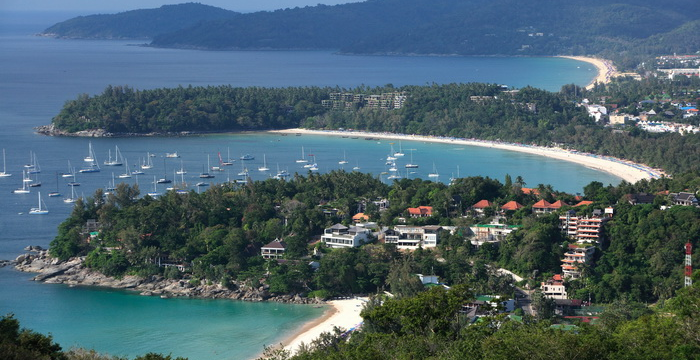 Bjørn Kjelstadli
Nationality: Norway
Occupation: Operator
From his first visit in 2006, Bjørn Kjelstadli has fallen in love with the Land of Smile and he has returned to Thailand more than 60 times in the past 16 years!
Bjørn's affection is not limited only to the country but also to its beautiful residence; he is currently blissfully married to a Thai woman from Nakhon Ratchasima province.
Though they both reside in Oslo, Nakhon Ratchasima is undoubtedly their favored home-away-from-home, serving as a base from which they travel throughout the country.
Between his time working on offshore oil rigs in the North Sea and traveling to Thailand, Bjørn maintains a website called 'Thailandtur.no' where he shares his extensive travel experiences in Thailand. And now, some insights from a genuine expert.

Is there anything in particular that tourists from the Nordic countries ought to bring with them when they visit Thailand?
In my opinion, there is nothing that I can think of that you need to bring from home. You won't have any trouble finding what you need in Thailand.
Are there any aspects of culture that travelers from the Nordic countries should be aware of?
The people of the Nordic countries and those of Thailand have quite different cultural norms and traditions. Everyone who comes to Thailand should, in my opinion, make an effort to be courteous, respect the Buddhist religion, which is the dominant faith in the country, respect elderly people, and respect the monarchy. If you keep smiling, others will keep smiling back at you. That ought to get us off to a good start.
Do you have any advice for people who are going to Thailand for the first time based on the experiences you've had there?
Yes, here are a few things to consider:

1. Do not purchase Thai Baht in your home country; instead, use one of the many automated teller machines that are already available at the airport when you arrive. Additionally, the currency rate may be better.

2. Buy a SIM card at the airport or your destination. It is much cheaper than using your SIM card from home. Calling and Internet packs are very affordable, and there are a lot of different packs from different providers to choose from.

3: If you take a taxi, always be sure to inquire about the fare first, and always use the meter for shorter trips or that take place within a city. When going on longer trips, you should first arrange a price, and then check to see if that amount includes the tolls for the highway or any other fees.
Your suggestions for experiencing Thailand like a true local when you are there.
I like to travel around like a local, by car, motorcycle, bus, or train.

If you are only going to be in Bangkok for a few days, all you have to do to go from Suvarnabhumi Airport to the city center is take the Airport Link. You can reach your location via the BTS, the MRT, or a quick taxi ride.

Train infrastructure is undergoing significant development at the moment and will soon become a good option for tourists wanting to travel throughout Thailand. Traveling by bus is another simple choice, and these days you can even look up the routes and purchase tickets online.
Do you have any suggestions for off-the-beaten-path destinations that are sure to please those looking for a unique travel experience?
Yes, and the following are a few examples: Erawan Museum in Samut Prakan, Khao Yai national park for a few days, Sanctuary of Truth Museum in north Pattaya, or Lonely Beach on Koh Chang in Trad province for some relaxing days.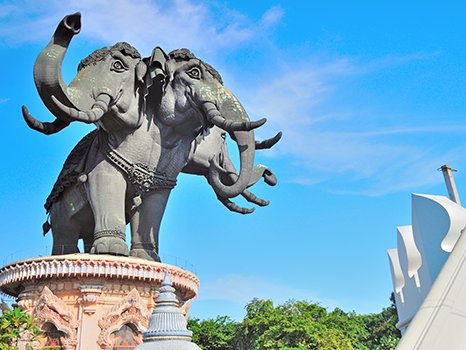 Where would you rank your top three most-loved destinations in Thailand?
For novices, Phuket. You'll find everything you need on this one island, making it an excellent starting point for your relationship with Thailand.

People who don't want to spend their entire holiday lounging at a beach could make the trip to the bustling metropolis of Bangkok.

Nakhon Ratchasima is a flourishing province located in the northeastern corner of Thailand. Experienced travelers should consider visiting this region.
In your opinion, which Thai dish (or dishes) should travelers not leave Thailand without having sampled, and why?
Don't be scared to venture out and taste some local cuisine; the following are some of my personal favorites: Pad Thai, Khao Niao Moo Ping (marinated pork skewers with sticky rice that can be eaten as a snack or as a meal), and Khao Moo Daeng (a Thai Chinese cuisine that contains rice covered with red bbq pork, sometimes crispy pork belly, and smothered in a thick sauce).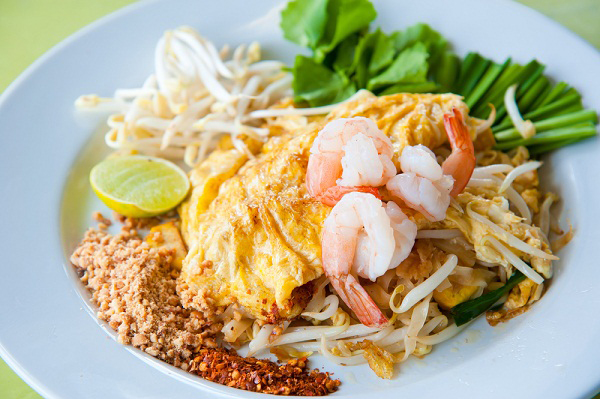 What were some of the most noteworthy or memorable experiences you had while traveling in Thailand?
If I had to choose only three things, I'd say seeing the animals in Khao Yai National Park, spending the afternoon at the Wat Arun Temple in Bangkok, and going to the Ayutthaya Historical Park.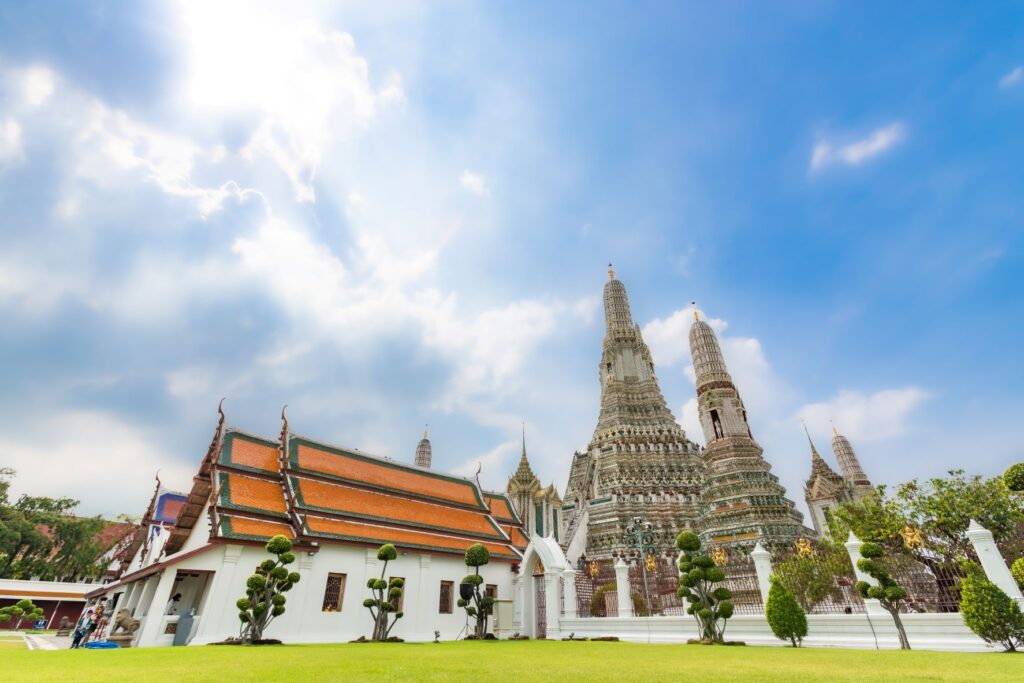 What activities do you advise tourists not to engage in while they are in Thailand?
Due to the excessive traffic and the high number of accidents, you should try to avoid using a bus or driving a car over the New Year's holiday and during Songkran, which is the Thai New Year celebration that takes place every year between the 13th and 15th of April. Remember to remove your shoes before entering a private home or temple, and never rent a motorcycle unless you both possess a current driver's license and significant prior motorcycle riding experience.
Is there a discernible flavor difference between the Thai food served in Norway and that served in Thailand?
Although there isn't much of a noticeable difference in flavor, the food in Thailand is typically more robust. Therefore, when eating in Thailand, you should inform the waiter of your preferred level of spiciness, particularly if you are unable to tolerate foods that are too spicy. That is not an issue in Norway though.
What are some of the most popular keepsakes that tourists can purchase in Thailand?
Handmade bags, snacks, and spices, as well as bamboo-based artifacts, silk, coconut oil, and silk items.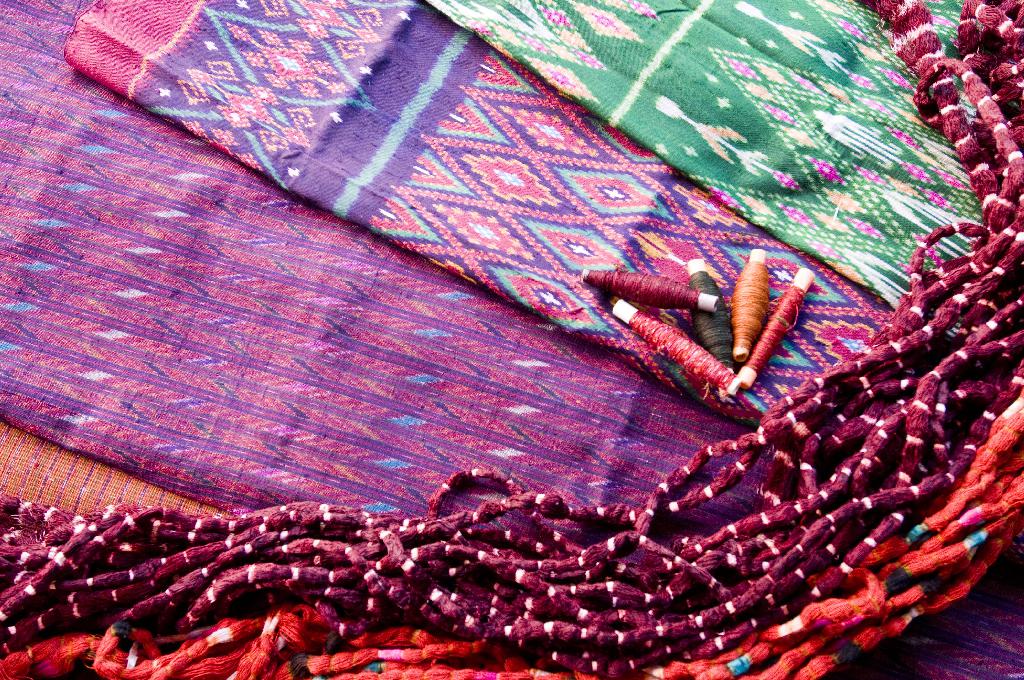 Photo Credit: