World-renowned for its picturesque locations, Thailand is often the chosen destination for filming movies and TV series. Many scenes from movies we all know and love were shot here including The Hangover 2, Bridget Jones: The Edge of Reason, The Railway Man and The Beach. Similarly, producers of Nordic movies and TV series have also picked Thailand as their primary filming location. Their portrayal of the country's natural beauty has attracted streams of tourists from all over the world who were inspired to see Thailand with their own eyes. 
So it is our pleasure to take you back to the memories of 30 grader i februari (30 Degrees in February), Engaํng i Phuket (Once Upon a Time in Phuket), and The Hangover 2, all of which were shot in various unique locations in Thailand. Hopefully, you will have a chance to reconnect to the stories and the characters from these movies and TV shows, and ultimately feel inspired to carve out your own journey and experience the best of Thailand.
Revisit '30 grader i februari ' and 'Engaํng i Phuket ' at Mai Khao Beach – Find Some Sea Turtles and Swim with Elephants in the Ocean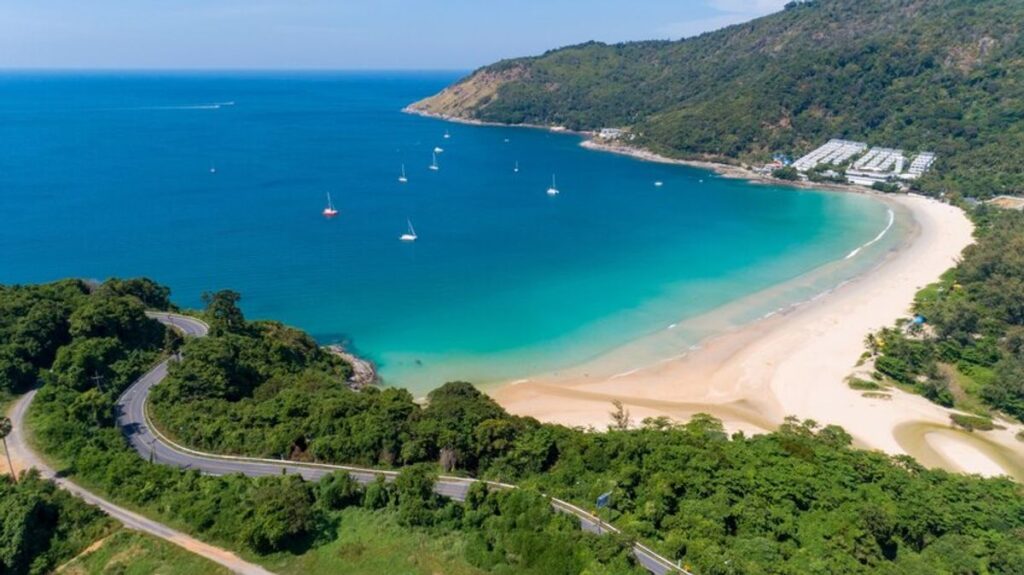 Located in the north of Phuket, Mai Khao Beach is blessed with crystal clear water and white sandy beach. With its location next to Phuket International Airport, tourists often come here to take photos with low-landing airplanes. In addition, it is the only beach in Phuket that is a natural habitat for sea turtles where they come to nest and lay eggs. As a result, conservation tourism plays an important part at Mai Khao Beach where locals strive to create a safe space for the endangered sea turtles.
Highlights at Mai Khao Beach
Relax on the longest beach in Phuket: swim in the ocean, sunbathe, picnic, take photos with low-landing airplanes, and watch the beautiful sunset over the horizon.
Look for sea turtles and sand crabs on the beach. In the month of April, locals usually organize an activity to release baby sea turtles to the Andaman Ocean in order to increase their population and to educate the public about the conservation of sea turtles.
Bury your body in the sand to rebalance your health and heal from sickness, a local practice handed down from generation to generation.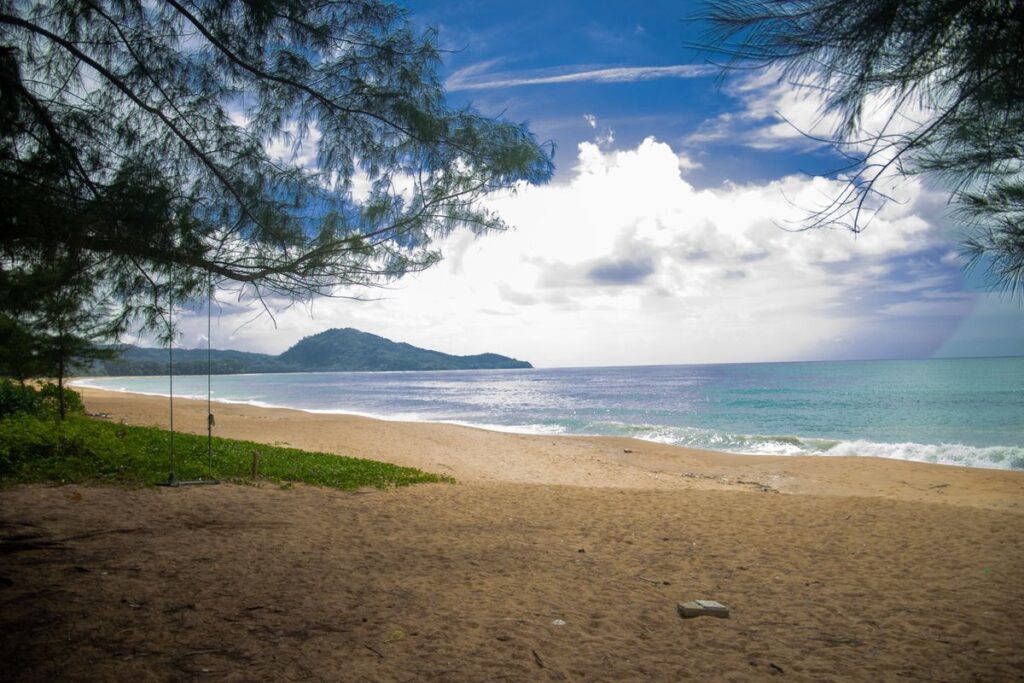 How to Get There and the Best Time to Visit
Fly from Don Mueang Airport in Bangkok to Phuket International Airport. Then drive to Mai Khao Beach, about 15 minutes.
You can visit Mai Khao Beach all year round. However, we recommend you plan your visit in the summertime, from August-April. 
Relax Beach and Tri Trang Beach
Relax Beach and Tri Trang Beach in Phuket are unique and peaceful beaches in stunning tropical surroundings. Tucked away near the famous Patong Beach, Relax and Tri Trang are best for swimming and snorkeling. But the highlight here is certainly swimming with elephants in the ocean.
Highlights at Relax and Tri Trang Beaches
Swim with elephants in the ocean and take photos.
For the sporty type, try jet skiing, parachuting, sailing, and banana boating. Afterward, you can relax with your favorite cocktail at the beach club nearby.
Explore Phuket's beaches such as Patong Beach, Kata Beach, Karon Beach, and Kalim Beach.
Snorkel at Freedom Beach to see beautiful coral reefs and watch the sunset at Promthep Cape.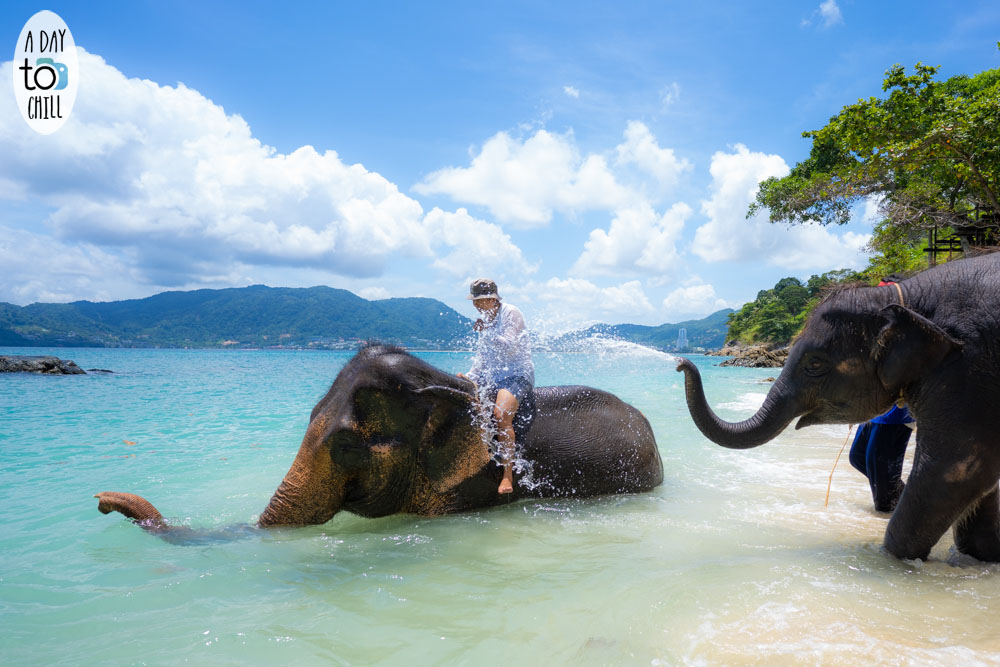 How to Get There and the Best Time to Visit
Fly from Don Mueang Airport in Bangkok to Phuket International Airport. Then drive to Relax Beach and Tri Trang Beach, about 45 minutes. On the way to the beaches, you can visit Phuket Old Town and explore historical buildings with Chino-Portuguese style architecture.
You can visit the beaches all year round. However, we recommend you plan your visit in the summertime, from August-April.
Immerse yourself in Yaowarat Chinatown and Savor World-Class Dining Experiences like Phil, Alan, and Doug from The Hangover2
Located in Bangkok's Samphanthawong District, Yaowarat Road is the center of the oldest and largest Chinese community in Thailand. Its history dates back more than 300 years ago during the early Rattanakosin era. Lively, charming, and rich with traditions and culture, Yaowarat Road is one of the most important trading hubs in Thailand. The streets are strewn with gold shops, traditional Chinese shops, imported food markets, and street food stalls.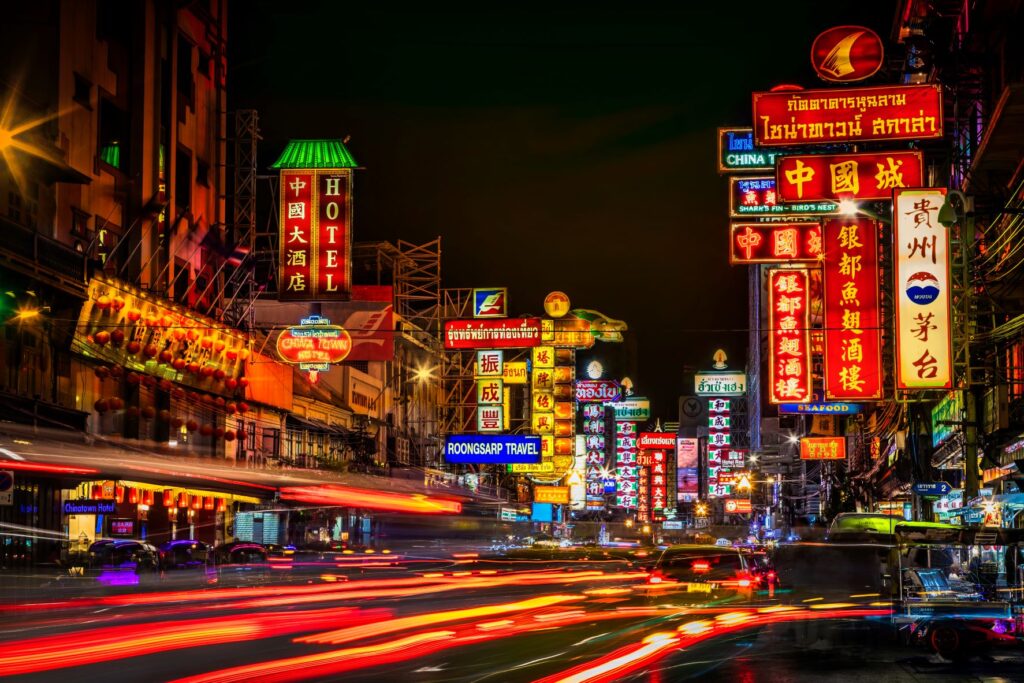 Highlights and must-see places in Yaowarat
See the beautiful Thai-Chinese architecture such as Wat Traimitr Withayaram where you can pay respect to the largest Buddha statue in the world made from pure gold. Another place worth visiting is Wat Mangkorn Kammalawas, a Chinese temple famous for ceremonies that help to mitigate misfortunes.
Sightseeing around the Old Town. See old Chinese communities and their traditional way of life. Start from Odean Circle or the Chinatown Gate, the main symbol of Chinatown. From there, take a look at street arts and sip a cup of coffee next to the Chao Phraya River in Talat Noi, Thanon Song Wat, and Khlong Ong Ang
Shop Thai-style gifts and household items at Sampheng; pick up rare trinkets and collectibles at Saparn Lhek; visit Little India for sarees; and take a sneak peek at Gurdwara Siri Guru Singh Sabha, the largest Sikh temple in Thailand located in Phahurat.
Sample authentic Chinese cuisine in a myriad of street stalls selling seafood and Chinese food along Yaowarat Road.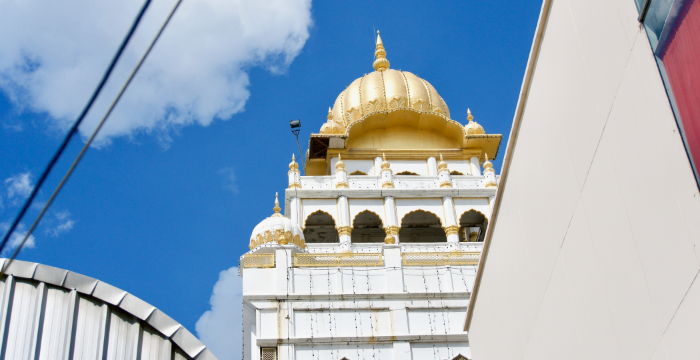 How to Get There and the Best Time to Visit
Take an MRT subway to Wat Mangkon Station. Then walk for approximately 200 meters to Yaowarat.
You can visit Yaowarat every day. Depending on which time of day you plan to visit, you can experience the changing scenery of this bustling old town. If you wish to sample street food, we recommend you visit in the evening from Tuesday to Sunday (many of the shops are closed on Monday). In addition, we highly recommend you visit Yaowarat during the Chinese New Year to experience the colorful season of festivity and celebration. 
Lebua Hotel or Lebua at State Tower, Bang Rak, Bangkok
Lebua at State Tower has been in business for more than 2 decades and is the only hotel in Bangkok that has two restaurants awarded with Michelin stars. Delectable food aside, you will experience mesmerizing, 360-degree views of Bangkok and the Chao Phraya River at night time.
Highlights at Lebua Hotel:
Drink specialty whiskies at Alfresco 64, the "highest open-air whisky bar in the world" located on the 64th floor. In collaboration with Chivas Regal, Alfresco 64 has created a special blend made from 96 exclusive whiskies called Chivas Exclusive Lebua Blend.
Experience world-class dining at Mezzaluna on the 65th floor. Awarded with 2 Michelin stars, this restaurant is helmed by Japanese chef Ryuki Kawasaki whose innovative techniques in French cuisine are captivating and inspiring. Moreover, one of the highlights at Mezzaluna is the premium-quality, melt-in-your-mouth beef from a farm in Japan that supplies its produce exclusively to Lebua Hotel.
We also recommend another mouthwatering meal at the one-Michelin-starred Chef's Table on the 61st floor. Chef Vincent Thierry was the former Chef at Caprice in Hong Kong, a 3-starred restaurant serving superb French cuisine. For those craving Asian-style food, just head over to Breeze on the 51st floor where you can experience authentic Chinese cuisine at its best. Come to dine during the festive season and see beautiful fireworks against the backdrop of Bangkok's night sky.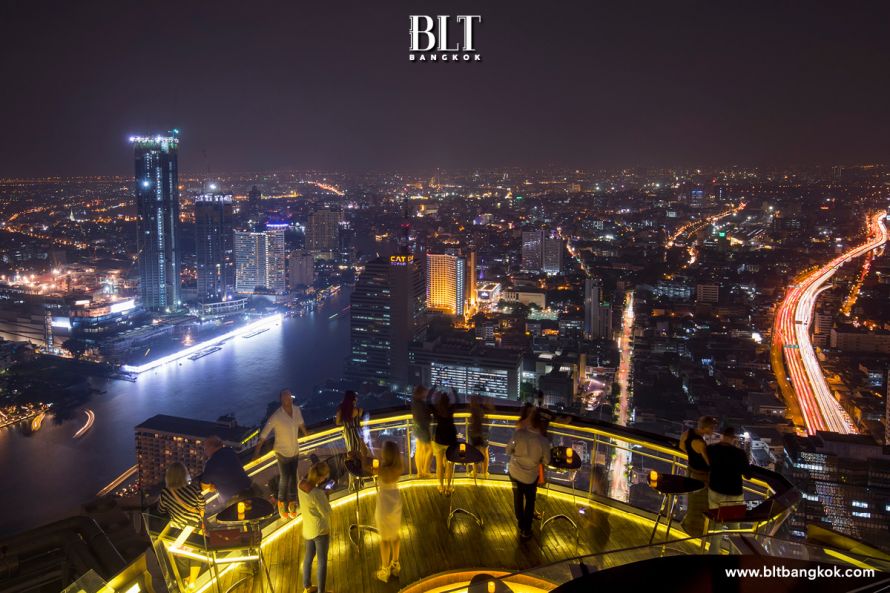 How to Get There and The Best Time to Visit
Take a BTS sky train to Saphan Taksin station. Then walk for approximately 300 meters to Lebua Hotel located at Bang Rak intersection in Bang Rak district. Alternatively, take a taxi to the hotel.
The hotel is open daily. For inquiry and reservation, please contact +66 (0)2-6249555 or email: dome@lebua.com
Photo Credit: