"The first rule of sustainability is to align with natural forces or at least not try to defy them."
Paul Hawken, a well-known environmentalist, claims that living in harmony with nature is the only way to attain sustainability. In a similar way, sustainable tourism, which is becoming more popular around the world, puts a lot of focus on protecting Mother Nature by reducing the problems caused by typical travel habits. Sustainable tourism is fundamentally concerned with the welfare of locals and tries to preserve their culture, ecology, and way of life.
Thailand has been promoting sustainable travel in a variety of ways in accordance with the unique context of each town. This has led to strategies and action plans that have been carefully thought out and include ecotourism, low-carbon tourism, and community-based tourism.
Ban Na Ton Chan in Sukhothai province and a few districts in Loei province are two places that have effectively used these tactics.
Community-Based Tourism at Ban Na Ton Chan, Sukhothai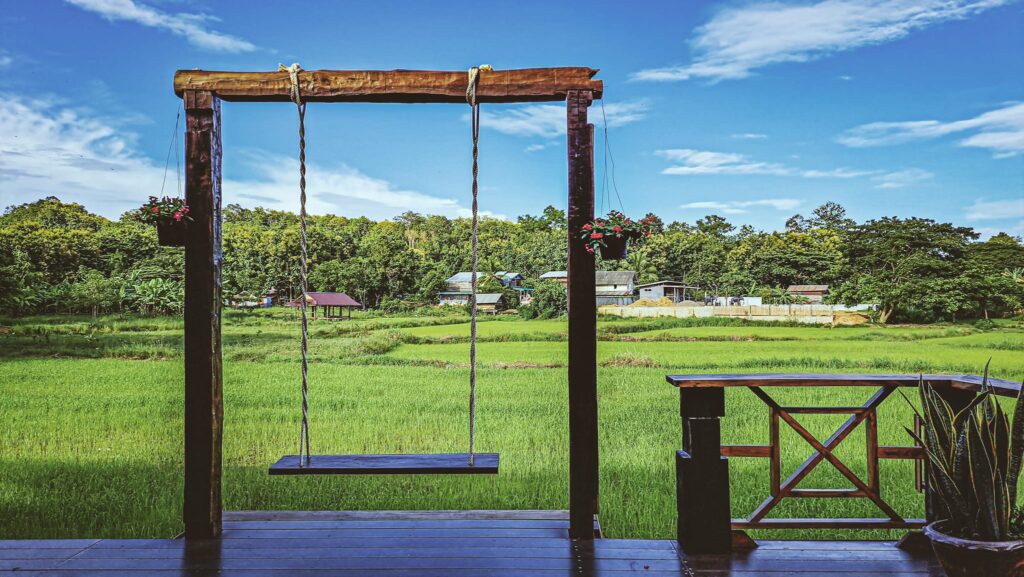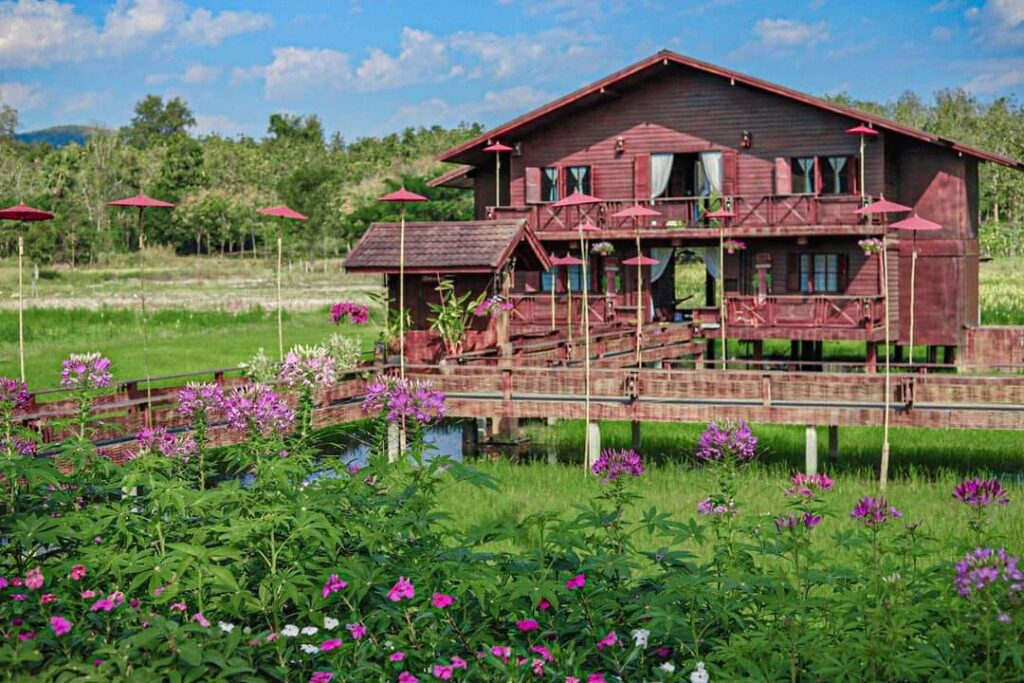 A 200-year-old hamlet in Sukhothai called Ban Na Ton Chan Village is blessed with a vibrant culture and an abundance of natural resources. Over the course of 25 years, the villagers have created a sustainable tourism model by working together to highlight the community's distinctive culture through a variety of traditional jobs. They grow rice and fruit, make Pa Mak Klon fabric, which is colored in a unique way by soaking fabrics in mud to soften the threads, and make and sell wooden furniture in other countries.
The establishment of the Ban Na Ton Chan Homestay Tourist Village is another noteworthy regional initiative. Every villager is involved in running the project, which provides lodgings to visitors while promoting ecotourism in the area. The Pacific Asia Tourism Association gave the village a PATA Gold Medal in the Heritage category in 2012.
Top three things to do at Ban Na Ton Chan
Take a peek at the local life: learn how to weave Pa Mak Klon cloth, try your hand at weaving Lai Song Pee Nong baskets, and sample Khao Pueb, a traditional rice parcel soup.
Nature tour: visit the Sao Song Pan Pee waterfall, make a pit stop at a fruit orchard to sample mouthwatering marian plums, longkongs, and durians, take a stroll through the Huay Ton Hai (a watershed forest) in the late afternoon, and watch the sunset from the viewpoint in the hamlet.
Stargazing at a village homestay: a night spent in a host family's house will allow you to fully immerse yourself in the community and experience daily life there.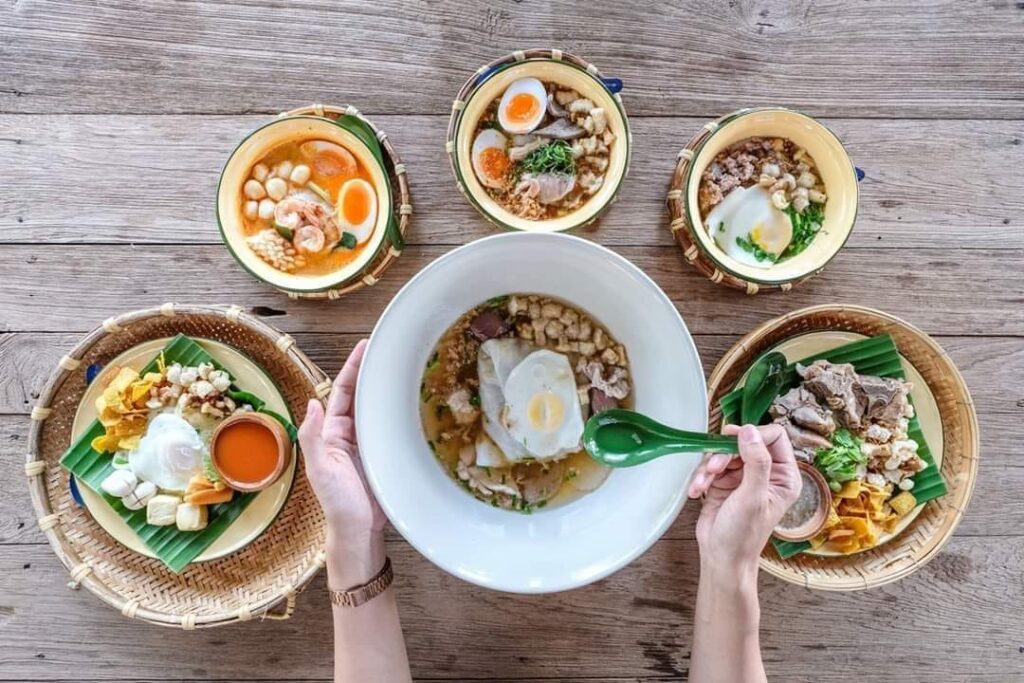 How to get there
Fly from Bangkok to Sukhothai Airport for an hour, then drive from there to Ban Na Ton Chan for about an hour. Si Satchanalai Heritage Park, which is around 28 kilometers from the village, is a stop you can make on the route. Alternatively, you could start your journey in Chiang Mai; the driving time to Ban Na Ton Chan from there is roughly 3 hours and 40 minutes.
The town is open all year long for visitors. The best time to experience a variety of fresh local fruits while getting a taste of local culture is from February to April when fruit production is at its peak. Have a one-of-a-kind experience during your two days and a one-night stay in this special neighborhood.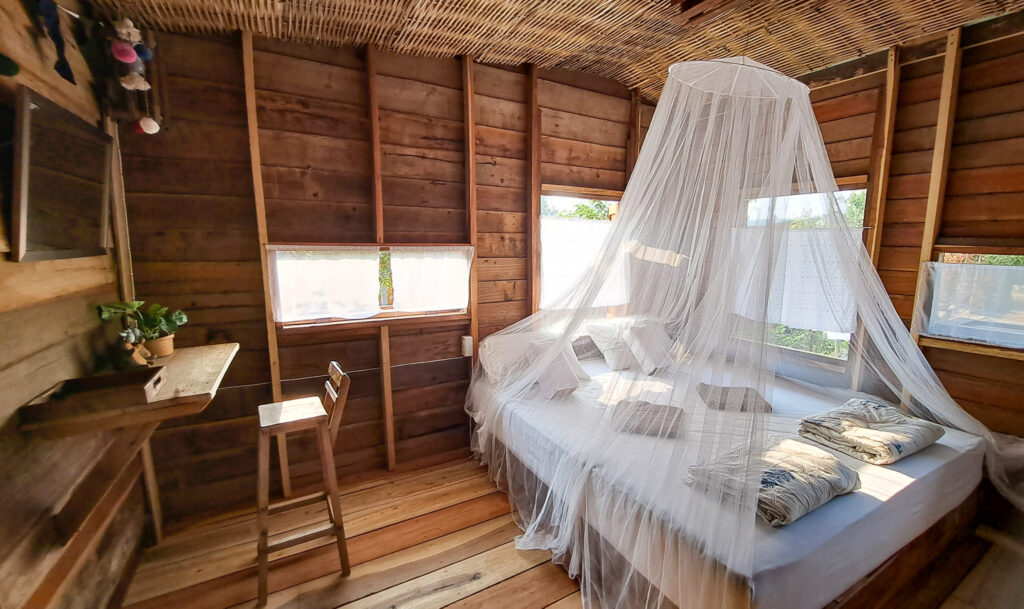 Living Slowly with Minimal Carbon in Loei
Loei province in Thailand is one of the most popular places to visit because it has so many natural and cultural sights. Because of the large number of tourists who visit their town every year and their growing awareness of the effects tourism has on the local population, the people who live there have adopted a more sustainable travel model that encourages low carbon emissions and less energy use. This can be seen in the way they promote bicycles and local transportation, encourage visitors to stay in places that are good for the environment, and educate tourists about preserving the environment and the local culture.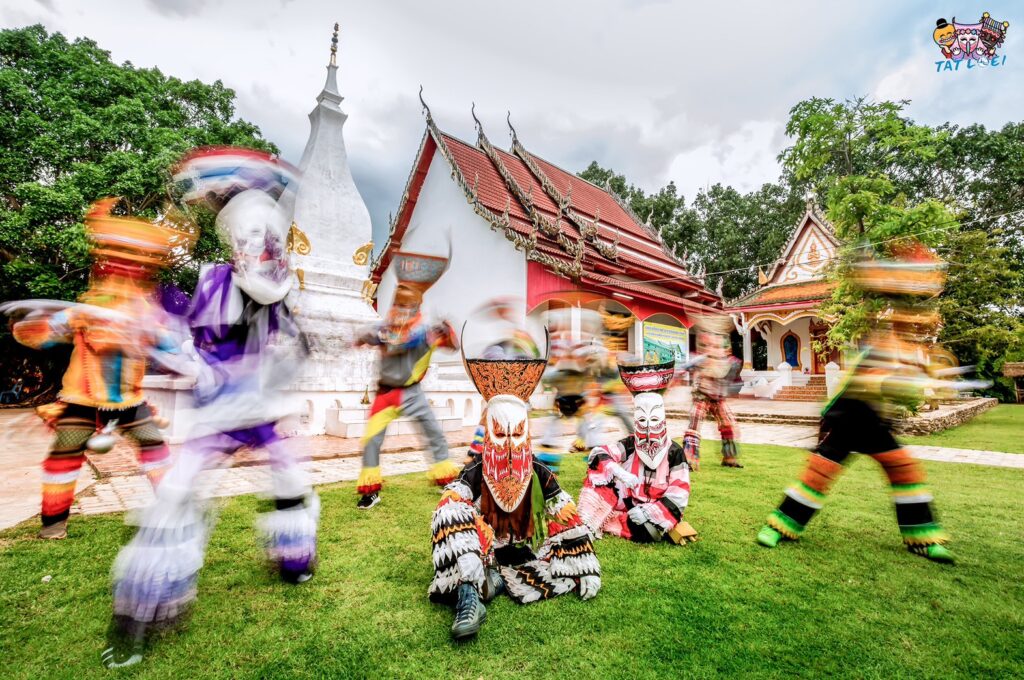 Dan Sai District: bike to the Phi Ta Khon festival in the Dan Sai District, learn how to manufacture Ton Pueng, a Buddhist altar platter normally made of beeswax, and spend the night at Phunacome Resort, a nearby eco-friendly hotel.
Nong Hin District: take a local "E-Tak" tractor from the Nong Hin District to Phu Pa Po, a well-known viewpoint where you can see the majority of the mountains in the Loei province, including the beautiful Phu Hor, which is comparable to Japan's Mount Fuji.
Phu Luang District: learn about the regional rice varieties farmed in Phu Luang District and take a cooking class where you'll create Khao Lam (bamboo-cooked coconut sticky rice) and fry eggs on a biomass burner.
Phu Ruea District: visit Huai Krathing Reservoir in the Phu Ruea District to learn about various strategies for reestablishing the forest ecosystems. Visit Chachanat Forest Resort, a worthwhile eco-friendly place to stay.
Na O District: join a walking tour and take a peek into the lives of the ethnic Tai Lü people.

By following the low-carbon travel plan outlined above, you can cut your carbon footprint from 1,600 kilograms to just 946 kilograms, as opposed to usual travel habits like using your own vehicle, booking a standard hotel room, and cooking with standard cooking gas.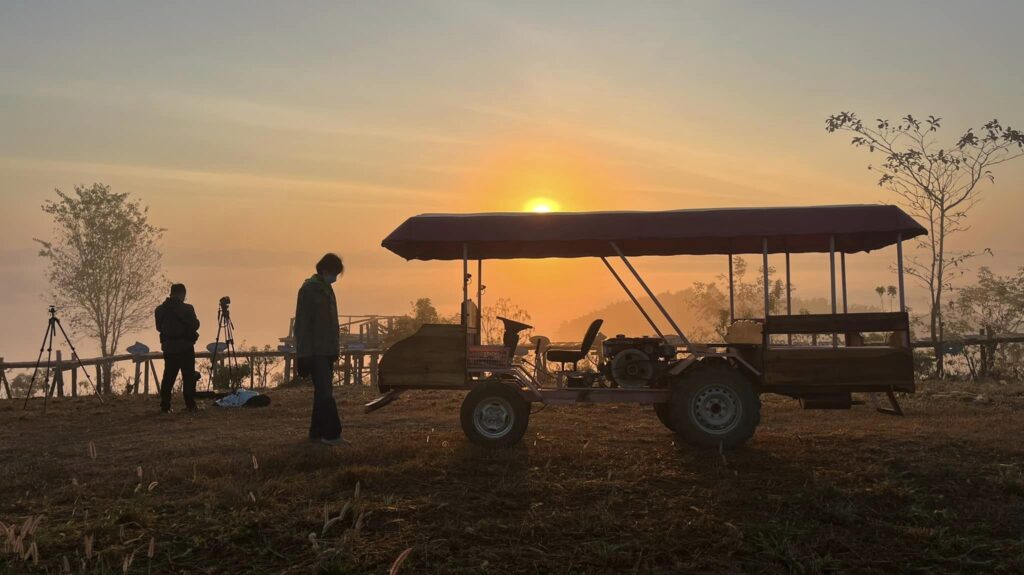 How to get there
Take a one-hour flight from Bangkok to Loei Airport. Then rent a car or hire a local vehicle to explore the local life in different districts. Start at Na O district which is only 30 minutes from the airport. Then make your way to Phu Ruea, Dan Sai, Phu Luang, and Nong Hin respectively. Alternatively, you can drive from Khon Kaen to Loei, which takes about 4 hours.
While Loei is accessible all year round, the Phi Ta Khon festival, which takes place from June to July, is when visitors are most likely to get a complete sense of the native way of life. We advise spending 3 days and 2 nights in Loei.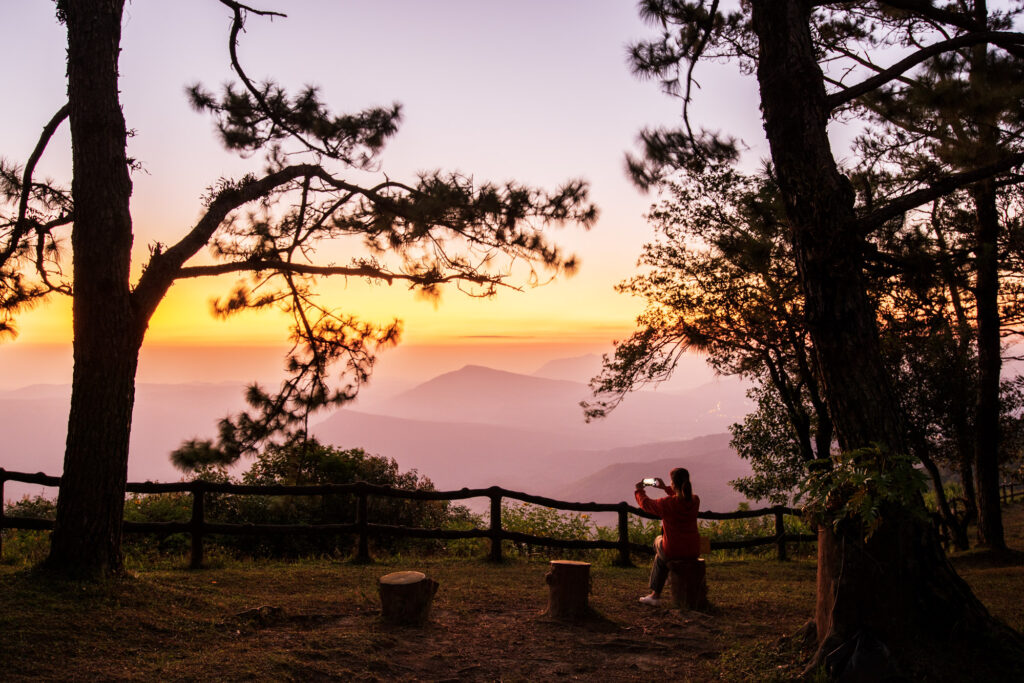 Photo Credit :
Facebook Page : TAT Contact Center
Osotho booklet
Facebook Page : TAT Loei Office
Facebook Page : Ban Natonchan Homestay, Sukhothai