Sustainable tourism is the new buzzword, and Thailand is without a doubt one of the best places to visit if you want to travel in a green way. In 2022, three unique places in Thailand—Koh Mak, Huay Pu Keng Village, and Sapya Tourism Community Enterprise—were named to the Green Destinations Foundation's Top 100 Destination Sustainability Stories 2022. The selection metric was based on three major factors: 1.) Examples of good practices 2.) Administration 3.) Reset and restore
Many nature travelers consider the island of Koh Mak in Trat Province and Huay Pu Keng Village in Mae Hong Son Province to be dream destinations, while Sapya Tourism Community Enterprise in Chai Nat Province is the third destination, a newcomer in sustainable tourism that has gained popularity among Thai travelers.
Let's take a closer look at why Koh Mak and Huay Pu Keng Village are among the hottest destinations for eco-conscious travelers:
Discover Koh Mak's tropical wonders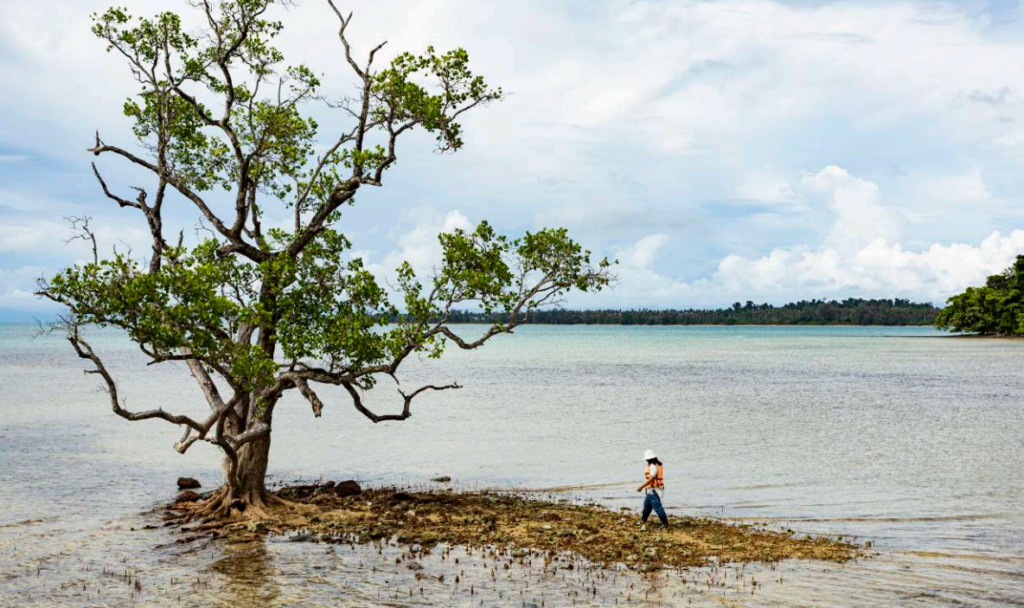 Koh Mak is the fourth-largest island in Thailand. It is between Koh Chang and Koh Kood, which are both bigger islands. Its beautiful bays, both large and small, have crystal blue water and white sandy beaches lined with coconut trees for miles. Koh Mak is attractive not only because of its natural beauty but also because of how simple life is there and how much the locals care about the environment. For many years, the people of Koh Mak have worked tirelessly to transform the island's tourism industry into a sustainable one to protect the island's natural resources both on land and at sea.
Several communities on the island have banded together to make Koh Mak a green tourist destination, pledging to reduce greenhouse gas emissions from tourism or daily activities within their own communities. As a result, Koh Mak has been designated as Thailand's first low-carbon destination.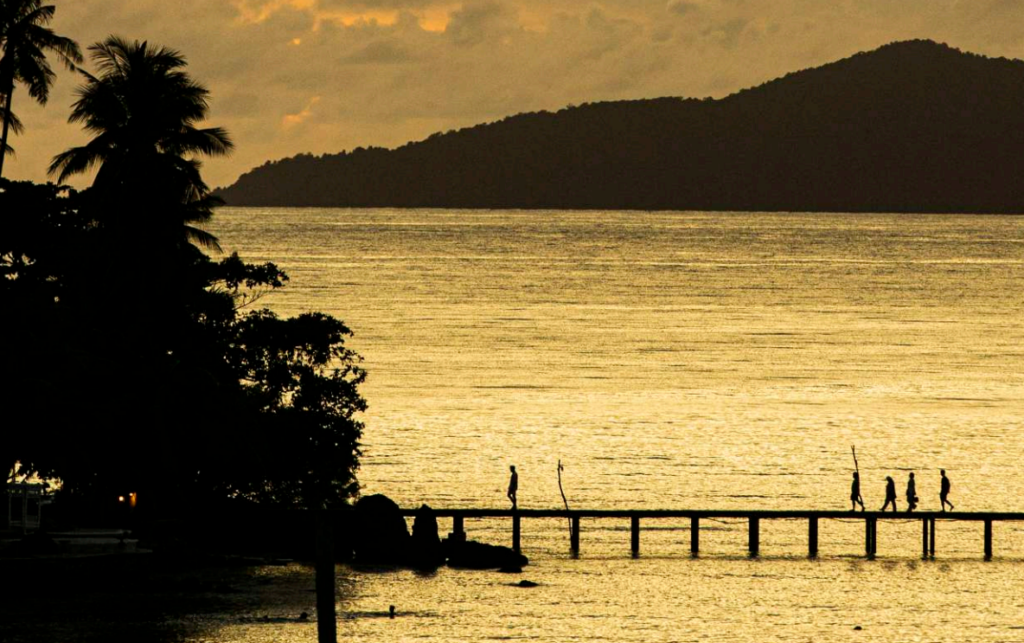 Koh Mak Low-Carbon Activity Examples
Reducing carbon emissions from imported goods by relying as much as possible on locally grown vegetables, fruits, and seafood.
Creating the "Koh Mak Low Carbon Calculator," an online tool that tracks the carbon footprints of all activities on the island.
Using technologies to improve natural carbon sequestration in the ocean, such as seagrass, which is one of the most efficient natural carbon sinks.
Using renewable energy, such as solar panels, to power the island's resorts and tourist attractions.
Promoting low-carbon transportation options around the island.
Creating an island-wide waste management system.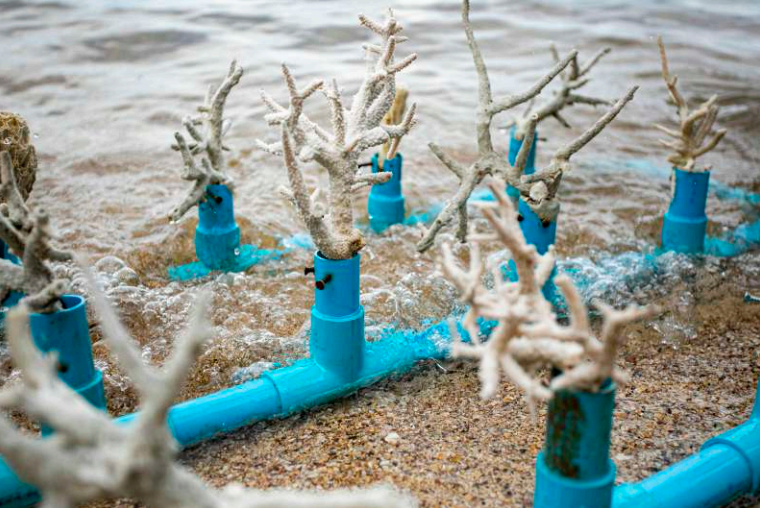 The Top 5 Things to Do in Koh Mak
Snorkeling on the islands of Koh Rang, Koh Yak Yai, and Koh Yak Lek.
Sunbathing on Ao Pai, Ao Ta Nid, and Ao Prong's beautiful beaches.
Visiting fruit orchards and rubber plantations in the area.
Taking a speedboat to the secluded islands of Koh Kham and Koh Kradad.
Enjoying delectable local seafood, especially dishes made with mantis shrimp.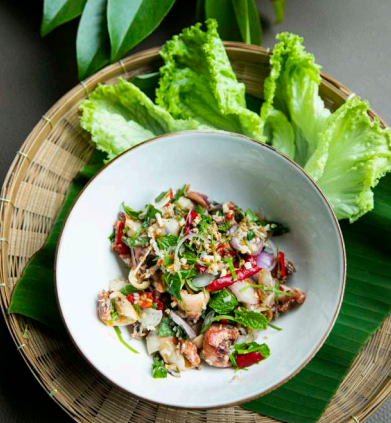 How to get there
Take a one-hour flight from Bangkok Suvarnaphumi Airport to Trat Airport. Drive or take a taxi from Trat Airport to Laem Ngop Pier in Trat's Laem Ngop District. Take a speedboat to Koh Mak from there. The boat ride lasts approximately 45 minutes. Taxis, motorcycles, and bicycles are the most efficient modes of transportation once you arrive on the island.
The best time to visit is from November to April. Stay on the island for three days and two nights to fully appreciate Koh Mak.
An In-Depth Look at Ethnicity and Culture at Baan Huay Pu Keng
The Karen people have lived in the village of Baan Huay Pu Keng in Mae Hong Son Province for many decades. Within the village, there are five Karen subgroups: Long Neck Karen, Kayaw Karen, Red Karen, Sgaw Karen, and Tai Yai (Chan people), all of which form a community of over 300 people from 56 households. The villagers have maintained their common way of life, which is based on simplicity and warm hospitality. Their focus on community-based tourism helps build a strong culture that cares about protecting the environment and keeping local traditions alive. This allows them to maintain their traditional lifestyles while welcoming endless streams of visitors. Furthermore, they strive to learn and improve their craftsmanship. Their ongoing commitment to this area helps to create a one-of-a-kind experience for tourists while also contributing to the local economy.
Meeting the Keren at Baan Huay Pu Keng
The villagers support themselves through rotational agriculture and various traditional arts and crafts.
Although Christianity is the dominant religion, there are still beliefs and practices in animism, spirit worship, and ancestor worship. Examples include the practice of praying to local spirits and the worship of Ton Tee, a sacred pillar that provides spiritual comfort to the community.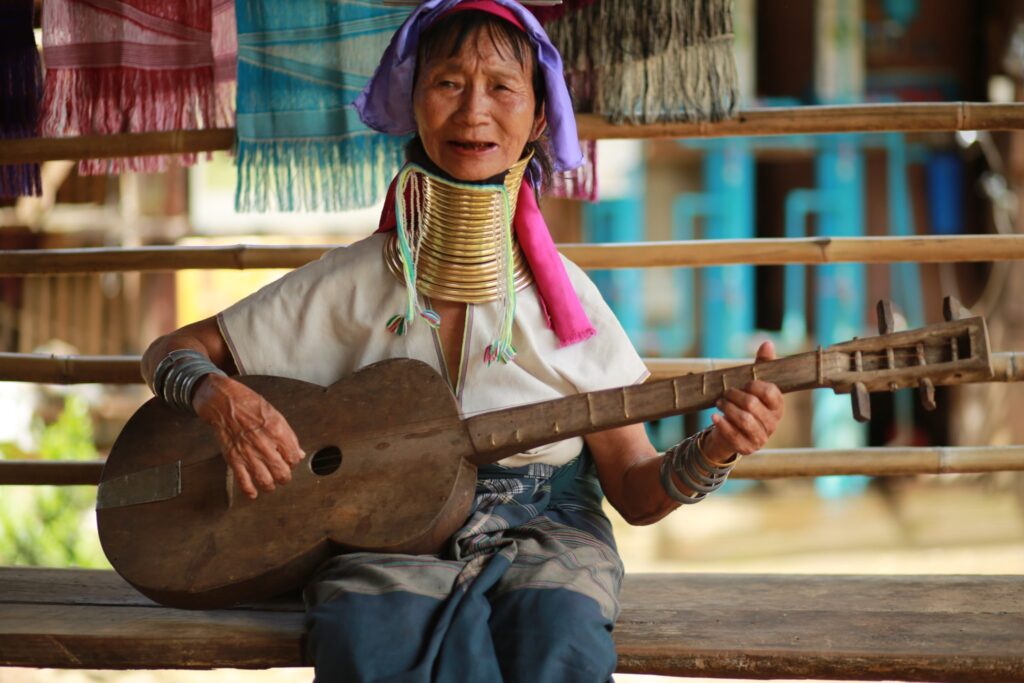 Top 3 Things to Do in Baan Huay Pu Keng
Learning various Karen traditional crafts such as weaving baskets, carving wooden dolls, making brass bracelets, and creating traditional musical instruments on a backstrap loom.
Trekking the Pa Tong Tueng nature trail, a perennial forest that helps reduce forest fires.
Walking around the village. Discover traditional costumes and architecture, as well as Ton Tee, the sacred pillar in the village's communal courtyard.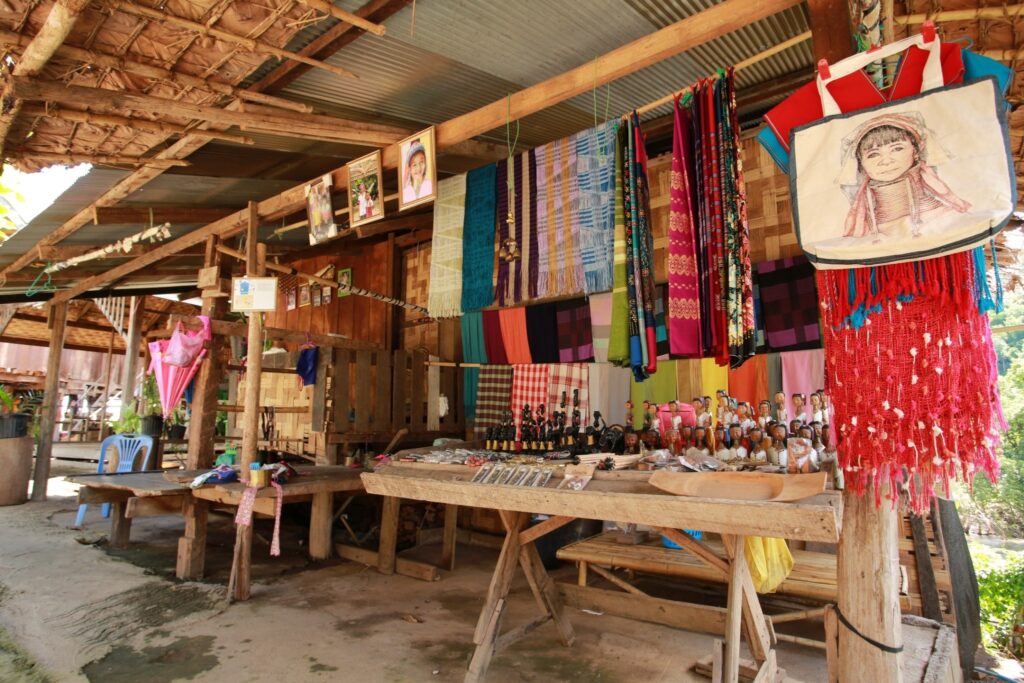 How to get there
Travel by plane from Bangkok to Mae Hong Son. Travel about eight kilometers to Pha Bong in Mae Hong Son's Muang District, where you board a boat at the Baan Huay Dua pier. The boat takes you on a six-kilometer journey down the Pai River, eventually arriving at Baan Huay Pu Keng. Alternatively, you can drive from Mae Hong Son's Muang District and take a boat across the river to the village. Baan Huay Pu Keng is open to visitors on a daily basis.
If driving from Chiang Mai, take a scenic route with stunning mountain views. The journey takes approximately five hours before arriving at Baan Huay Pu Keng.
You can visit Baan Huay Pu Keng all year, but the cooler months of November and December are likely to be the most pleasant. Stay at the village for one night and two days to get a sense of Karen's way of life.
Photo Credit:
Dasta Magazine issue 29/2022
Facebook Page : The Community Archive Ban Huai Pu Kaeng