"When life gets difficult, let's go and experience Mother Nature's healing power."
That piece of advice has withstood the test of time.
But, if we are going to take advantage of nature's curative properties, we should also make an effort to return the natural world to its former glory. Green tourism is a way to reduce the negative effects of tourism on the environment.
Thai tourism has recently committed to a green movement that covers not only modes of transportation, restaurants, and lodgings but also the activities that visitors will engage in while on vacation. Without a doubt, with the help of tourists and residents, we can rejuvenate and preserve our magnificent planet for many years to come.
Here are some green tourism initiatives that visitors can participate in while on vacation at Thailand's top destinations:
A Coastal Retreat in an Eco-Friendly Hotel in Khao Lak, Phang-nga Province
The province of Phang-nga on the Andaman coast is a tropical paradise, with an emerald-green ocean, clean sandy beaches, and majestic mountains—the ideal place to relax and unwind. Many hotels in the province have been certified as eco-friendly by 2022, including The Sands Khao Lak by Katathani, La Flora Khao Lak, and La Vela Khao Lak.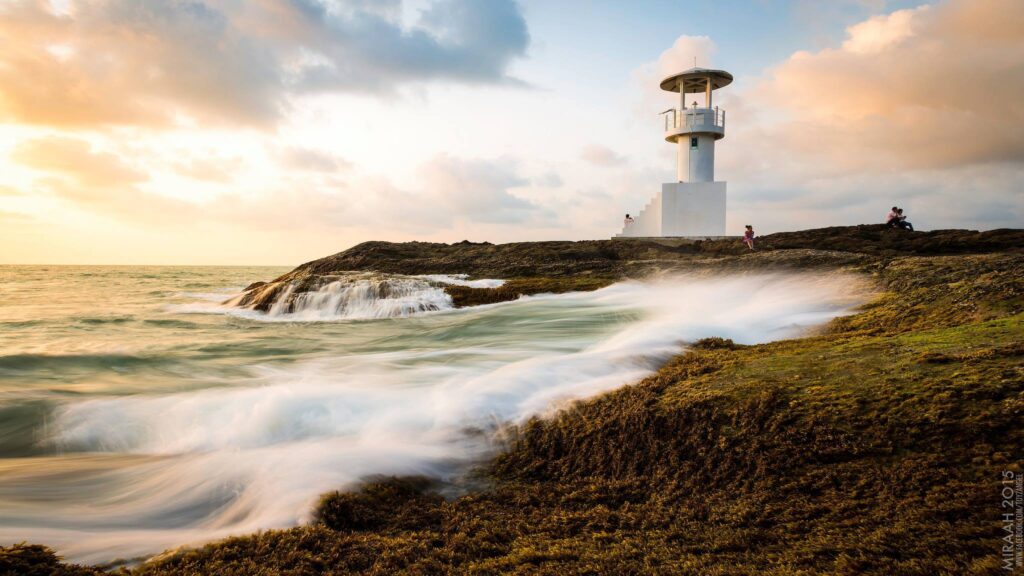 Green Activities in Khao Lak at La Flora
The hotel was built with environmental consciousness in mind, with features like low-flow plumbing and solar panels to cut down on utility costs and a focus on giving back to the community. Activities for guests also reflect the hotel's focus on environmental protection:
Snorkel, surf ,and kayak within the hotel's vicinity, which helps to reduce carbon footprints.
Participate in a Thai cooking lesson where the ingredients are sourced from nearby farms or grown organically in the hotel's garden.
Take Muay Thai lessons and indulge in a Thai-style herbal spa.
Engage in environmental activities such as growing plants and collecting trash from the beach.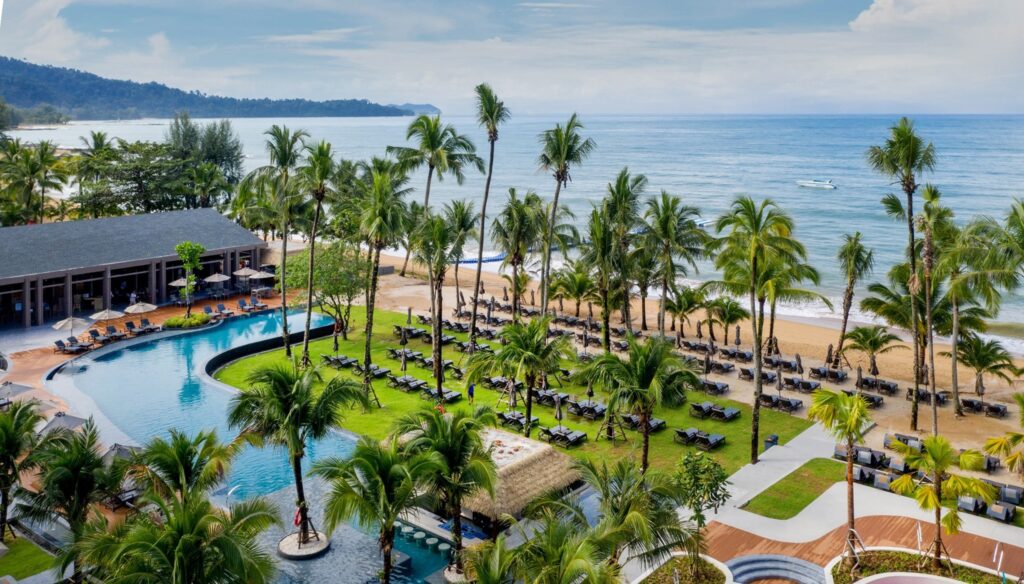 Best Time to Visit and How to Get There
Take a one-hour flight from Bangkok to Phuket International Airport. Then drive or hire a taxi to Khao Lak, 60 kilometers away. On the way there, you can stop by famous tourist attractions such as Nang Thong Beach or the Black Beach and Khao Lak's Lighthouse.
The best time to visit Khao Lak is in the summer, from April to August, to avoid the monsoons. We recommend staying there for three days and two nights to fully relax and recharge.
Experience Khung Bang Krachao, the City's Jungle Paradise
Dubbed Bangkok's Green Lung, Khung Bang Krachao is an urban green space on the bank of the Chao Phraya River in Samut Prakan province. Spanning an area of more than 2,200 acres, it is one of the main contributors to Bangkok's clean air and helps retain the biodiversity in the surrounding areas. Given all of these criteria, it's no surprise that Khung Bang Krachao was awarded "the best urban oasis in Asia" by Time Magazine.
Green Activities in Bang Krachao
Ride a bike around the neighborhood and visit the farmer's markets and local orchards to enjoy organic produce.
Visit Suan Paket Nom Klao, Thailand's first urban forest reserve. Another place worth visiting is Srinakorn Khuaenkhan Park where you can enjoy bird watching and learn about the differences between freshwater, marine water, and brackish water, all of which form a unique ecosystem in Bang Krachao.
Learn how to dye fabrics using mango leaves.
Take a boat down the Khlong Phae canal to see local life and travel through tunnels made of nipa palms.
Explore Bang Kachao through a walking tour and join Greenpeace Thailand in activities aimed to reduce plastic waste as part of #BreakFreeFromPlastic, a global movement to "reduce single-use plastics and push for lasting solutions to the plastic pollution crisis."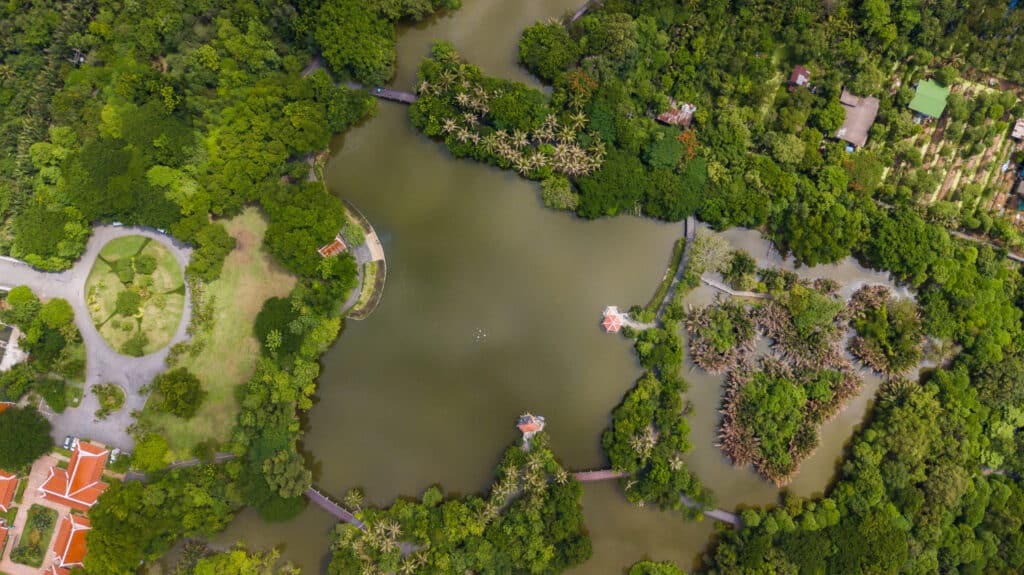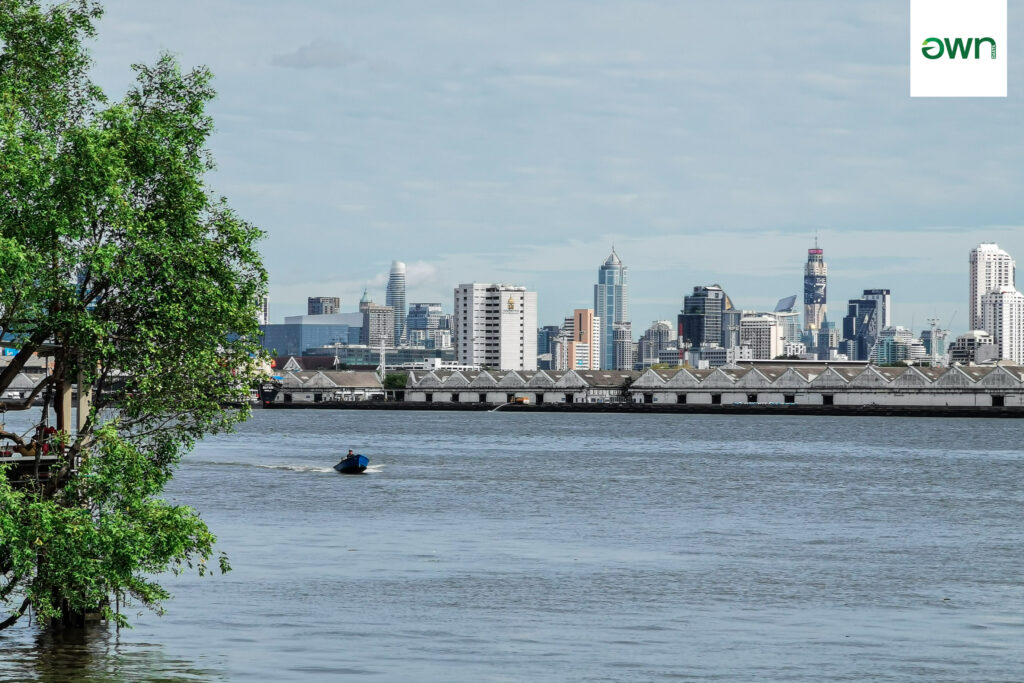 Best Time to Visit and How to Get There
From Bangkok, take a BTS sky train to Bang Na station, then hop on a taxi or a motorcycle taxi to Wat Bang Na Nok pier. Take a ferry across the river to Khung Bang Kachao. Alternatively, you can drive straight from Bangkok to Khung Bang Kachao.
Khung Bang Kachao is accessible all year long. Yet, the window of opportunity for sampling native mangoes is from January through April. If you just have one day to spare, take two days and one night to unwind there.
You too Can Contribute to Thailand's Green Tourism
Getting Ready for the Trip
Travel light: pack only what you need to take with you to save energy on transportation.
Bring enough clothes: minimize the use of hotel laundry service which often wastes a lot of water and electricity, especially in certain places where each laundry load is done per guest.
Plan your means of transport: use public vehicles whenever possible. In addition, traveling solo instead of traveling in groups can also reduce energy consumption.
While on the Road
Choosing to walk or bike once arriving at your destinations lessens your carbon footprints while increasing your chance to see and engage with the people.
Staying at green hotels to support sustainable tourism. Also, hang the sign "Do not disturb" at the front door and ask for a cleaning service only when necessary to help cut down energy use.
Eating food prepared from locally sourced ingredients can assist in lowering transportation-related carbon emissions.
Being conscious of your consumption. Recycle your waste and save resources by using only what you need.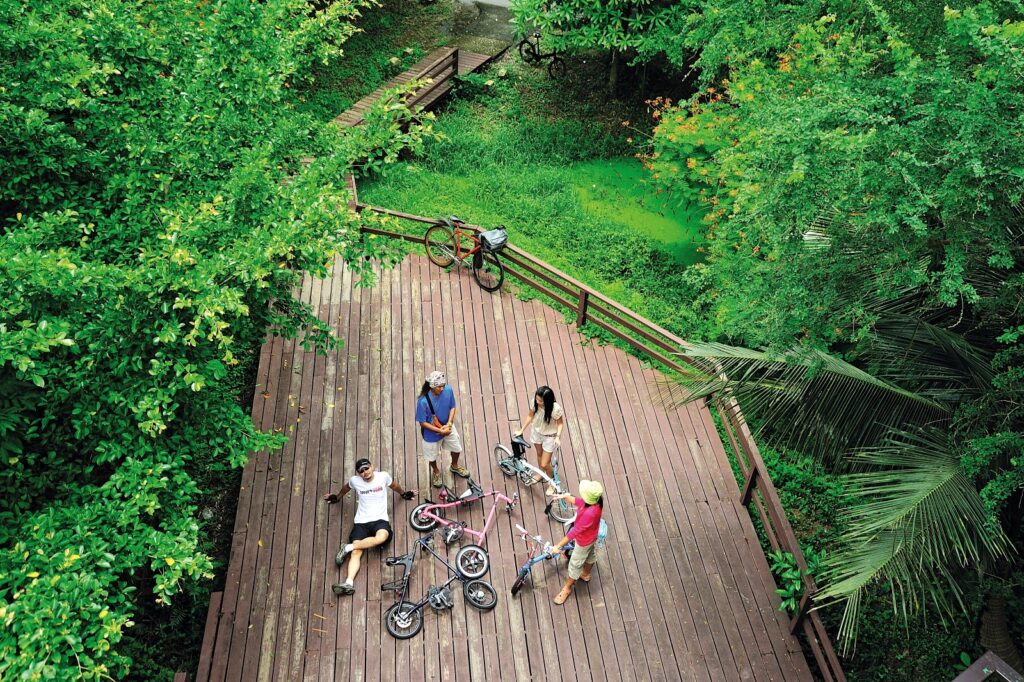 Photo Credit:
Facebook Page : Miraah Tejavanija