Kanchanaburi (also referred to River Kwai) is another golf destination in Thailand. It has some beautiful and most challenging golf courses. The area is rarely visited by golfers and hardly included in Thailand golf packages.
They are off the beaten track and you can enjoy Thailand's beautiful countryside and visit famous sites like Bridge on the River Kwai and the famous Death Railway. Why not walk to local markets, restaurants and local bars. Visiting waterfalls, caves, local villages and historical sites provide plenty of touring options during a Kanchanaburi golf holiday.
You can easily combine playing golf in Kanchanaburi and Hua Hin which is one of the famous golf destinations in Thailand or the combination Bangkok – Kanchanaburi. This will give you a unique golf experience since the landscape is totally different. While Bangkok offers a metropolitan holiday feeling and Hua Hin gives you a beach touch, Kanchanaburi offers a rugged jungle feel.
Read our tips about Kanchanaburi or River Kwai holiday.
Kanchanaburi or River Kwai area is known for its rugged natural beauty where mountains and river valleys have inspired development of golf courses.
Recommended golf courses around Kanchanaburi
Grand Prix Golf Club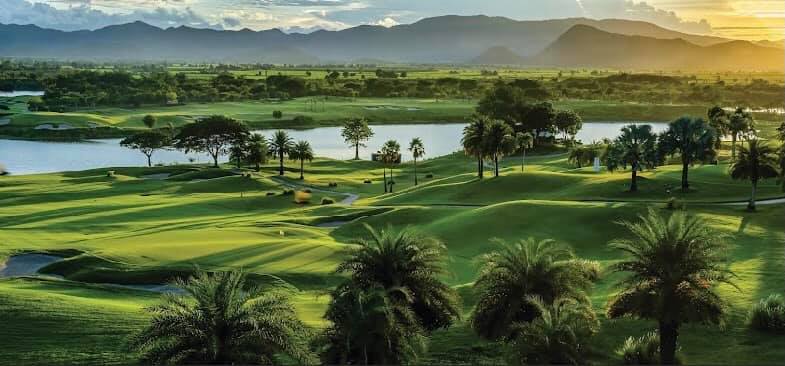 Grand Prix is a well-conditioned golf course. A vast open space with panoramic views of Burmese mountain ranges. It offers both a relaxing and challenging approach to the greens.
Dragon Hills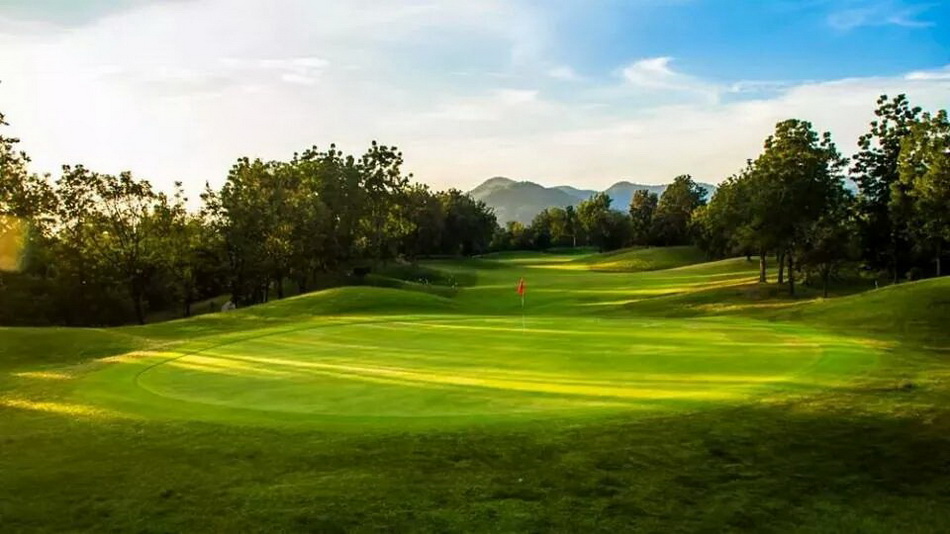 Here is where local golfers are looking for to get away from Bangkok. The course setting is in the middle of jungle,  valleys and hills. The scenic background makes for pleasurable rounds.
Evergreen Hills Golf Club & Resort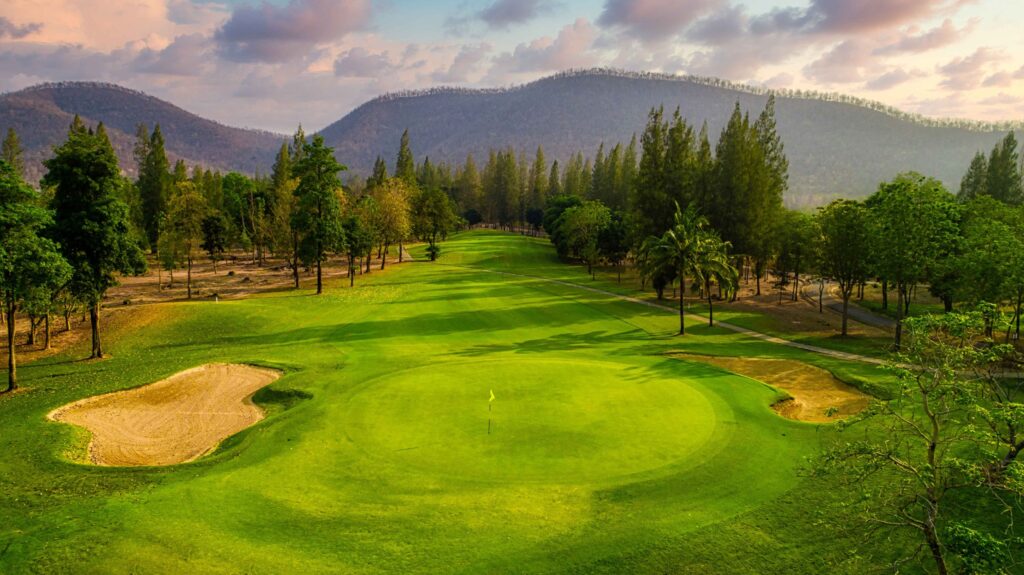 Located in a heavily wooded highland valley of Kanchanaburi near Burmese border. The climate is mild and offers generally pleasant and cooler temperatures compared to other areas in Thailand. This golf course is popular among the Thais, locals and expatriates.
www.evergreenhillsgolfclub.com
Mission Hills Golf Club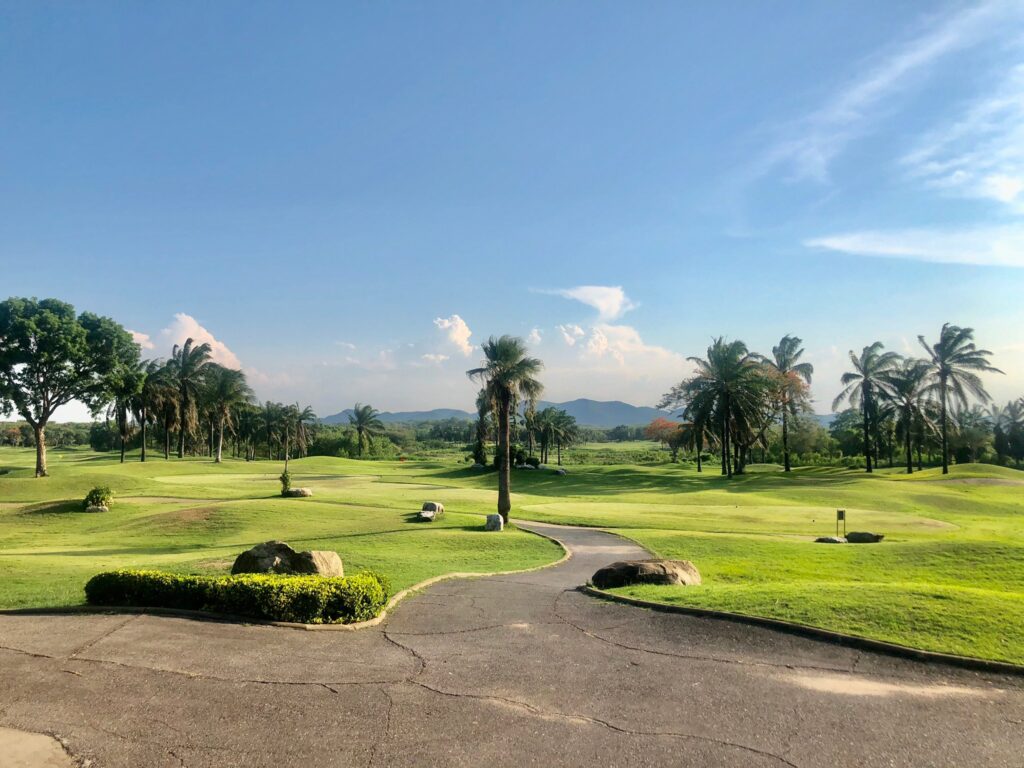 Designed by Jack Nicklaus, the course is mainly flat surrounded by natural surroundings. Golfers will find the course challenging. It has many very interesting holes with wide fairways.
www.facebook.com/missionhillskan/