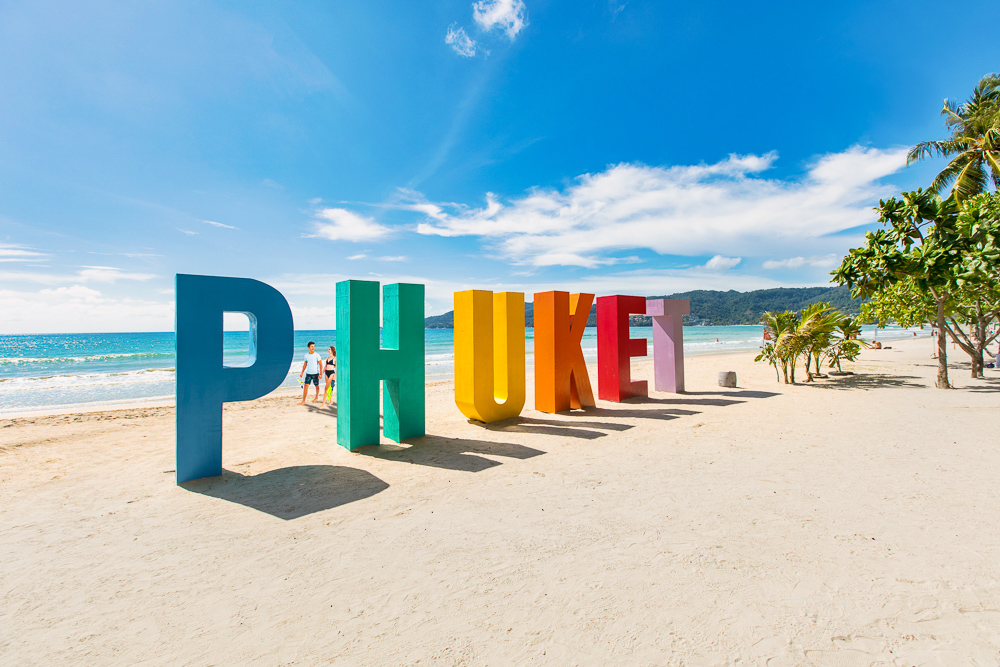 Phuket is one of the biggest and popular destinations in Thailand. The popularity of this fantastic island comes from the incredibly widet range of attractions and activities for all types from travellers. There are fabulous beaches and natural wonders to glittering temples and human-made attractions. We reveal our secrets for you to discover 10 new experiences on this amazing island.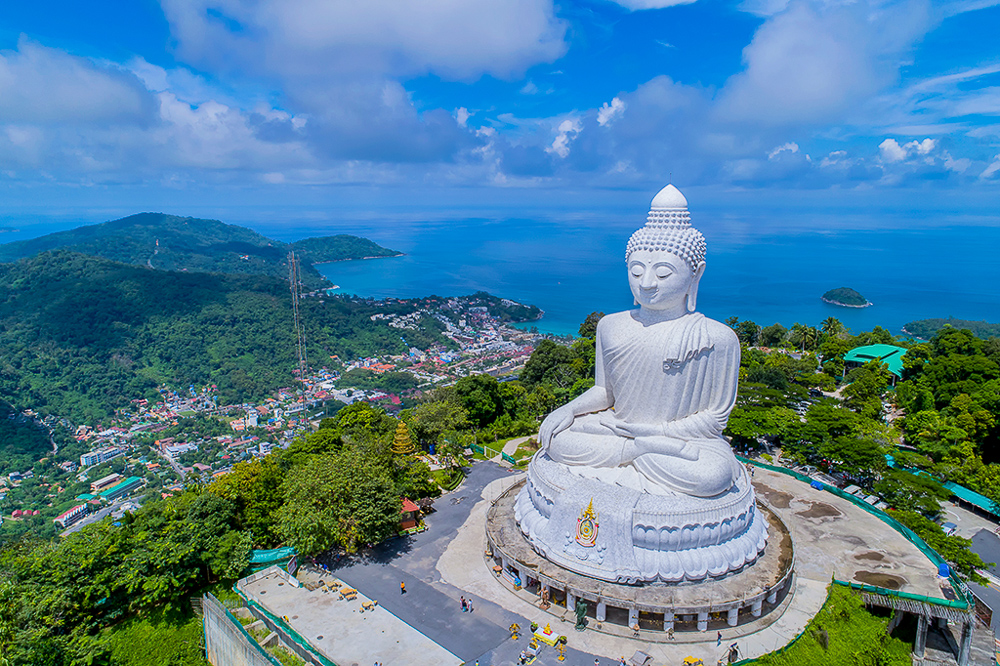 The rapid nature recovery during the pandemic has shed lights on the new path of sustainable travel in Thailand. In Phuket, visitors can find more and more sustainable and eco-friendly activities. You may have an idea about Phuket it once was and you might think that you know all about this island. Here is our bucket list of activities you never know that they exist.
1. Go Stand-Up Paddle Boarding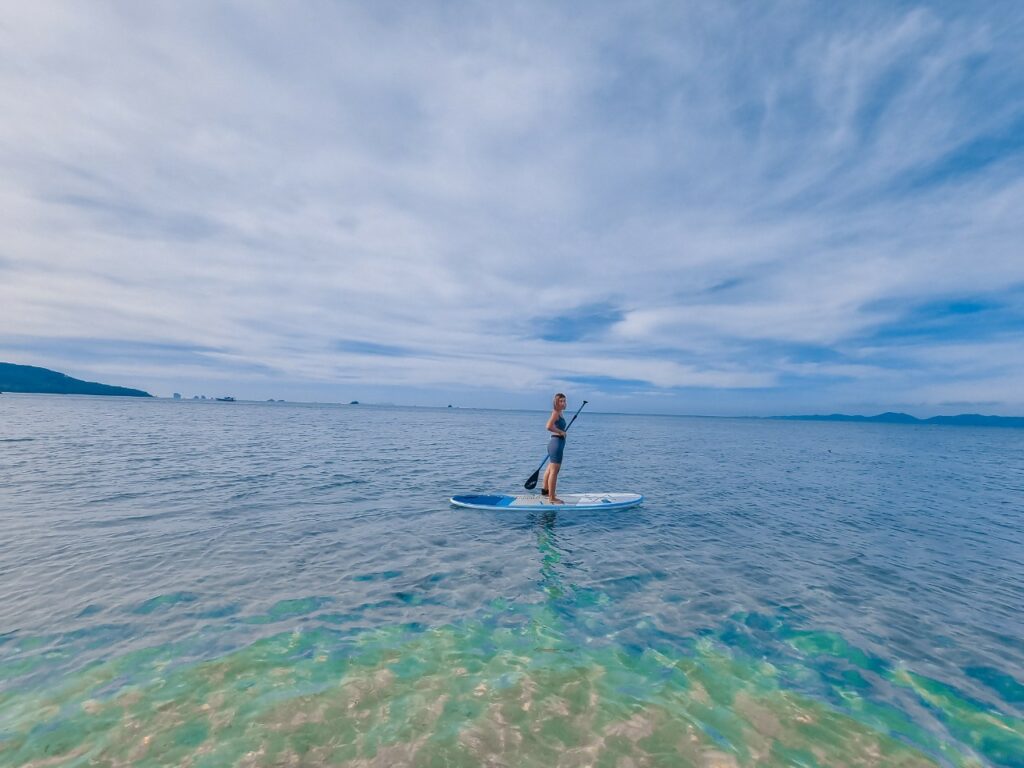 Stand-Up Paddle Boarding (SUB) is growing in popularity. This is a great activity to get fit and enjoy the nature surrounding you. Embrace crystal and clear turquios water, coral reefs and many islands around. Challenge yourself by heading out and around one of multiple islands around Phuket. Find a coral reef and enjoy the fish and coral from your board, or jump in for some snorkelling and cool down on the way.
2. Surfing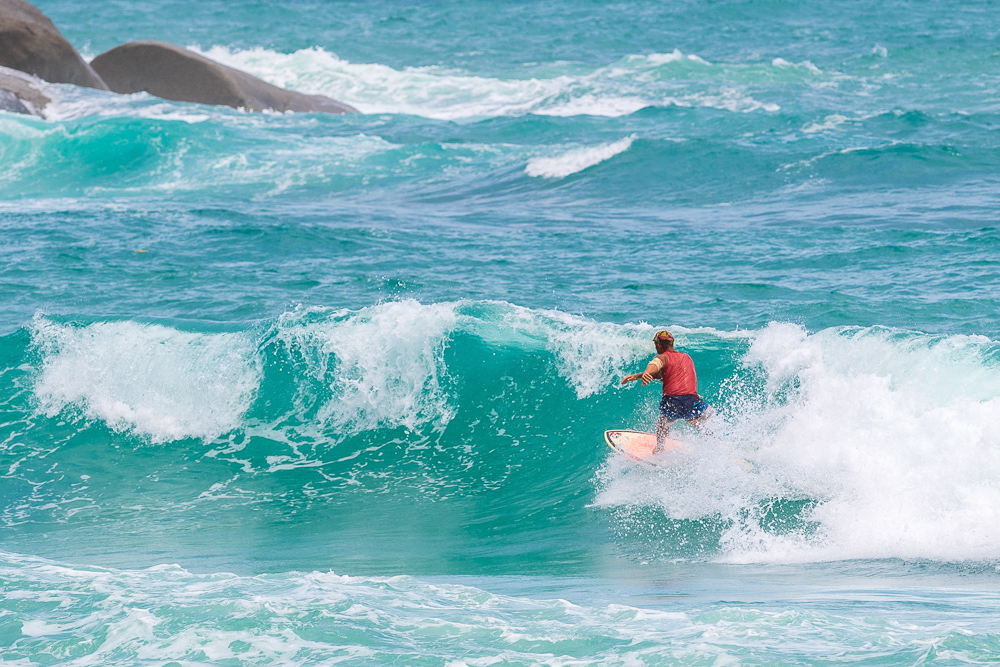 Phuket may not be known among the surfers, but it is ranked as the best surfing spot in the country. There is a surf community and as the sport has become more established here. Nowadays Phuket holds annual surf contests and supports a growing and enthusiastic surfing fraternity.
The west coast of Phuket is dotted with surf breaks. Locals and tourists surf often on Kata, Karon and Kamala. The best surf season is from the end of April to October and the best months are May and September. During this time there are consistent monsoon winds from North-West producing surfable winds up to 4ft. Between November and March, the chances to find waves are significantly lower. When the conditions are right and waves are up, Phuket can surprise you.
3. Get Lost in the A-Maze garden
Get lost in a 1,000sq.m. labyrinth garden and try to find an escape as quick as you can. It is a lot of fun as you argue over which path to take and run into the leafy dead ends! Designed by acclaimed maze designer Adrian Fisher. His company has been responsible for over 600 mazees around the world. You can add it on to a visit to the Upside Down House, located on the same property, for a family-friendly activity suitable for all ages. If you need a refreshment after your time in the maze, head to the on-site cafe where you can buy some drinks and snacks and relax at a shaded outdoor table.
4. Bike and kayak in the rural Phuket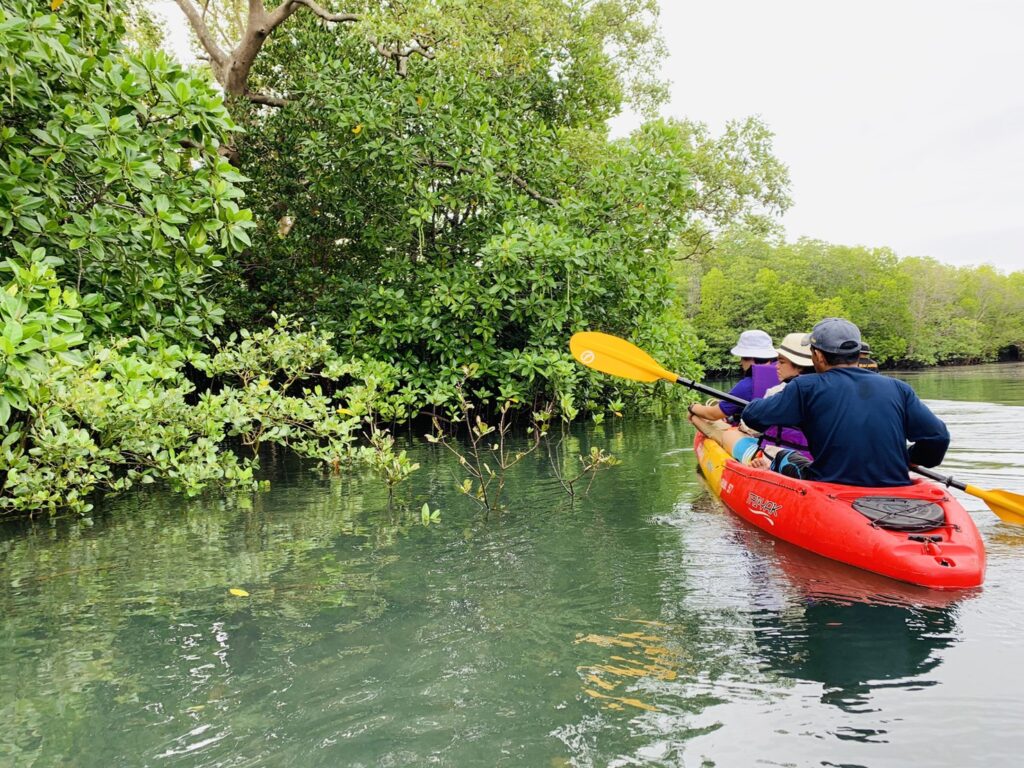 Roam through Phuket countryside by bike and kayak is a sustainable activity and will enhance your experience. On the northeastern side lies a village where the pace of life is slow. Cycling around rural Phuket, you will discover how local inhabitants have lived here for generations. On your bike, you will discover various rubber trees and pineapple plantations. You will also see how the locals go about their daily lives. Hop on your kayak and paddle your way through the lush mangroves. If you are lucky, you will be able to spot tiny red crabs crawling on the roots.
5. Cycling around Phuket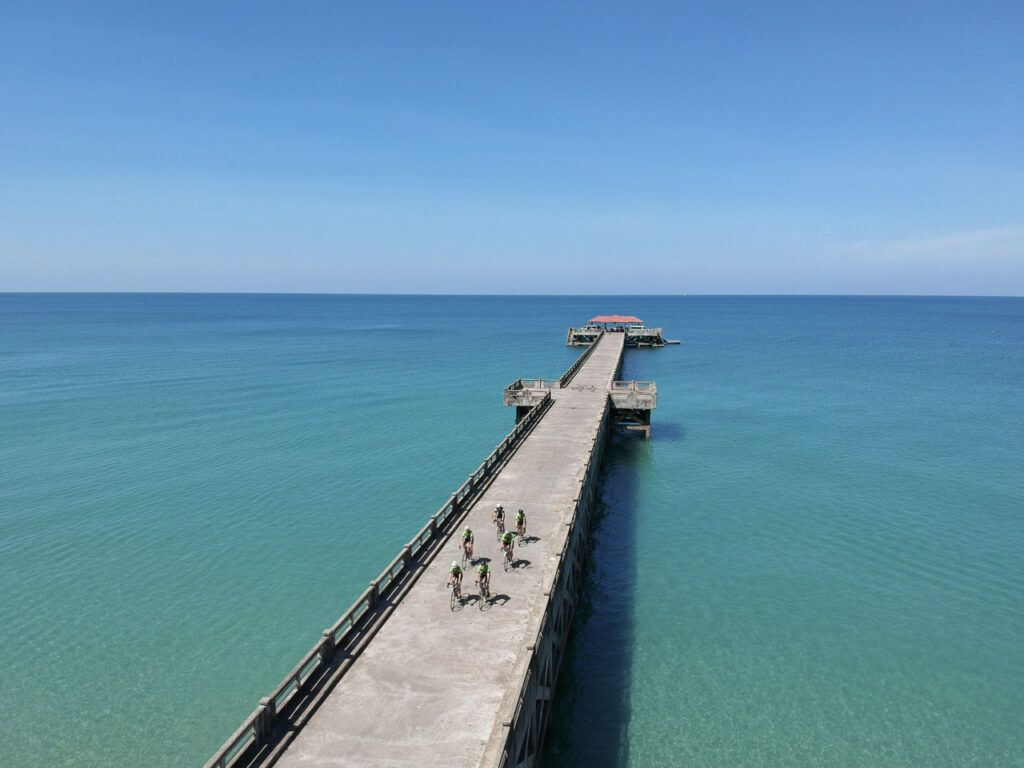 Phuket has diverse cycling routes to offer, which make it fun to explore the island on a bike. You can take a flat road for a tour around Phuket Old Town exploring the European-Asian architecture, or pedal your way up the hills of Phuket's coastline or tackle one of the steep cycling routes around Phuket's national parks, Khao Thaeo and Sirinat.
Take a ride along Patong Beach in the early hours while the roads are less traffic and end with coffee and breakfast in the area. You can also take a nice and relaxing route roughly around 30 km along Thai Muang Beach. On this route you can also stop by the turtle sanctuary.
As Phuket is quite a popular cycling spot for triathletes and cycling enthusiasts, you can find a lot of bike routes on BikeMap to follow. Safety First and make sure that you have got yourself the right gear, a bottle of water, energy bar and a fully charged phone.
6. Trek to Krating Cape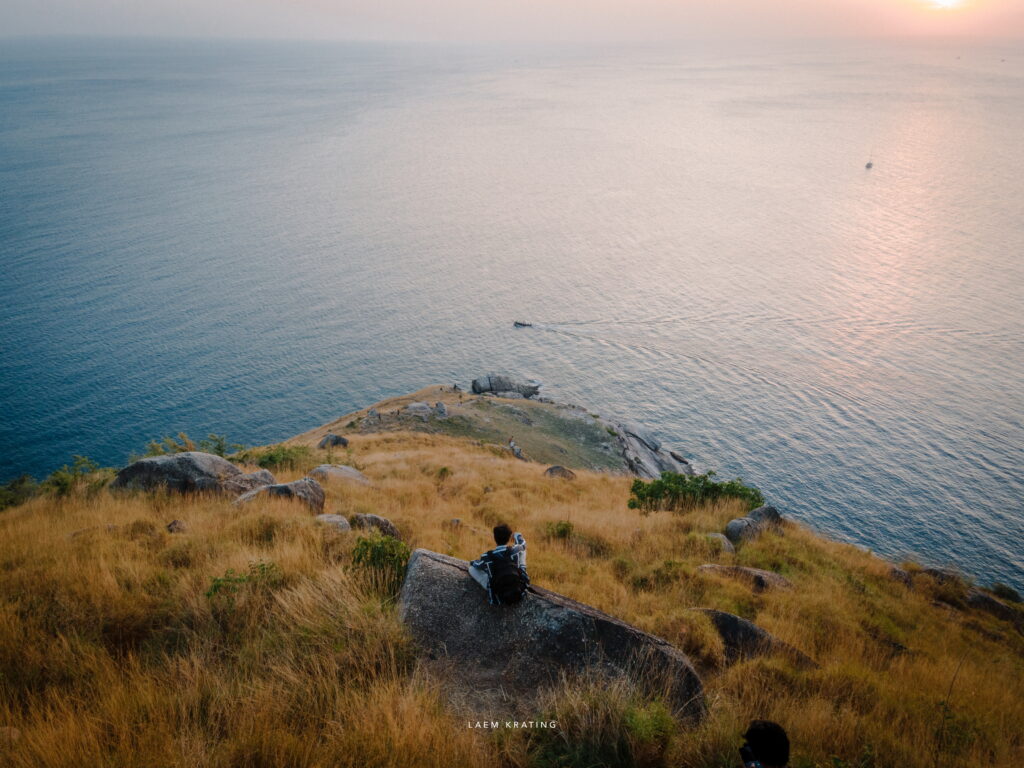 Krating Cape is a beautiful view point on the south west coast of Phuket and is a way of being real close to nature. It is a tough spot to get there. But if you do not mind walking and climbing up steep slopes, it is a spot known by photographers passionate for landscape and star photography because it is far from light pollution. It is a stunning viewpoint with beautiful beaches and longtail boat rides. There is a horn-shaped rock where photographers enjoy taking amazing photos. The panoramic views are very beautiful, especially during sunset. Wear proper shoes, carry a headlight, water and wear long pants.
7. Explore Khao Phra Thaeo National Park
Located in the north of the island, Khao Phra Thaeo National Park is Phuket's virgin rainforest. It remains untouched. The park has a number of species of wild animals and birds. It has several forest trails for hiking lovers. The short one is about 1-2 hours walk while the longer one to Bang Pae Waterfall takes more than 4 hours with an experienced guide.
8. Help at Gibbon Rehabilitation Center
The Gibbon Rehabilitation Project strives to improve the welfare of the gibbons. The aim is to release them into the wild once they are rehabilitated. Gibbons are killed by hunters and abused by people using them for photos. This place is doing anything they can to rescue, rehabilitate, reintroduce, and repopulate the adorable primates.
Newcomers are initially kept in a quarantine unit, where they are tested for any sickness. Once cleared, they are moved into roomy cages for observation, allowing them to adjust to nature. Before being released, the staff relocate the gibbons deep into the jungle, far from people.
9. Taste fresh seafood at Kruvit Raft Restaurant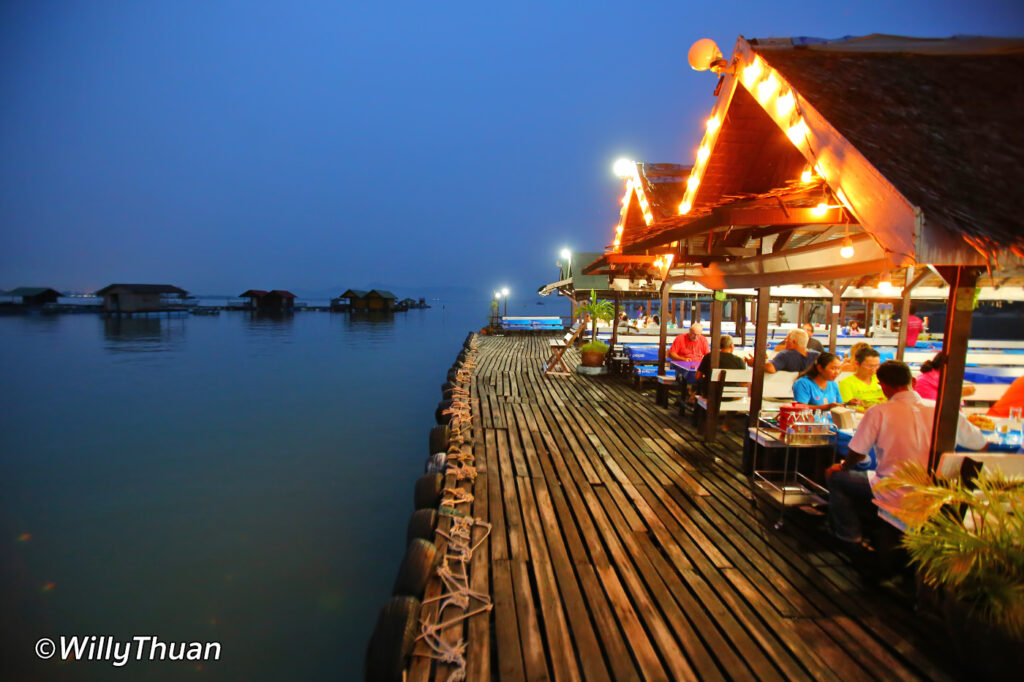 Enjoy the fresh seafood at Kruvit Raft Restaurant. Apart from being floating, the highlight is the fresh-live seafood cooked by talented chefs. Just reach the Laem Hin Pier in the middle of the island, there will be a free long-tail boat to take you to the restaurant. It is a little small adventure before enjoying your dinnerl. With a beautiful sunset and delicious and authentic Thai seafood, this is an unforgettable experience.
10. Visit the Chalong Bay Rum Distillery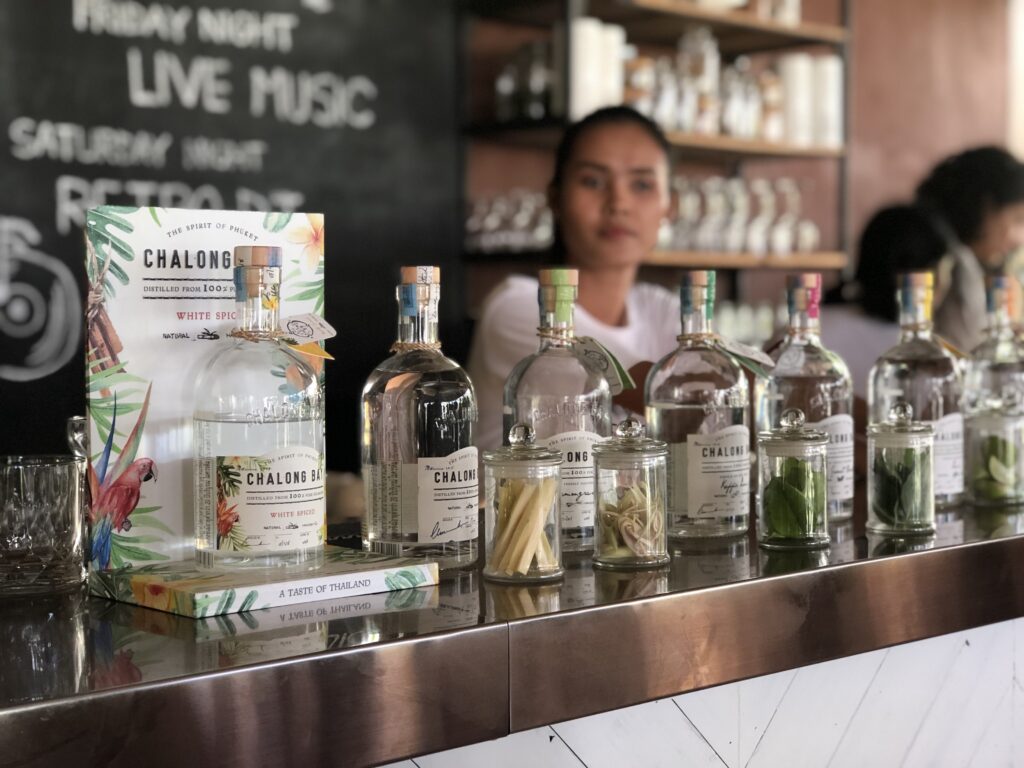 Do you know that Phuket is famous for rum? Phuket's famous rum is sold across the globe including Sweden and Finland. It started modestly around 2012. It is a true handcrafted rum using sustainable production that binds the traditional French art of distillation with the rich sugar cane from Thailand, grown without chemical fertilisers and harvested by hand by local farmers, producing a 100% pure cane juice. In addition to the classic Chalong Bay Rum, you can taste 5 more flavoured variations: lemongrass, cinnamon, kaffir lime, lime and Thai sweet basil.