Text & Photo : Anders Pihl
Thailand really shines when it comes to spa and wellness. What about to indulge yourself at the best ones? Here you encounter world famous treatments that make a real difference and a sense of luxury from the inside. Here is our top 5 places for health and wellness in Thailand
Opium Spa, The Siam, Bangkok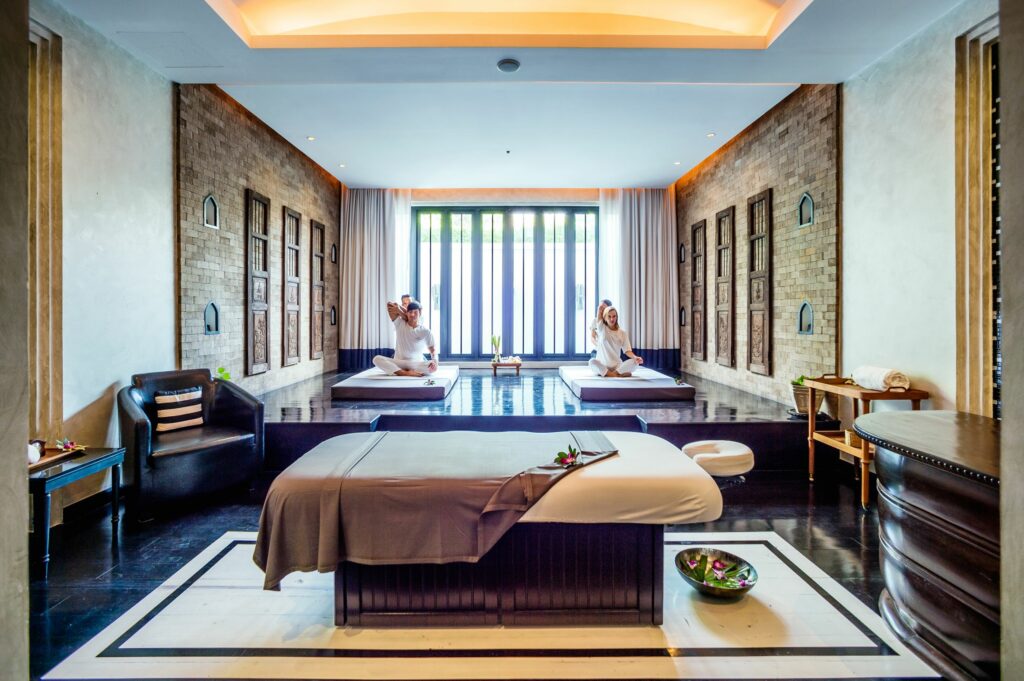 There is something unreal over the opulent The Siam hotel in Bangkok. The collections of historical objects in the hotel's main hall are better than in many museums. No wonder the impression of surreal quality continues in the award-winning Opium Spa, bringing Sodashi therapies and finest chemical-free products to a broad range of face therapies, body wraps and massage options. The multi-day combination therapies are of course even better.
Amatara Wellness Resort, Phuket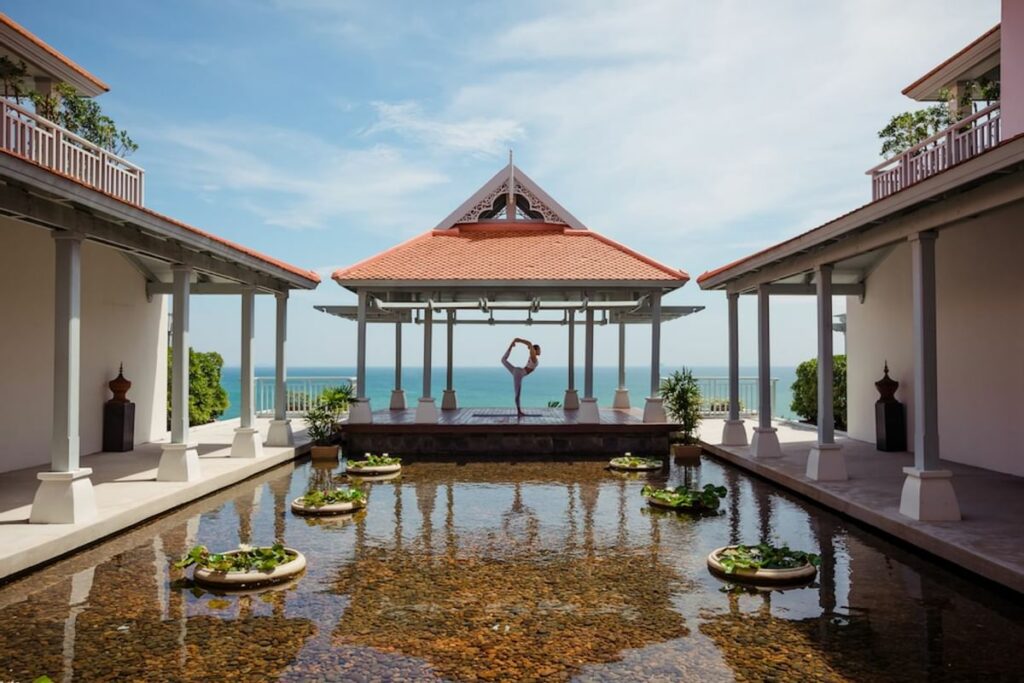 At the southern tip of Phuket, Cape Panwa, Phuket feels like a different island, less populated. This is the location for Amatara Wellness Resort, a healthy refuge with affordable pool villas och suits. Every guest in the hotel is entitled to a complimentary physical analysis. The spa's holistic therapies are created in conjunction with the Bangkok Hospital's Brain Institute. Afterwards you can rest in the Hammam that use a selection of high-quality Thai natural products, herbs and aromas. To become a new person after a visit here is inevitable.
Banyan Tree Sanctuary Spa, Phuket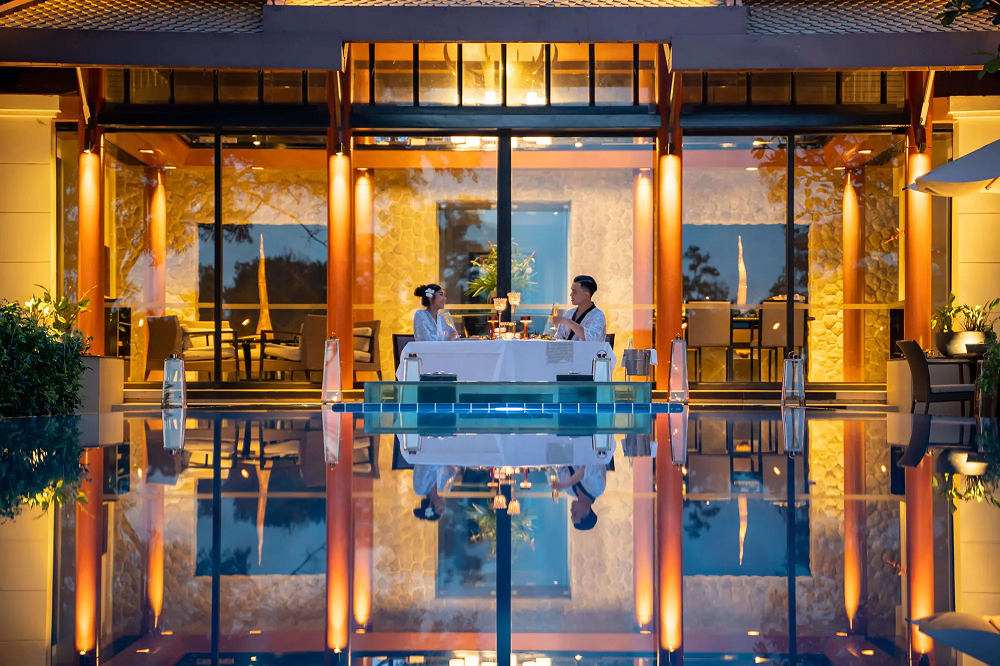 First but still among the best. When Banyan Tree opened its famous spa on Phuket in 1994 it was a completely new concept, blending traditions and luxury. Today it has been copied innumerable times. As one of the true pioneers, at Banyan Tree you get original experiences as they were meant to be. The spa is open to all visitors, but as a guest you can order treatments in your villa. With their own product line of natural and local ingredients, similar signature treatments are offered at the other Banyan Tree Resorts in Thailand.
Tamarind Springs Forest Spa, Koh Samui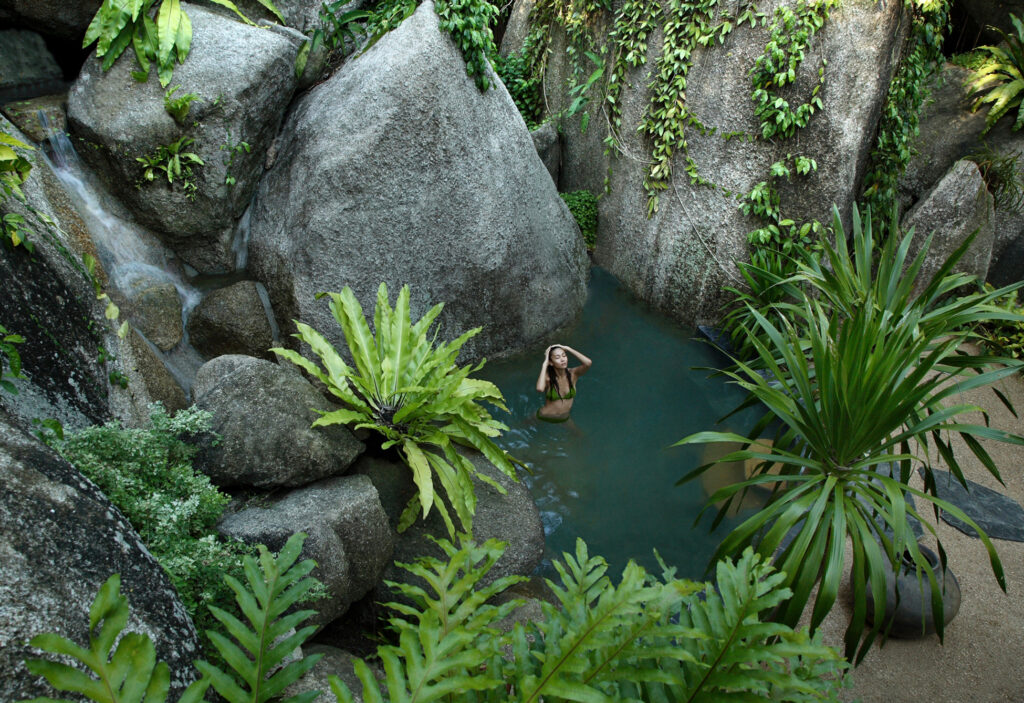 Tamarind Springs Forest Spa is one of many top-class spas on Koh Samui. This spa has an outstanding location in the middle of the nature. The entrance passes between two giant boulders in the lush green hills behind Lamai Beach. Inside the vast outdoor area two caves awaits, rebuilt to steam saunas: Steam & Dream. The spa continues among big rocks, tropical plants and natural looking pools. After a while, quality massage is chosen from a menu. Every treatment lasts at least 2 1/2 hours which contribute to the deep and vitalizing effect.
Asaya, Rosewood Phuket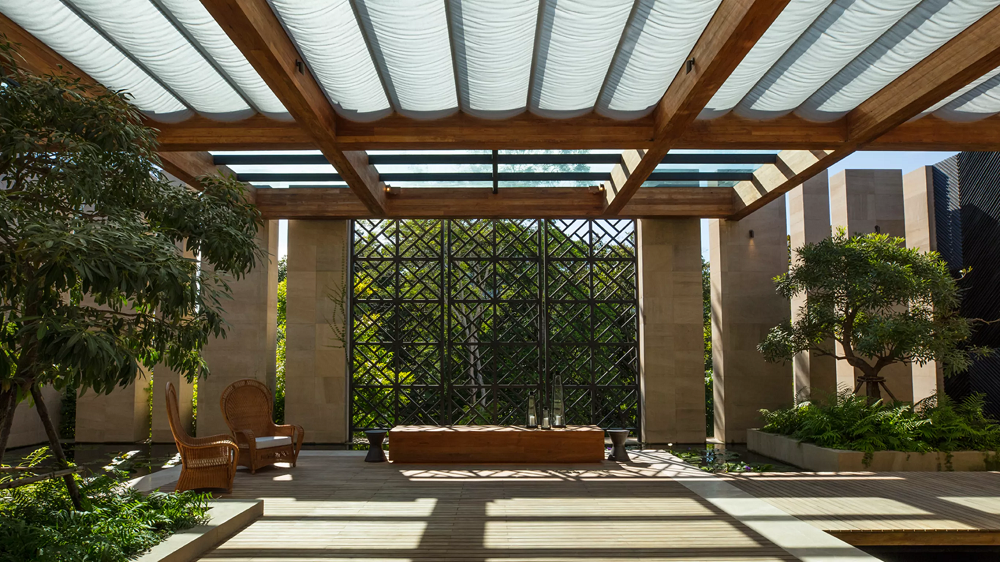 The Asaya Spa at Rosewood Phuket Resort received The World Spa Award 2019 for the best Spa in Thailand. It shows the latest developments in the spa business where scientific research walks hand in hand with ageless traditions. At Asaya your current body composition is measured and analyzed along with your bioelectrical impedance. Then you will be offered a personal Lifestyle Assessment with suggestions for your optimal living through 12 dimensions of wellness. Sound serious? Yes, but in a good way.
www.rosewoodhotels.com/en/phuket