One of the many reasons why Thailand is so wonderful travel destination is how it can cater to all kind of travelers. Thailand's islands are a perfect example. You are guaranteed to find just the right kind of island for you, whatever kind of beach paradise and adventure you are looking for. So here they are, Thailand's best islands!
Phuket – Something for Everyone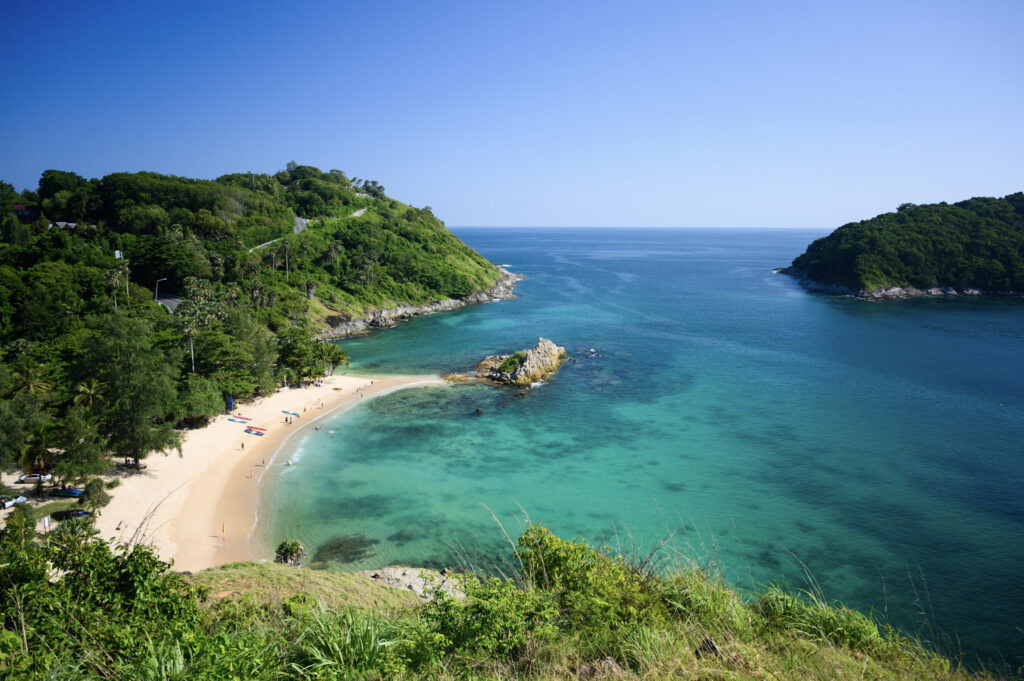 If you want to experience all the best things Thailand has to offer in one island, Phuket is your choice. Phuket is Thailand's biggest and most versatile island. You can dive and snorkel, hike through a jungle and swim in waterfalls, explore Phuket's beautiful oldtown, play golf on fabulous greens, pamper yourself in luxurious spas, and pay your respects on beautiful Wat Chalong, the island's main temple.
What really makes Phuket so diverse is its numerous beaches which all have their own ambience. The best beach for partying and shopping is Patong Beach, whereas quieter Karon and Bangtao are great for families. Beautiful and sophisticated Kata Beach is great for honeymooners, and long and mostly deserted Mai Khao caters for those who are looking for total peace and seclusion.
And those are just a few of Phuket's beaches. In fact, you could spend every day of your fortnight vacation on a different beach and still have more to explore.
Koh Samui – Thailand's Luxury Island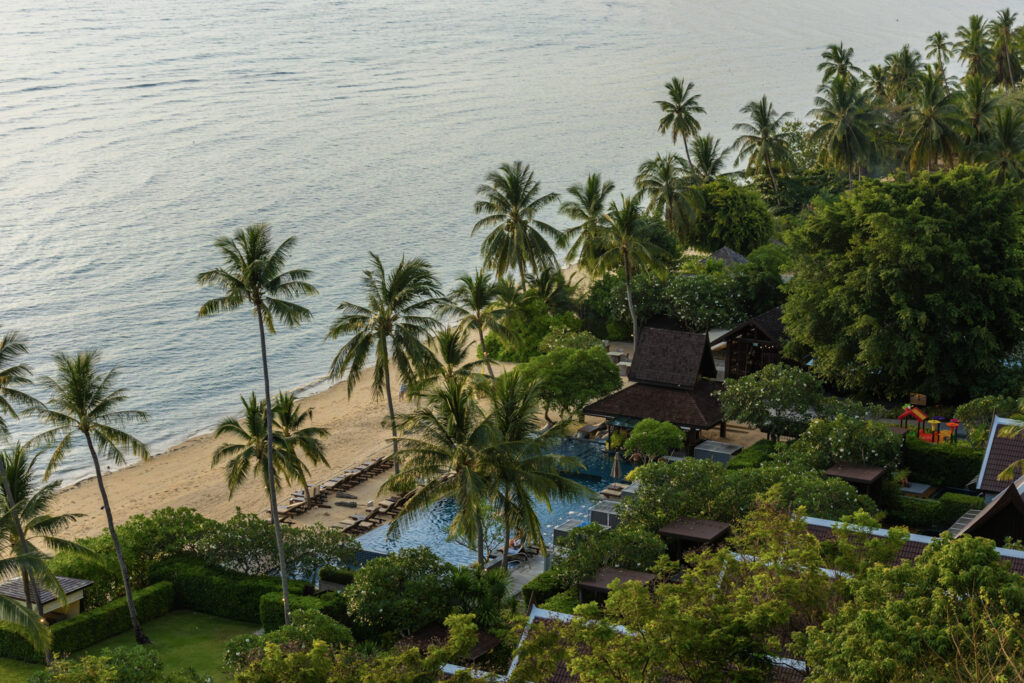 Almost all the islands in Thailand have great luxury resorts, but if you are looking for an all-in-one luxury option, Koh Samui is hard to beat. The experience starts in Koh Samui's charming little airport from where you will be whisked smoothly to your topnotch luxury resort. And there are plenty in this island. The best ones like Four Seasons Samui, Six Senses Samui and Tongsai Bay Resort are all located on their own secluded paradise coves.
The luxurious feeling continues when you go out exploring the island. Koh Samui is almost round in shape, and wherever you drive on the road circling the island, you will see turquoise sea glimmering behind the palm trees. Here you really feel like being on an island.
If you fancy a round of golf, Santiburi Samui is one of Thailand's most beautiful golf courses. Diving trips can be organized to the legendary Sail Rock, the best dive site on the Gulf of Siam.
When it comes to a gourmet side of the trip, Ko Samui has probably the most bustling restaurant scene after Bangkok, Thailand's capital. You will find several innovative, top class restaurants representing both Thai and international cuisine.
Koh Lanta – Thailand's Best Island for Families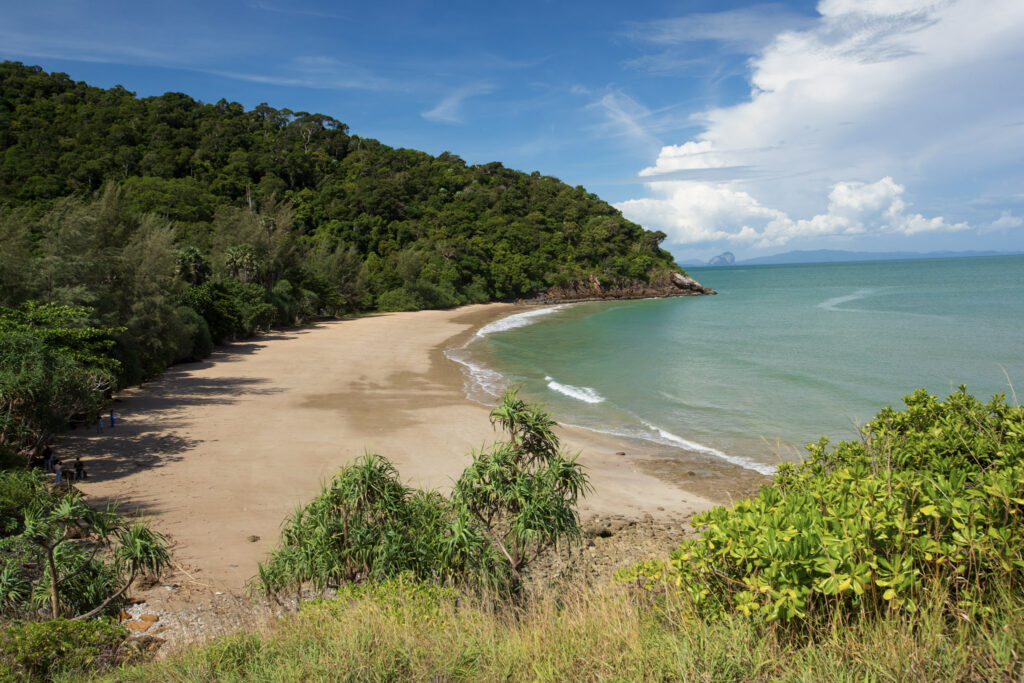 Beautiful and mellow, Koh Lanta is the perfect island for a family vacation. The beaches are long and relatively quiet, and the rhythm of life is relaxed.
The most popular beach for families is the three-kilometer long Klong Dao, which fits the role nicely, as it is sheltered, the waterline is shallow and the sea deepens gradually. Kids can swim safely here.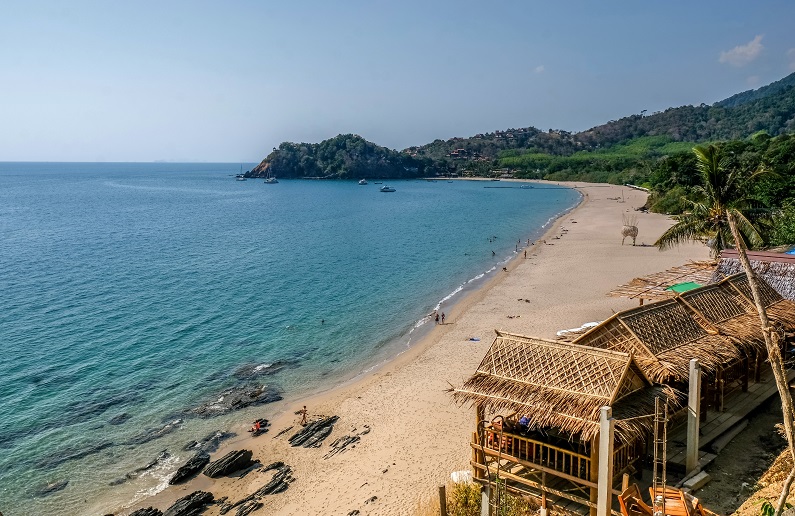 Almost all the resorts and restaurants are right by the beach, so while having your dinner, toes curled in the sand, you can watch your children building sandcastles by the sea with their new friends.
As Koh Lanta has become one of the family holiday favorites, you can count on your kids will easily find new playmates for the holiday. Quite probably the parents become friends too, and you might just start planning together a new vacation in charming Koh Lanta.
Koh Phi Phi – Thailand's Ultimate Party Island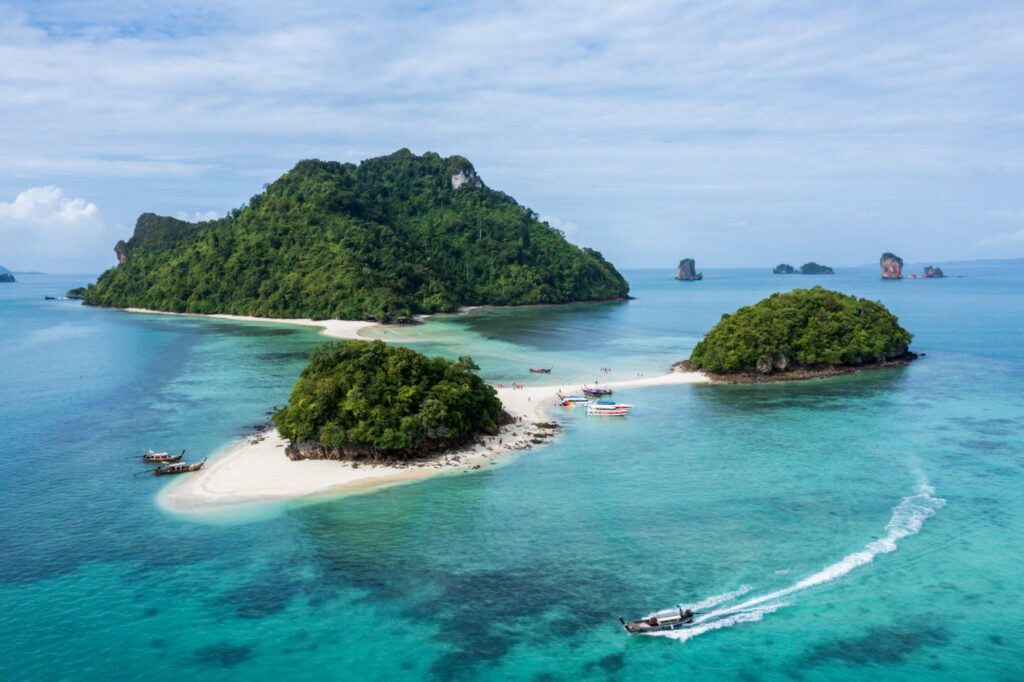 When it comes to looks, Koh Phi Phi is a stunner. The island's main beach is nestled between two majestic limestone mountains which rise vertically from the sea like some ancient, petrified sea monster. Koh Phi Phi might just well be the most beautiful island in the world. No wonder the film director Danny Boyle decided to film here his backpacker classic The Beach.
Ever since the movie Koh Phi Phi has lured young and beautiful travelers to its shores, and the island has turned to Thailand's party central. Whereas Koh Phangan is famous for its monthly full moon parties, Koh Phi Phi has parties every night, all year round.
But don't get us wrong. Koh Phi Phi is not only about parties, it is also a great island for snorkeling and diving. Colorful coral reefs circle the island, and you can even join a special snorkeling trip by Adventure Club with a promise that you get your money back if you don't see reef sharks. Don't worry, the sharks of Koh Phi Phi are as harmless as the sea turtles which you are also likely to see.
Koh Lipe – Thailand's Best Island for Snorkeling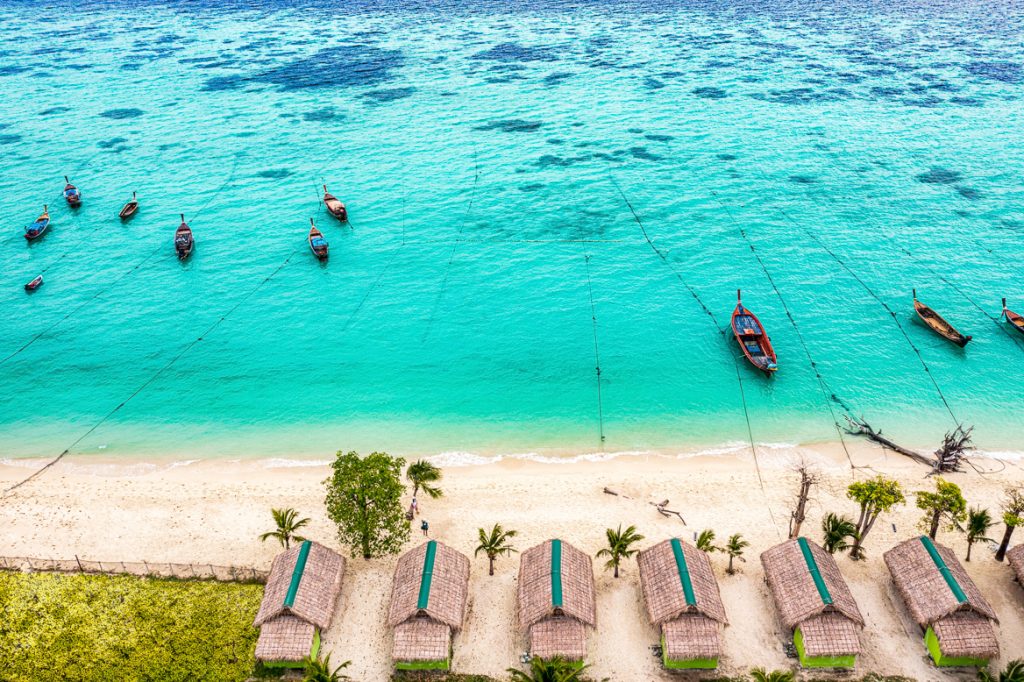 If you are really in to snorkeling, head further South from Koh Phi Phi to Koh Lipe. This beautiful tiny island is not called Thailand's Maldives for nothing. The sand is soft and creamy white, the sea turquoise and the corals come in the colors of a rainbow.
You can snorkel directly off Sunrise Beach, but the best underwater scenery awaits you on the waters of the nearby deserted islands. All of them have a different kind of underwater scenery, what makes the snorkeling so rewarding.
Koh Tao – The Diving School Island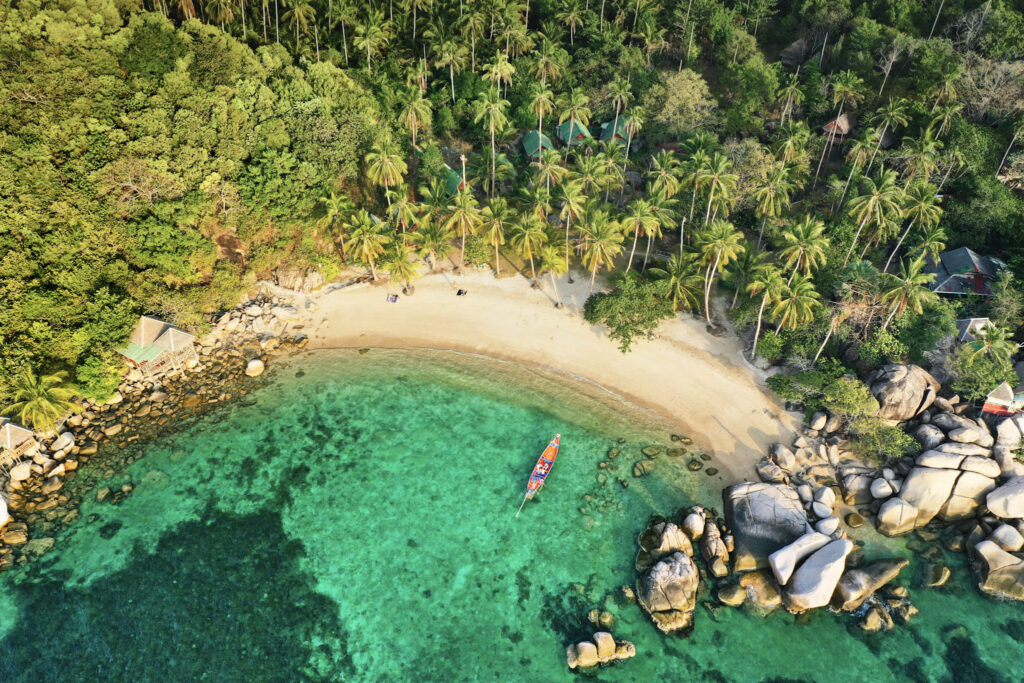 Not a certified diver yet? No worries, Thailand's Koh Tao is one of the cheapest places in the world to get a diving certificate, and pretty fun place as well. Koh Tao has such an easygoing and youthful vibe that many who come here for a short visit end up staying for far longer than they planned to get their diving certificate.
Luckily, some extra days – or a week or two – in Koh Tao won't break you bank, as it is very easy to find cheap and cheerful accommodation here.
Once you finally manage to get up and leave, the next backpacker friendly island, Koh Phangan, is just a short ferry ride away.
Koh Phangan – Best for Backpackers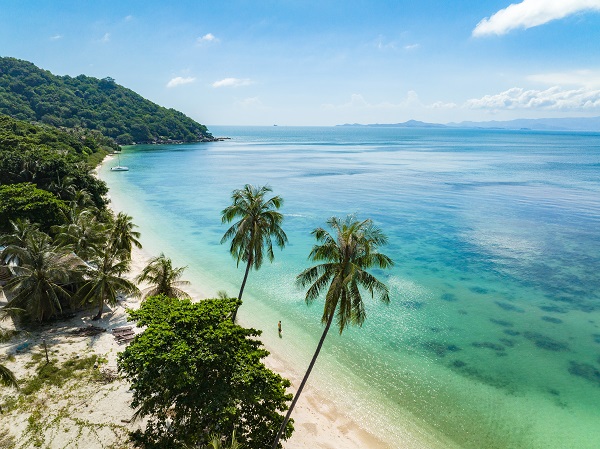 Don't let Koh Phangan's famed Full Moon Parties fool you thinking, that the island is all about parties. The reality is far from it. Full Moon Parties happen only once a month and only on one beach. Apart from that, Koh Phangan is a very mellow island.
This longtime backpacker favorite is still one of the best places in Thailand to find inexpensive beach side bungalows. Even when many other islands have turned more upscale, Koh Phangan has kept its easygoing hippie vibe. The reason how come Koh Phangan has stayed that way is a bit of a mystery; its beaches are in fact even more beautiful than those of its busier neighbor, Koh Samui.
Koh Mook, Koh Ngai and Koh Kradan – Best for Finding Your Own Little Paradise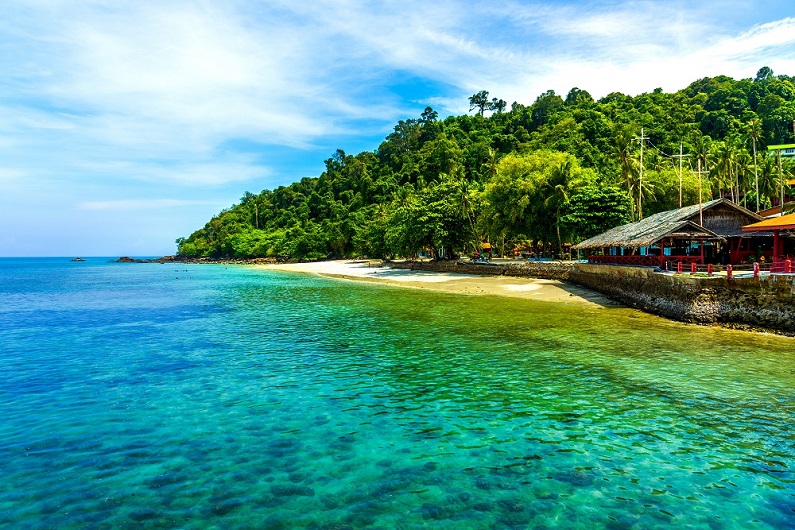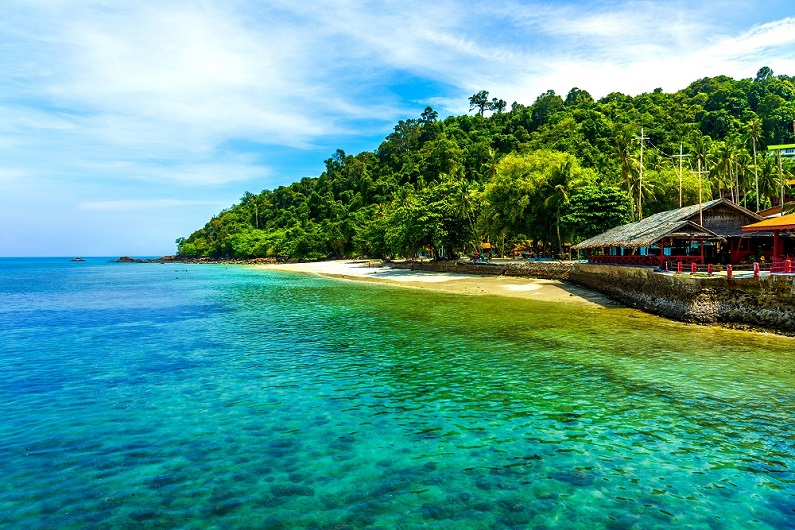 When it comes to really small paradise islands, this trio in the Trang archipelago is your three-for-the-price-of-one deal. They are all tiny and one prettier than the other. You can easily travel by boat from one island to another and they all have their own identity.
Koh Mook is the busiest of the bunch and it even has a few bars to while the night away. Koh Kradan has the best snorkeling right off the beach, and Koh Ngai has the most sophisticated feel with some great boutique style guesthouses and otherworldly scenery of limestone islets rising vertically from the sea just in front of the beach.
Koh Samet – Paradise Island Next to Bangkok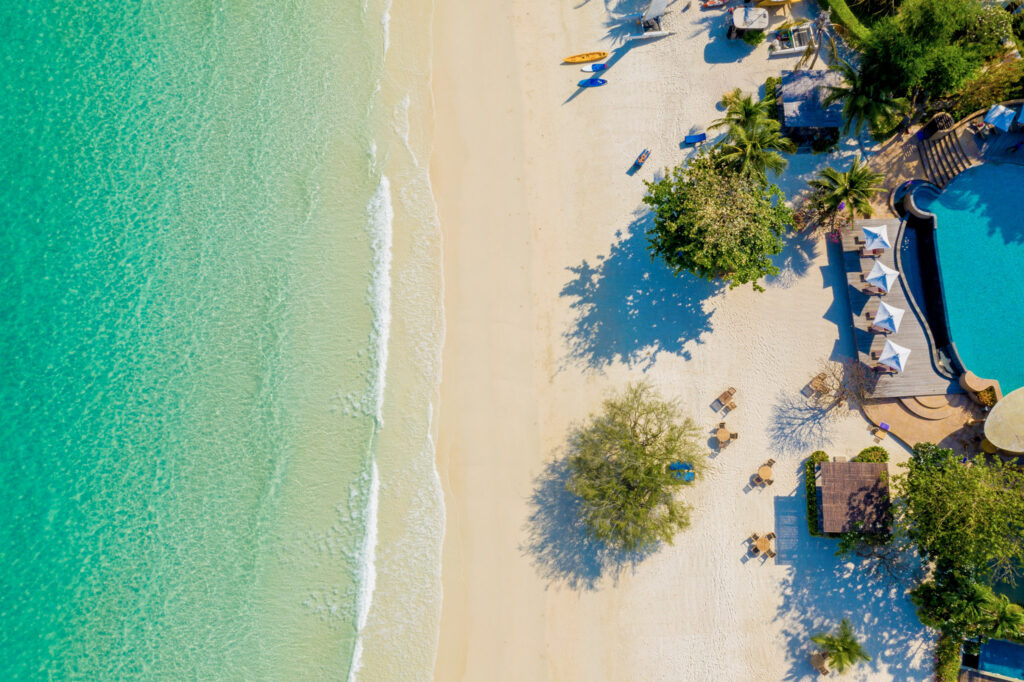 Or what about combining a city break with a beach holiday? Koh Samet is the closest real paradise island to Bangkok, only three-hours bus ride and a ferry crossing away.
Koh Samet's beaches are as white and soft and is dotted with guesthouses and mid- to high-end hotels and spas. Before seeing Koh Samet, you could hardly believe to find such a paradisiacal beauty so close to the busy capital.
Like in many other islands in Thailand, Koh Samet also has several beaches, all with a little bit of different mood and character. The longest and busiest beach is Had Sai Kaew and as you go further away from it, you will find quieter beaches.