All of us are facing a tough economic situation. The interest rate and the food costs are higher, but our salary does not develop at the same pace as as our cost of living. Consequently, many hold their wallets tight. It is a big stress factor. But travel is a part of our culture, and our well-being should definitely be prioritised. Let's imagine that you are lying under the shade of the palm trees overlooking the turquoise blue water in the tropical warm climate and you are wondering how to escape the stress and enjoy a holiday. We have gathered some tips on how to plan your vacation to get the most value for your money or even lower your travel budget and at the same time enjoy your holiday in Thailand.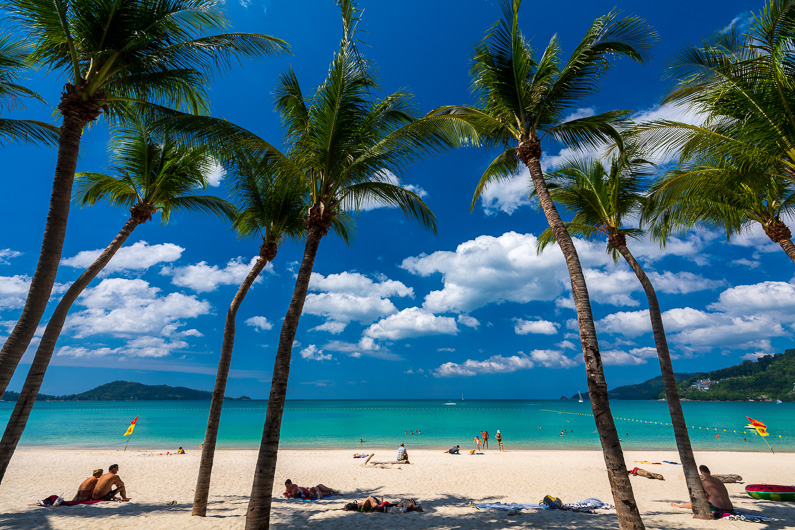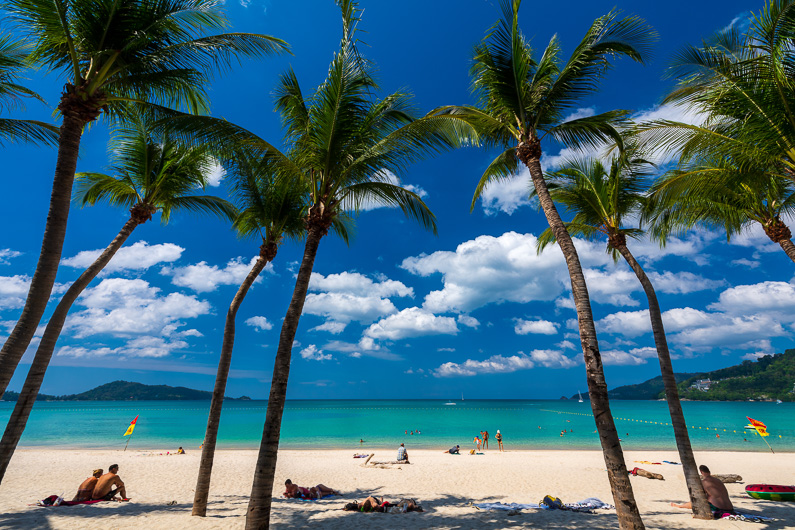 Travelling to Thailand does not necessarily mean draining your wallet, if you plan the trip well in advance. The Thailand trip can even be a great value for your money and your household budget. The living costs in Thailand are much lower than here. The airfare is only the biggest part of your travel cost, but other living costs in Thailand are much less. The new norm of remote working allows us to spend work and leisure that fits our life. You can enjoy the tropical climate, lying under the shades of palm trees on an amazing beautiful beach while enjoying the friendly hospitality and feel like it is your second home. It is an ultimate well-being of work life and holiday in balance while saving the household budget.
Plan your trip well in advance
The first priority is to book your flights. The travel industry has started getting back to normal, yet flights to Thailand are not as many as you have experienced before. It is very important to secure how to get there while not spending huge amounts of money on your flights. Plan ahead and put into the calendar when you can travel to Thailand with your family and your company. Book your flights at least 3 months in advance to get a good deal.
Lower cost of living in Thailand
The cost of living in Thailand is affordable for the Nordic wallet. The cost of living in Thailand is about 36.94% lower than in Sweden. Despite the high inflation rate around the globe, the cost of living in Thailand remains reasonable. Meals in an inexpensive restaurant cost about 70 THB (20 SEK), meals for 2 persons in a mid-ranged restaurant costs about 800 THB (240 SEK). The local beer costs 65 THB (19 SEK). Taxi starts from 35 THB (about 10 SEK)
A family of four estimated monthly costs about 19,000SEK without rent
A single person estimated monthly costs about 5,260SEK without rent
Rent on Thailand is, on average, 44% lower than in Sweden
Plenty Co-working space 
In Thailand co-working spaces have recently been established, not only in Bangkok, but also in tourist destinations such as Phuket, Chiang Mai or Koh Lanta. You can find our guide about digital nomad in Thailand where you can find good co-working spaces with high internet speed, friendly and modern as well as a tropical atmosphere.
More time to explore Thailand in one trip
Many may experience boredom when staying in the same place. Staying longer means you can enjoy different experiences in the same trip from adventure in the north to relaxing in the south without paying twice the air tickets. Benefit of having a holiday in Thailand is that you can enjoy many activities that fit your interest. It can be golf, snorkelling, cycling, surfing or learning how to cook authentic Thai food. While few places are better for a sun-drenched break, there's so much more to discover in Thailand. Head north to Chiang Mai for the very best in fresh Thai cooking and long bike rides through the surrounding hills and paddy fields. Trek the forests and mountains near Chiang Rai. Bangkok, meanwhile, is the ultimate Asian metropolis, a lightning-paced city chock-full of stunning rooftop bars and delicious street-food spots.
Stay off the tourist trails
Tourist hubs are generally more expensive. Food, accommodation, transport, it all costs more. For a cheaper holiday you might choose places a little more off the beaten track. Tourist areas are designed to make you spend money. Sometimes it is worth going 5 minutes further down the road to a local restaurant instead of shelling out hundreds of Baht at that fancy eatery in a tourist spot.
Explore off the beaten track such as Khanom, an unknown amazing beach destination with a wide range of accommodation, attractions from waterfall, cave, long and beautiful beaches that fit for families with children. In addition, it is easy access from 2 airports in Surat Thani and Nakhon Si Thammarat.
Use bonus points
Use bonus points you have gathered from your credit cards or airline member cards to buy air tickets and accommodation. It lowers your travel budget cost. Even if you have to pay full price for the airfares and other expenses, it can be added to your bonus benefit later.
A Thailand holiday trip is meant to be fun and a meaningful experience, not stressful. These tips ensure that your holiday trip can be fun, enjoyable, and most important of all, a great value for your money.